Ed Sheeran Is a Dad of 2 — What to Know About His Daughters, Lyra and Jupiter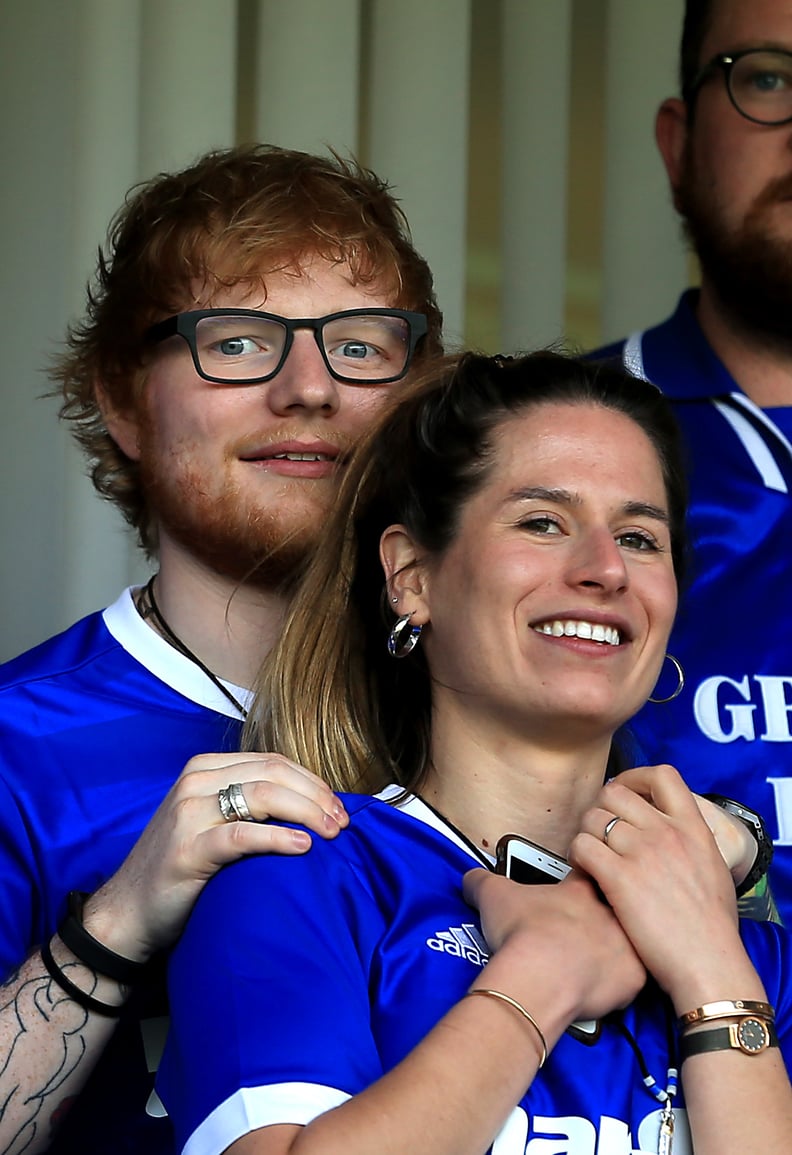 The couple has really taken to motherhood and fatherhood, and admitted that it sometimes can take over their whole world. In an interview on "Heart" in June 2021, Sheeran said that on date nights, "When you're a parent, you just end up talking about being a parent 24/7."
Sheeran is also candid about the difference from one to two kids, and said in an interview with Good Morning America in October 2022 that being a family of four is "great." Sheeran elaborated, "It's kind of every cliché that people say about parenting. You know you love both kids exactly the same but also completely differently. It's great."
Keep reading ahead to learn everything we know about Sheeran's two daughters.
Lyra Antarctica Seaborn Sheeran
The couple welcomed their first child, a daughter named Lyra, in August 2020. The singer announced his daughter's birth with a photo on Instagram featuring tiny infant socks atop a knit blanket of blues and greens. "Last week, with the help of an amazing delivery team, Cherry gave birth to our beautiful and healthy daughter - Lyra Antarctica Seaborn Sheeran," he wrote in the photo's caption. "We are completely in love with her. Both mum and baby are doing amazing and we are on cloud nine over here. We hope that you can respect our privacy at this time."
In a July 2021 interview with UK show "Lorraine," Sheeran said that he and Seaborn picked the name Lyra because they "just wanted to give her a name that was unique, so that she would be the only one," according to People. And Antartica has very specific origins, as well: it was inspired by a trip the couple took to the continent shortly before getting pregnant. He recounted that "it was just incredible. The most amazing place on earth."
Jupiter Seaborn Sheeran
Sheeran announced the birth of his second child, also a girl, in May 2022 on Instagram. Alongside an image similar to the one used to announce Lyra's arrival, the singer wrote, "Want to let you all know we've had another beautiful baby girl. We are both so in love with her, and over the moon to be a family of 4 x." Nearly a year after her arrival, Sheeran finally revealed his daughter's name in a March 2023 interview with Rolling Stone.
He also shared that six months into her pregnancy, Seaborn was diagnosed with a tumor that couldn't be treated until the birth of their child. "There's nothing you can do about it," he told the publication. "You feel so powerless." Luckily, Jupiter's birth and Seaborn's surgery were both successful.