Elliot Page Opens Up About Coming Out as Transgender: "I'm Fully Who I Am"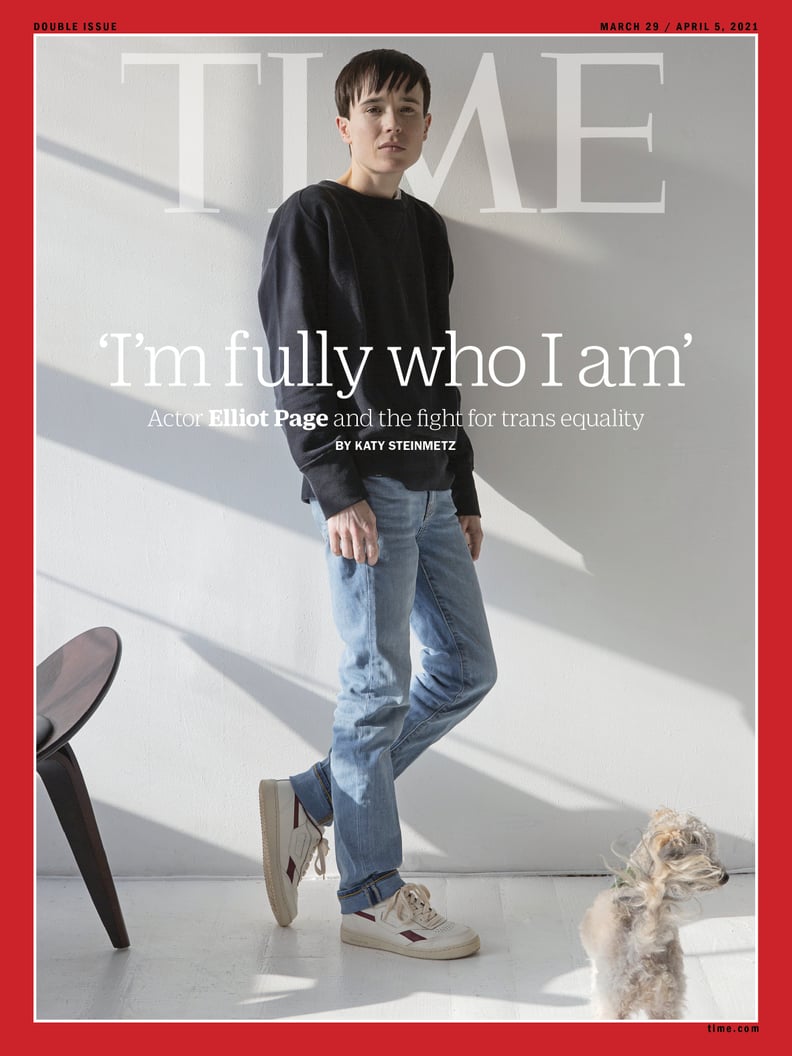 Wynne Neilly for Time
Wynne Neilly for Time
After publicly coming out as transgender in December, Elliot Page is opening up in his first interview with Time. Since discussing his identity in a heartfelt letter on Twitter, the Umbrella Academy actor told the publication that he's feeling "true excitement and deep gratitude to have made it to this point in my life, mixed with a lot of fear and anxiety." While his announcement was met with widespread support from costars and friends, Elliot revealed that he also experienced a lot of "hatred and transphobia." "What I was anticipating was a lot of support and love and a massive amount of hatred and transphobia. That's essentially what happened."
Despite that, Elliot is even more encouraged now to use his voice to lift up others in the LGBTQ+ community, specifically the transgender community. "We know who we are," he told the publication. "People cling to these firm ideas [about gender] because it makes people feel safe. But if we could just celebrate all the wonderful complexities of people, the world would be such a better place." He added that he wants to use his "privilege and platform to help in the ways I can." Read more quotes from his cover story ahead.
On how the pandemic helped him come to terms with his identity and his decision to split from wife Emma Portner: "We've remained close friends. I had a lot of time on my own to really focus on things that I think, in so many ways, unconsciously, I was avoiding."
On never feeling comfortable growing up in the spotlight: "I just never recognized myself. For a long time I could not even look at a photo of myself."
On how he felt after coming out as gay in 2014: "The difference in how I felt before coming out as gay to after was massive. But did the discomfort in my body ever go away? No, no, no, no."
On taking on new roles as an actor: "I'm really excited to act, now that I'm fully who I am, in this body. No matter the challenges and difficult moments of this, nothing amounts to getting to feel how I feel now."