Emilia Clarke Reunites With Jason Momoa, Confirms He's Still Her Sun and Stars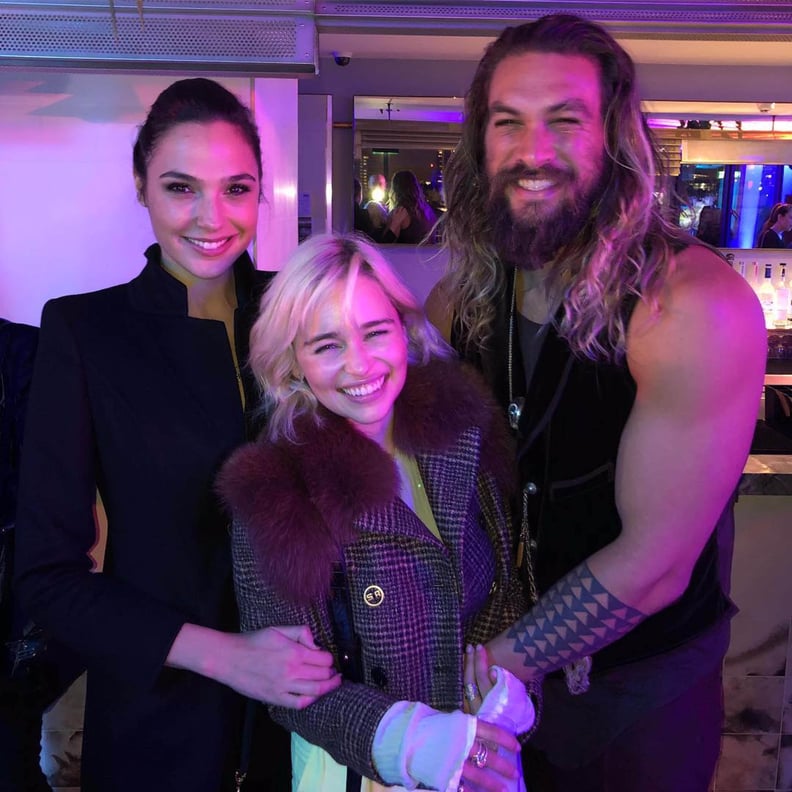 Emilia Clarke reunited with her former Game of Thrones costar Jason Momoa in London on Saturday, and as expected, fans of the popular HBO series were left shook. "When life is so good that your sun and stars is in your city...you lose your eyes and gain 5 grins 😁 (and gins) where until now they'd only been one... (*grins- there's always more gins) 🍸," Emilia captioned a photo of the two smiling ear to ear on Instagram. "@prideofgypsies YOU ALWAYS MOTHER OF DRAGONS MAIN MAN."
If that weren't enough, Jason, who recently wed Lisa Bonet, commented underneath the picture, writing, "You are and will always be the Moon of my life What an epic night I miss you always Aloha Drogo." He also shared a couple photos of his own, including one that showed him, Emilia, and his Justice League costar Gal Gadot hanging out. "I'm so honored to know these two amazing women queens goddesses @gal_gadot @emilia_clarke," he wrote. Yep, we're shook too.