Here's Everything You Should Know About Julia Fox
You may remember Julia Fox from her breakout role in 2019's Uncut Gems, but now she's making headlines again for her rumored romance with Kanye West. On Jan. 1, the 31-year-old actor was spotted on a dinner date with the 44-year-old rapper in Miami, and according to reports, it seems the two may be more than friends. "Julia and Ye are dating," a source told the Page Six. "They both just got out of their former relationships, and they've helped each other recover immensely. They're kind of kindred spirits, and it's cool to watch." Julia is a rising star and soon to become a household name, and here's everything you should know about her before her career takes off.
01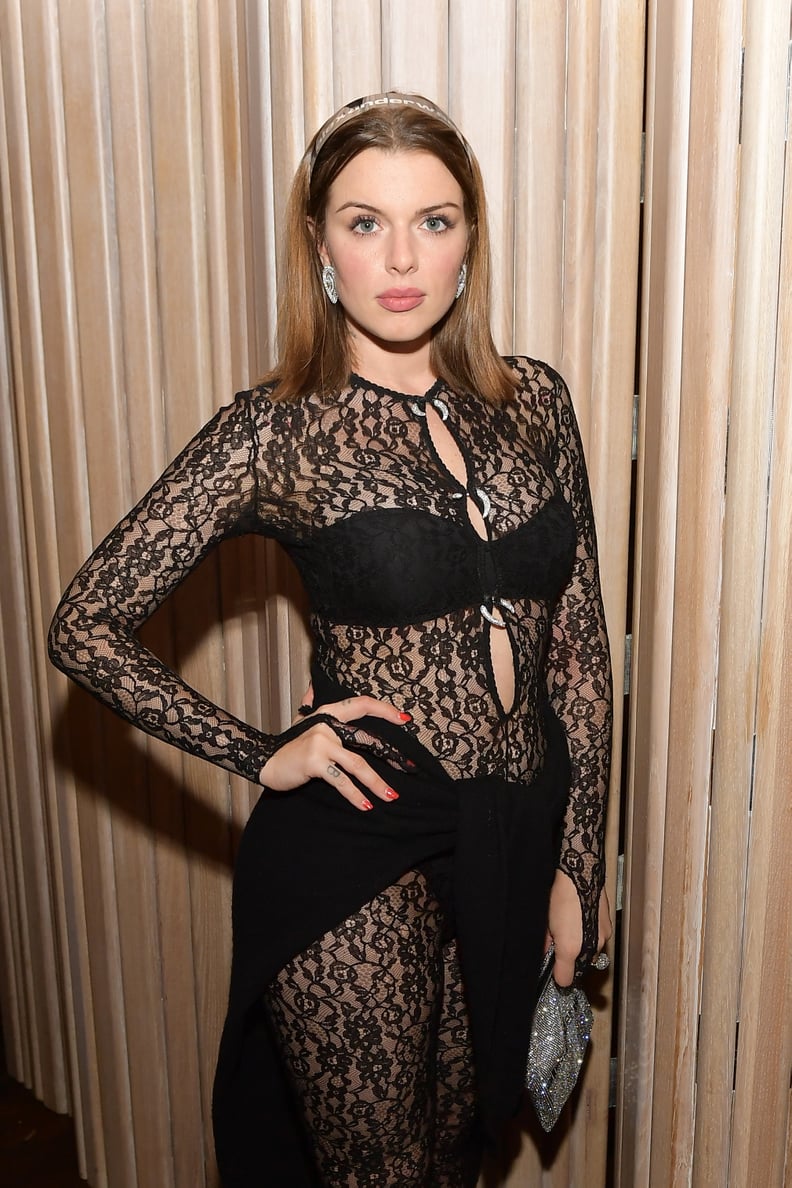 She Was Raised by Her Single Father in New York City
Though Julia was born in Italy, she and one of her brothers were raised in NYC by her eccentric father, while her mom and her other brother remained in Italy. "My dad is American. He's, like, a seventh generation New Yorker. He's out of his mind. I pretty much grew up with him," she told High Snob Society. "He still lives here, but he's not really around. He's like a mad scientist recluse. He builds 3D printers for fun."
Because her father was often busy with his own projects, Julia was given plenty of freedom to explore the city on her own. "I grew up Uptown, mostly," she continued. "We moved around a lot. It was kind of unstable. We were homeless at one point. I actually have lived in almost every single neighborhood — Harlem, Chelsea, everywhere. I moved downtown when I was 17 and I haven't left."
02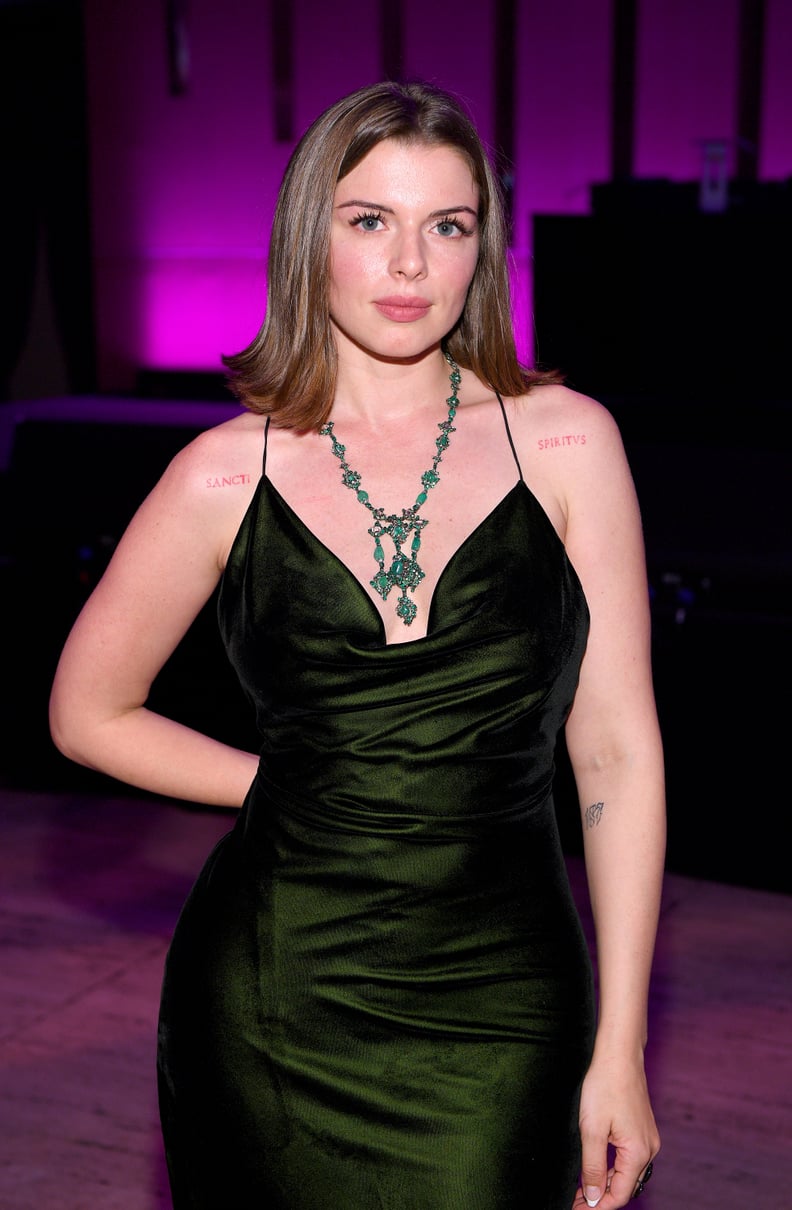 She Became Disillusioned With the NYC Club Scene Early
Because Julia's father was pretty lenient with rules, she started frequenting clubs at the age of 14, and she even became a part owner and investor of a nightclub at one point. However, by 18, she found herself feeling pretty burnt out by the club scene — especially after suffering a near-fatal overdose at 17. "Growing up in New York, you start going out really young," she explained to Paper. "I was 14 years old in clubs, you know? By the time I was 18, I was tired. It just got boring and repetitive. I already knew what the night would be like — it just wasn't fulfilling to me anymore. It was this really cheap thrill that I had become immune to."
Now at 31, Julia finds that — while she still enjoys going out and socializing — going to clubs is no longer something she enjoys. ". . . I really never go out unless it's an event or I have to," she continued. "I do enjoy myself. Sometimes I really have to push myself to socialize because I can tend to be reclusive and do the isolation thing, but I do love interacting and meeting cool people. I just find that anyone I've ever met at a club never really stayed in my life or impacted me in any way. It's always been the people I met in the day."
03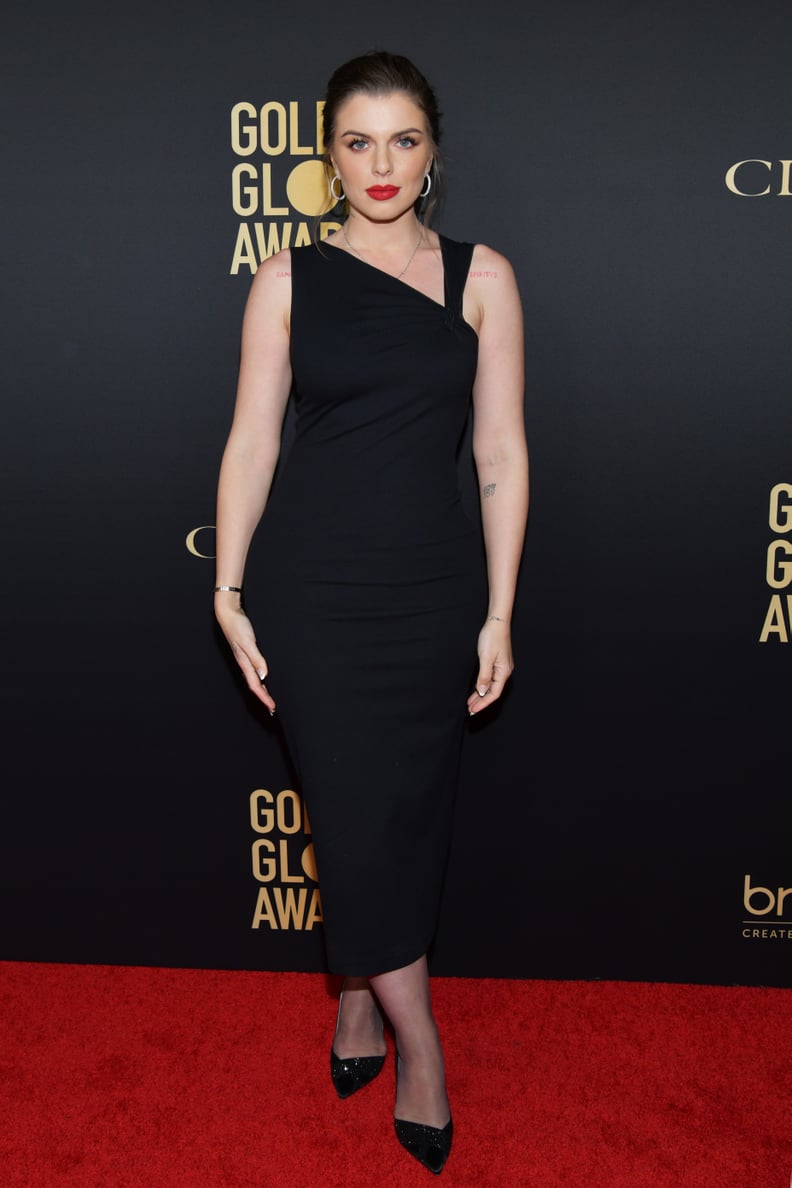 She Worked as a Dominatrix in High School
While she's never had film or stage acting experience, Julia did play several different roles when she worked as a dominatrix in high school. Rather than a professional actress, she considers herself an "actress of life." When asked about her performance experience by Paper, Julia said, ". . . I've kind of always put on a show. Or pretended to be normal. Or pretended to be okay when I wasn't. My first experience in acting was probably in high school. My after school job was a dominatrix, so you know, it was fantasy role play."
For her, role playing helped her learn how to improvise and work under pressure. "I was thrown into that as a teenager," she added, "so I'm good under pressure and I can read someone and know what it is that they want. I pick up subtle cues very well and pay attention to detail."
04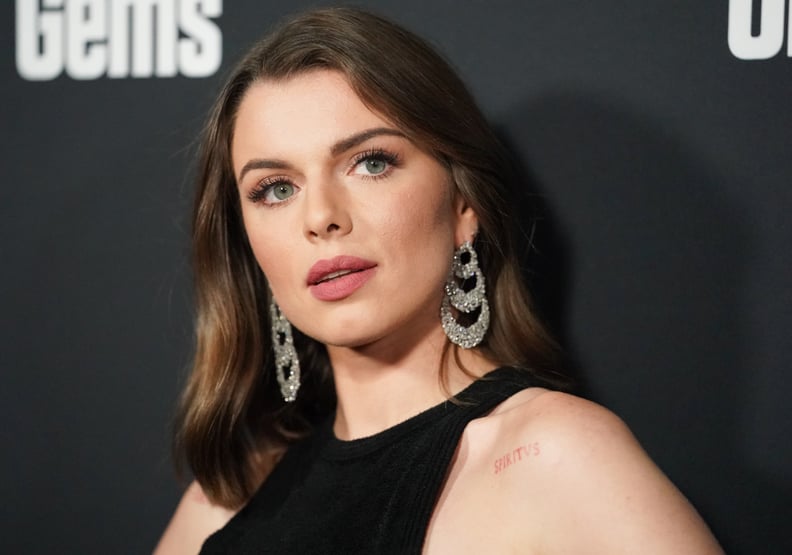 She Beat Out Over 300 People For the Role of Julia De Fiore in Uncut Gems
Julia had known Uncut Gems producers Joshua and Benjamin Safdie for years, and Josh felt adamant that Julia was perfect for the role long before the movie was produced. However, executives were skeptical, and they pushed for the Safdie brothers to cast an A-list actress with name recognition rather than a unknown woman with no acting experience. "Essentially I was nobody in this world, in Hollywood," Julia told Vanity Fair. "So they really had to fight for me, and then I, obviously, had to fight for it as well."
Luckily, she and Adam Sandler had great chemistry during her screen test, and executives were finally convinced. "We just totally clicked onscreen and the studio couldn't deny it," she continued. "But I mean, 300 people auditioned for it. I guess that Josh Safdie was right."
05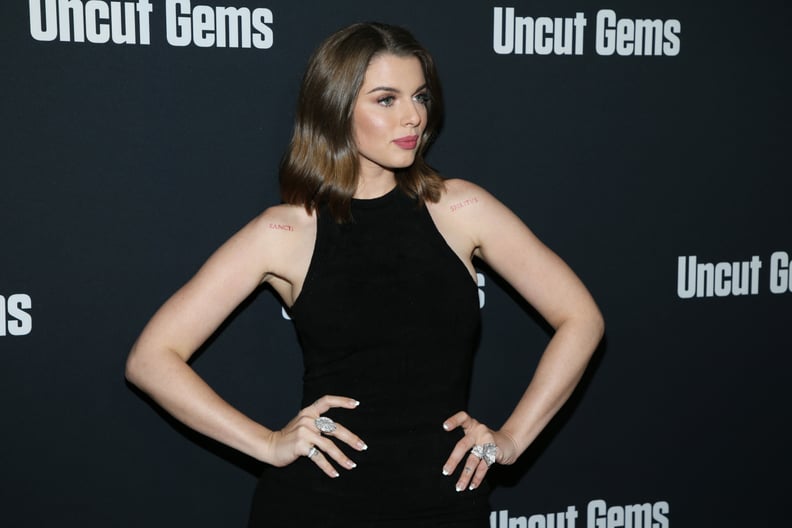 Like Her Uncut Gems Character, Julia Once Tattooed a Boyfriend's Name on Her Finger
Many elements of the on-screen Julia's personality and story were inspired by real-life Julia, but some details were actually taken directly from Julia Fox's life. One example is the scene where Julia in Uncut Gems gets a tattoo with her boyfriend's name after a fight, which real-life Julia actually did. When asked by Cosmopolitan about elements of the movie that reflected her own life, Julia replied, "The tattoo thing, when I got the tattoo when Howard was mad at me. I've actually done that when my boyfriend was mad at me. I went and got his name tattooed to show him how devoted and committed I was." Apparently, it worked. "It's on my finger," she continued. I still have it actually. I did it on my ring finger."
06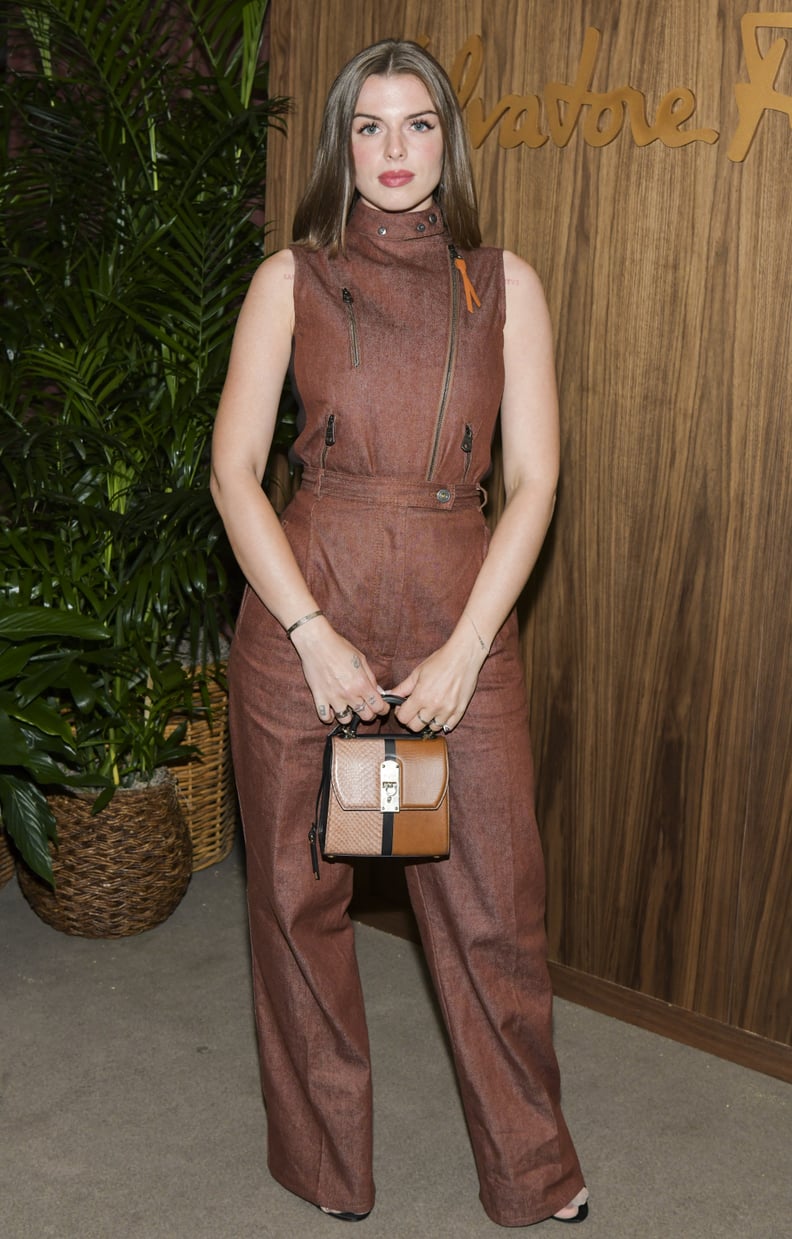 She Didn't Take Any Acting Lessons Before Filming
Before filming Uncut Gems, Julia never took a single acting lesson. She even asked Josh Safdie whether she needed some professional training, and he discouraged her from taking lessons. As she explained to Cosmopolitan, "I knew that even if I was doubting myself, the fact that [Josh] believed in me so much kind of made me feel like, Okay, I can do this, because I trust him, trust his opinion and judgment and intuition."
07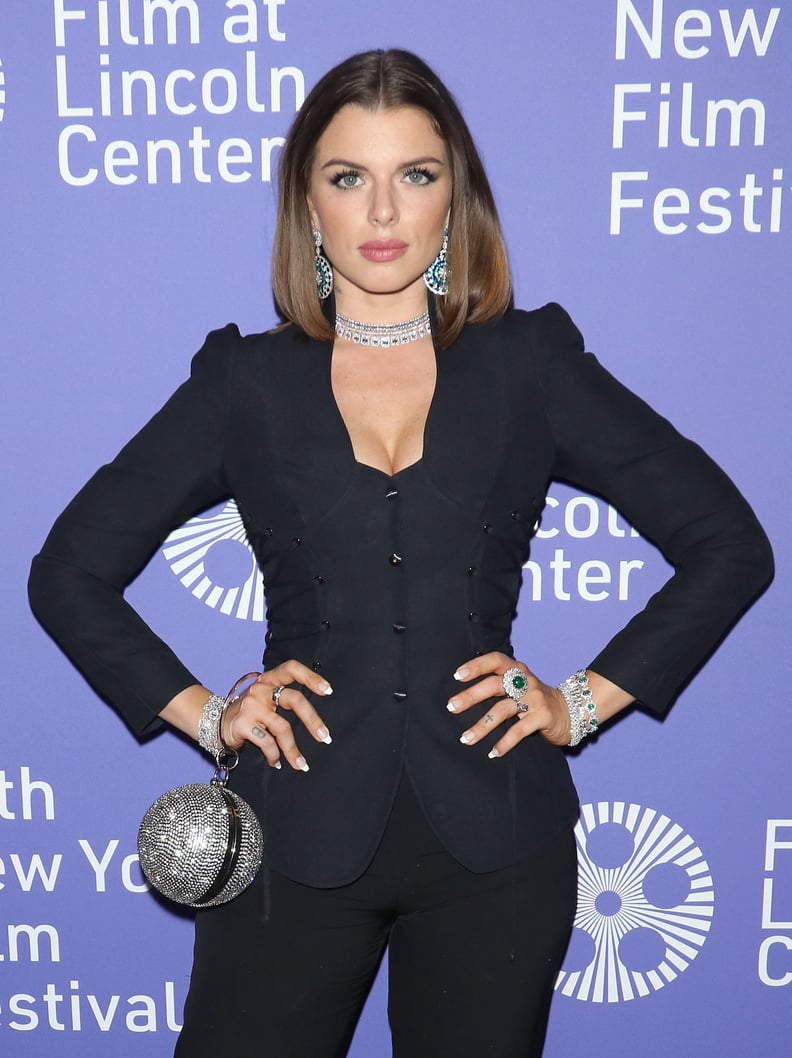 She's Already Written and Directed a Short Film
A week before she was cast in Uncut Gems, Julia had just wrapped filming on a short film called Fantasy Girls that she wrote and directed herself. Though Julia wants to continue acting, her dream is to seriously pursue writing, directing, and producing, as she feels that working behind the scenes is a better fit for her. "I have so many scripts," Julia told Refinery29. "It's about fine-tuning, and finding the right team. Even though I do love being in front of the camera, I feel more comfortable behind it. I just want to let my work speak for itself, and not always be the center of attention."
08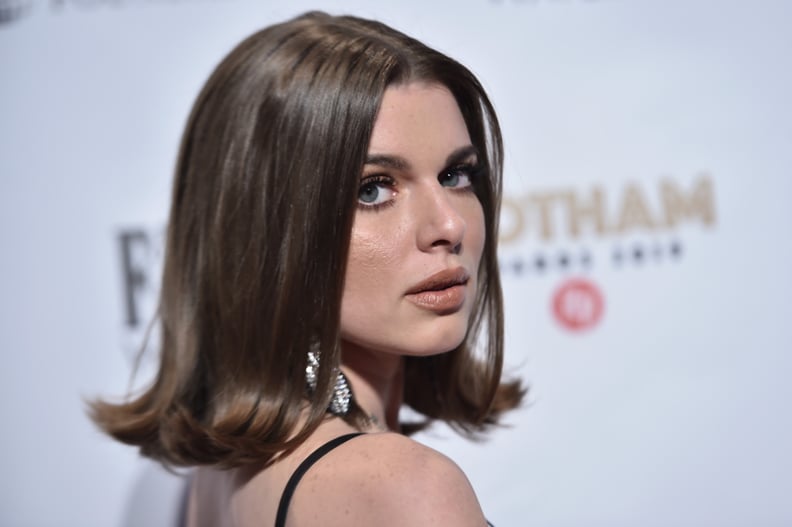 Fantasy Girls Was Inspired by a Real-Life Prostitution Ring in Reno
Fantasy Girls — which tells the story of four teens in Reno attempting to perform in a talent show while being pursued by a kidnapper — was inspired by a real-life prostitution ring Julia and her friend discovered during a trip to Reno. "I wanted to tell stories, and I knew that I had good stories," Julia told Elle when asked about her inspiration for the short. "So I went to Reno with my childhood best friend with [the idea of] making a movie. We enter the city and meet this group of kids on the side of the road, and we just both knew, we're going to uncover this story in this little mix."
After learning that the kids were part of an enormous prostitution ring, she felt compelled to tell their story, but not in a way that was exploitive. "So many children are being trafficked and girls go missing all the time, and they were at risk," she continued. "I was like, I want to tell this story in an artful way, not like a documentary." In making the film, Julia felt like she'd finally discovered what she was meant to be doing. "After trying so many things, I finally found what my calling is," she added. "I want to use my platform to highlight and shed light on issues that are dear to me."
09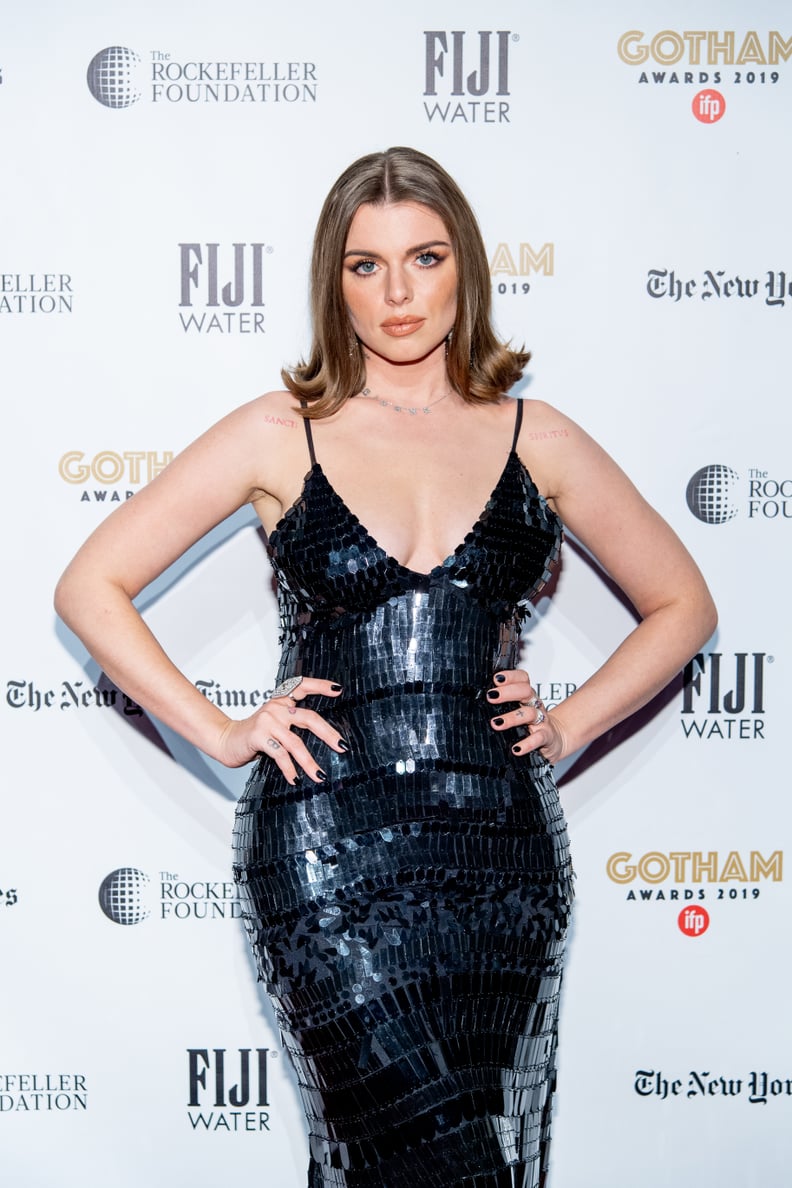 She's Also Dabbled in Fashion Design, Photography, and Poetry
Julia's talents aren't limited to acting, writing, and directing. Before creating Fantasy Girls and landing her breakout role in Uncut Gems, she tried her hand at everything from fashion to photography to poetry. "In 2012, I had a fashion line with my best friend Briana," she explained to High Snob Society, but by 2015, she found that making clothing wasn't quite fulfilling. ". . . I felt like I had a story to tell that I couldn't tell through high-end women's knitwear," she said.
After ditching the idea of starting a fashion line, Julia transitioned into other mediums. "Around then [is when] I made a pretty smooth transition into the art world," Julia continued. "I did photography. I made two art books. I also wrote poetry. Published some articles. A lot of my work was very self-indulgent, though."
10
Actresses She Admires Include Margot Robbie, Charlize Theron, Marissa Tomei, and Debi Mazar
When asked by Refinery29 about women in the industry whom she looks to for inspiration, Julia named Margot Robbie as someone she admires, both as an actress and a producer. "[Margot Robbie] is always someone I reference because she started in Wolf of Wall Street in such a sexy role," Julia explained, "and then did Mary Queen of Scots where she had like boils all over her face. And she produced I, Tonya, and I think it's so cool! Her path is amazing. I just watched Bombshell; she's incredible."
Other women she hopes to emulate include Charlize Theron, Marissa Tomei, and Debi Mazar. ". . . I also love Charlize [Theron], she's such a badass woman," Julia continued. "I love Marissa Tomei, I love Debi Mazar. She and I are probably the most similar because we're both New York club kids, very colorful life, wild child, independent New York girls. I always look to her. If she could do it, I could do it."