Julia Fox Speaks on Relationship With Kanye West
Julia Fox Says Dating Kanye West Hurt Her Career: "There's Been a Lot of Weird Drawbacks"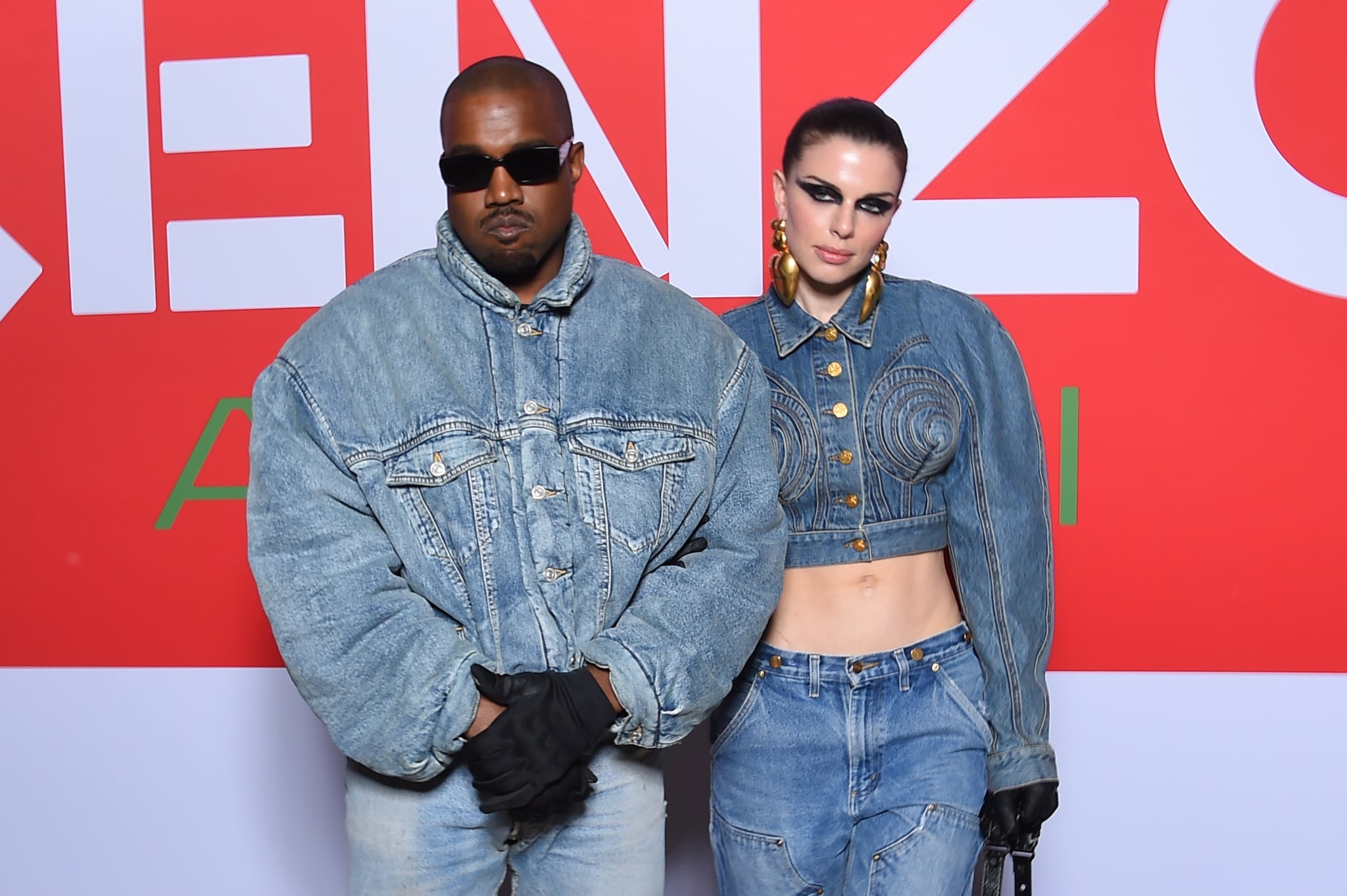 Julia Fox's relationship with Kanye West may have further catapulted her into the spotlight, but she says the short-lived romance didn't have a positive effect on her career. In a Nov. 7 interview on Emily Ratajkowski's podcast "High Low With EmRata," Fox discussed the fallout of her relationship with the disgraced rapper. "After the big relationship, I definitely noticed a shift in the acting way, not in a good way," she said. "I'm not getting as many offers as I was before, weirdly. There's been a lot of weird drawbacks with reaching that level of notoriety." However, Fox said that she's not too bothered by it all. "I'm so busy," she added. "I think things come to you at the right time, so that's why I'm really not stressing."
Fox and West went public with their relationship on Jan. 1, 2022, when West was spotted out on a romantic dinner date with the "Uncut Gems" actor at Carbone in Miami. The following day, Page Six reported that West was "taking things to the next level" in his newfound relationship with Fox amid his divorce proceedings with Kim Kardashian. "Julia and Ye are dating," a source told the outlet. "They both just got out of their former relationships, and they've helped each other recover immensely. They're kind of kindred spirits, and it's cool to watch."
However, the relationship ended after a whirlwind six weeks. At the time, Fox said she was "proud" she left West after the "first sign of a red flag" in a September interview with ES. She also said that she felt West had "unresolved issues" and added that "it just seems like he had a lot to work on, and I just don't have time for it or energy." West has since been dropped by his talent agency, CAA, as well as his business partner Adidas for a series of antisemitic comments and other incendiary behavior.
During their time as a couple (who were reportedly in a "open relationship," per Page Six), West and Fox, aka "Juliye," were spotted out on multiple date nights, at Paris Fashion Week, and at the actor's 32nd birthday dinner. Some had doubts on the legitimacy of the couple's relationship, but Fox addressed those folks during her appearance on the "Call Her Daddy" podcast on Feb. 8. "I call him my boyfriend and he calls me his girlfriend," she said on the episode. She added that their connection was "very organic" and "very natural."
At the time, she also spoke on the "unfortunate" comparisons to West's estranged wife, saying they began after the two wore some similar looks. "Women are always just being pitted against each other, and obviously there's 10 years of history that they have prior," Fox told Complex of West and Kardashian's relationship. "I'm not going to — I don't want to ever step out of line and speak on something that I have no place speaking on." As far as West's marriage, Fox said she had no feelings of jealousy about the rapper allegedly trying to get his wife back. "It's human, you know, but I also like to know that he's with me now . . . that's all that matters."
Kardashian filed for divorce from West in February 2022. The star addressed her divorce in her cover story for the March 2022 issue of "Vogue," saying, "For so long, I did what made other people happy. And I think in the last two years I decided, I'm going to make myself happy. And that feels really good." She added: "And even if that created changes and caused my divorce, I think it's important to be honest with yourself about what really makes you happy. I've chosen myself. I think it's okay to choose you."
Since Kardashian and West's divorce announcement, the former dated Pete Davidson after the two reconnected following her "Saturday Night Live" hosting gig in October 2021. As far as Fox's own marriage, she announced that she'd separated from her husband, Peter Artemiev, after posting a rant on her Instagram Stories in December 2021, alleging that he's a "dead beat alcoholic drug addict dad," per Page Six. She later retracted her statement on the "Call Her Daddy" podcast saying, "I definitely don't think I should've reacted that way."