Harry Styles Pledges Major Donation to Gun-Safety Group
Harry Styles Pledges $1 Million to Gun-Safety Group Everytown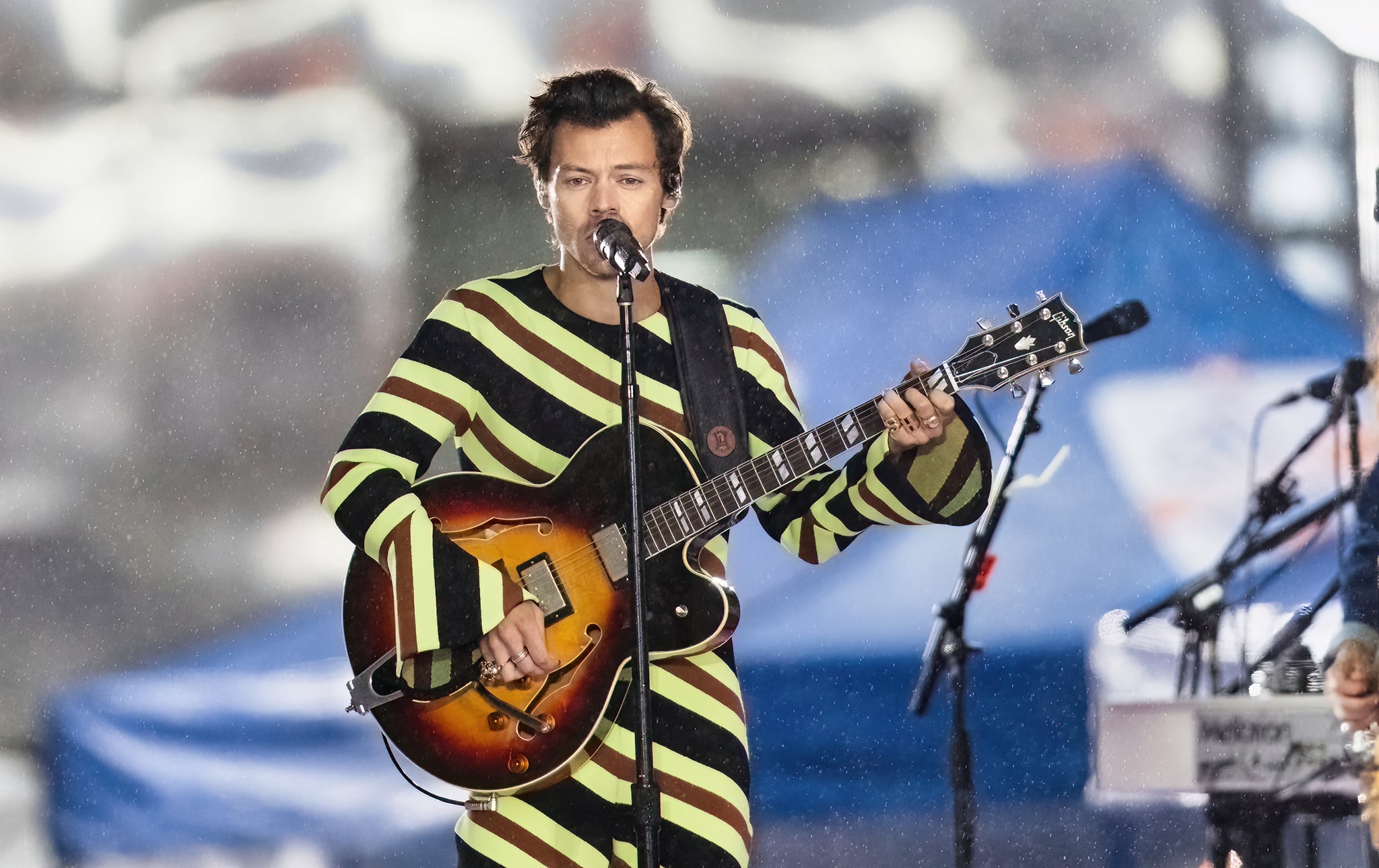 In the wake of the mass shooting at Robb Elementary School in Uvalde, TX, on May 24, Harry Styles is partnering with the nonprofit Everytown For Gun Safety to donate $1 million in proceeds from his upcoming tour to fight for an end to gun violence. The nonprofit, which was founded by actor Julianne Moore, is the largest gun violence prevention organization in America, according to its official website. Live Nation, which is producing Styles's "Love on Tour 2022," will be matching the "As It Was" singer's donation.
On May 27, Styles joined other celebrities and public figures sending messages of support to the people of Uvalde. "Along with all of you, I have been absolutely devastated by the recent string of mass shootings in America, culminating at the latest in Robb Elementary School in Uvalde, Texas," he wrote on Instagram. "On our North American tour, we will be partnering with Everytown, who work to end gun violence, donating to support their efforts, and sharing their suggested action items."
Styles's tour is set to kick off in Toronto on Aug. 15 and run through Nov. 15, where the last North American show is currently set to take place in Los Angeles. Earlier in the week, the singer added 10 extra dates to the tour, and since then, all 42 shows have sold out. The sold-out tour should enable Styles to not only reach his monetary goal, but also to share Everytown's actionable items with his sizable audience.
Since Tuesday, celebrities and public figures including former President Barack Obama, Amanda Gorman, Matthew McConaughey, and Taylor Swift have spoken out about the need for gun reform to prevent future senseless tragedies. If you're looking for ways that you can get involved in the fight to stop gun violence, Everytown and Newtown Action Alliance both offer resources. Additionally, you can also find information on verified ways to donate directly to people affected by the Robb Elementary School shooting here.