Harvey Weinstein Sentenced to 16 Years
Harvey Weinstein Sentenced to 16 Years Following Rape Conviction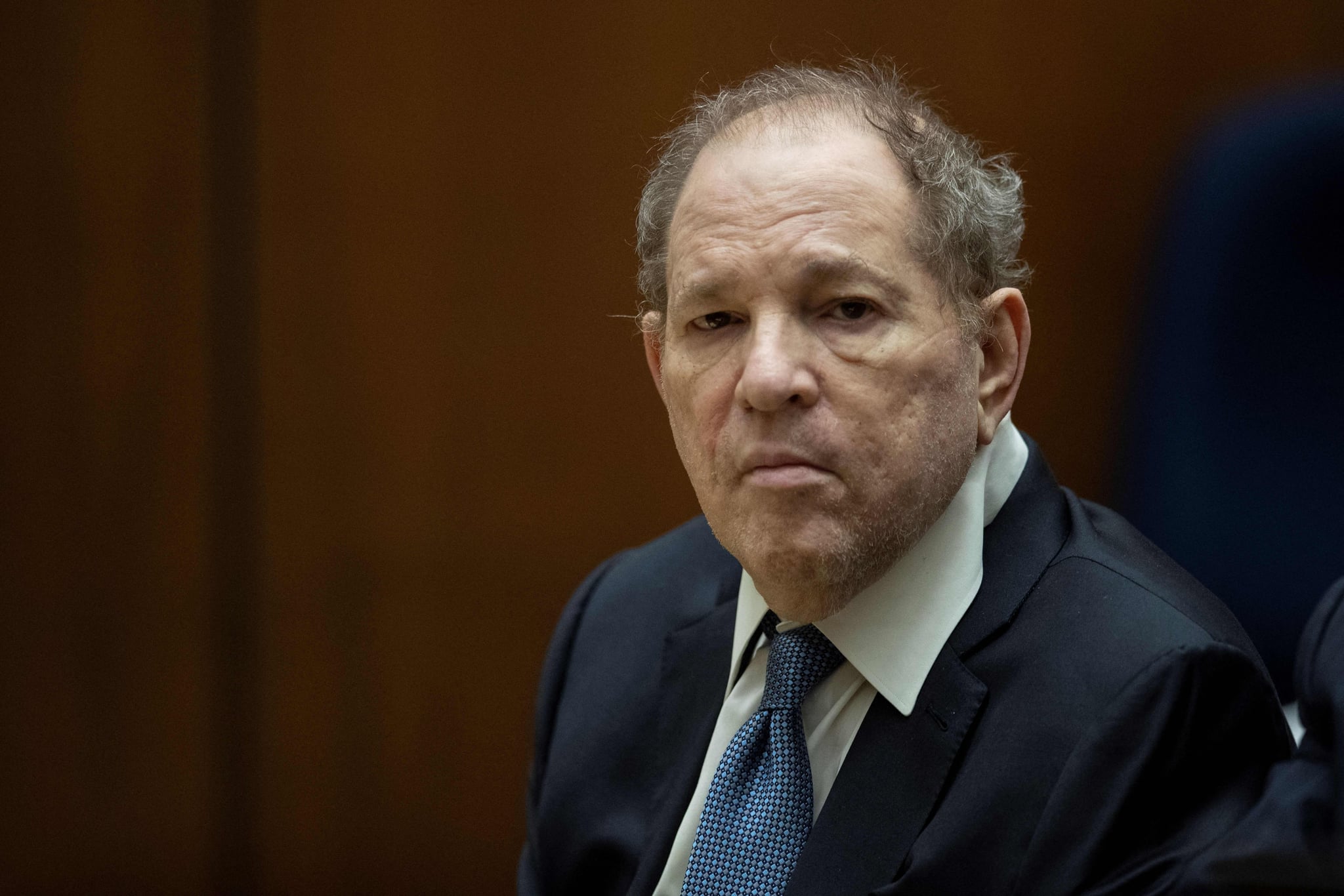 Harvey Weinstein was sentenced on three counts of rape and sexual assault in Los Angeles on Thursday, Feb. 23, almost two months after the conclusion of his trial. According to Variety, the 70-year-old disgraced film producer will serve an additional 16 years in prison on the charges. Weinstein is already incarcerated on a 23-year sentence after a New York jury convicted him of one count of criminal sexual assault in the first degree and one count of rape in the third degree back in 2020. This latest sentence means that he will likely be behind bars for the rest of his life.
Per Variety, all three charges Weinstein was convicted of were based on the counts related to Jane Doe #1, a European model who testified that she was raped by the movie producer at Mr. C Hotel after the 2013 Los Angeles Italia Film Festival. Though Weinstein's team filed a motion in January to request a new trial with a new jury, a judge shot that down on Thursday just ahead of sentencing. In contrast, New York's Court of Appeals, the highest court in the state, agreed to hear Weinstein's appeal in the New York case, which could overturn his 2020 sex-crimes conviction.
On Dec. 19, 2022, Weinstein was convicted of raping Jane Doe #1, per Variety. In a statement obtained by the publication, Jane Doe #1 thanked the prosecution for "believing in me and fighting so hard for all the victims, including me, in the trial."
"Harvey Weinstein forever destroyed a part of me that night in 2013 and I will never get that back," she stated. "The criminal trial was brutal and Weinstein's lawyers put me through hell on the witness stand, but I knew I had to see this through to the end, and I did . . . I hope Weinstein never sees the outside of a prison cell during his lifetime."
According to ABC News, the jury acquitted Weinstein of one count of sexual battery against another alleged victim and failed to reach verdicts on three other sexual assault counts against two other alleged victims after nine days, which resulted in a mistrial as to those two alleged victims. The District Attorney's office has yet to decide whether it wants to retry Weinstein on the latter three counts.