Sarah Jessica Parker Brings Her Twin Daughters to the "Hocus Pocus 2" Premiere
Ahead of "Hocus Pocus 2"'s arrival on Disney+, the cast of the beloved film gathered on the red carpet to celebrate the long-anticipated release. On Sept. 27, the original Sanderson Sisters, played by Sarah Jessica Parker, Kathy Najimy, and Bette Midler, posed for photos at AMC Lincoln Square Theater in New York. The trio's families, as well as fellow cast members Doug Jones, Whitney Peak, Lilia Buckingham, Belissa Escobedo, and more were also in attendance.
Parker, who's mostly kept her children out of the spotlight over the years, brought her husband, Matthew Broderick, and 13-year-old twin daughters, Marion Loretta Elwell and Tabitha Hodge Broderick. The actor and producer wore a floral-print jacket and harem-style pants for the appearance, while Marion chose a reflective glitter dress and Tabitha opted for a black puff-sleeve minidress. All three wore footwear from SJP by Sarah Jessica Parker, supporting the woman of the hour. Back in December 2021, Parker attended the "And Just Like That" premiere with her 19-year-old son, James Wilkie Broderick, so family red carpet appearances might be a new tradition.
Almost three decades after the original film premiered back in 1993, the "Hocus Pocus" sequel is finally coming to Disney+ this Friday. The movie picks up 29 years after the first movie as "three young women accidentally bring the Sanderson Sisters back to modern day Salem." The three teenage girls are played by Peak, Buckingham, and Escobedo, while the original Sanderson Sisters are reprising their iconic roles.
See more photos from the premiere's red carpet ahead.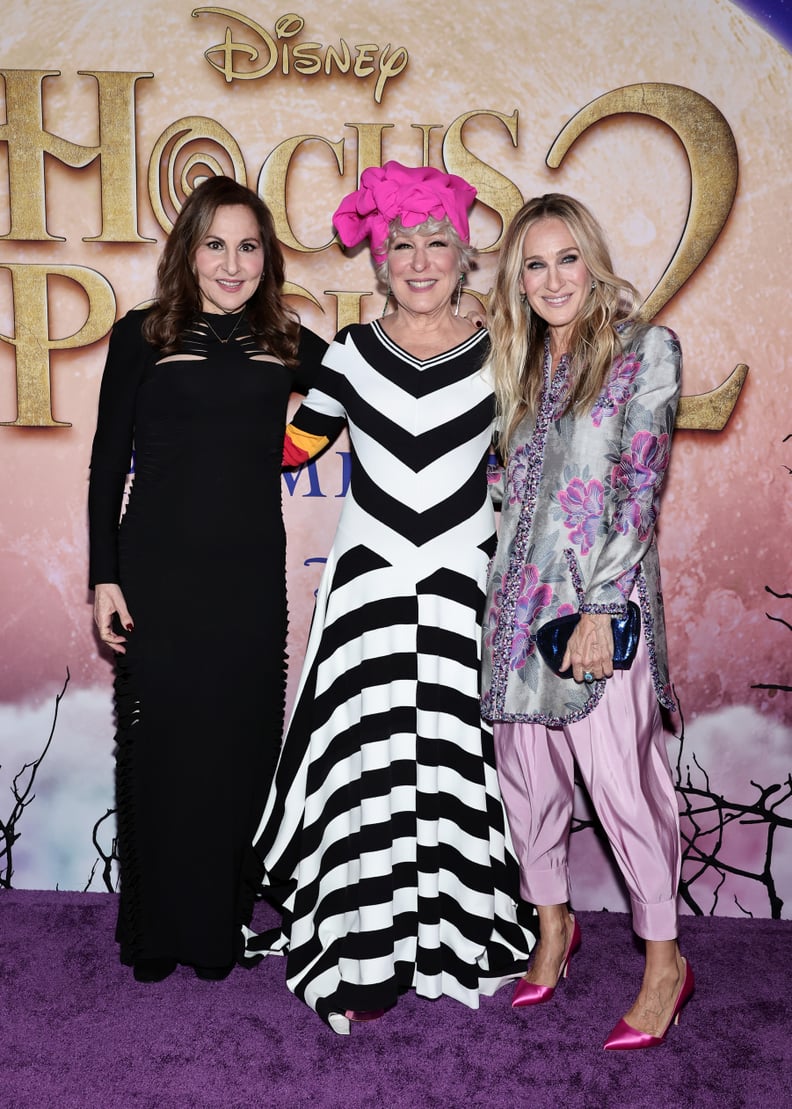 Kathy Najimy, Bette Midler, and Sarah Jessica Parker at the "Hocus Pocus 2" Premiere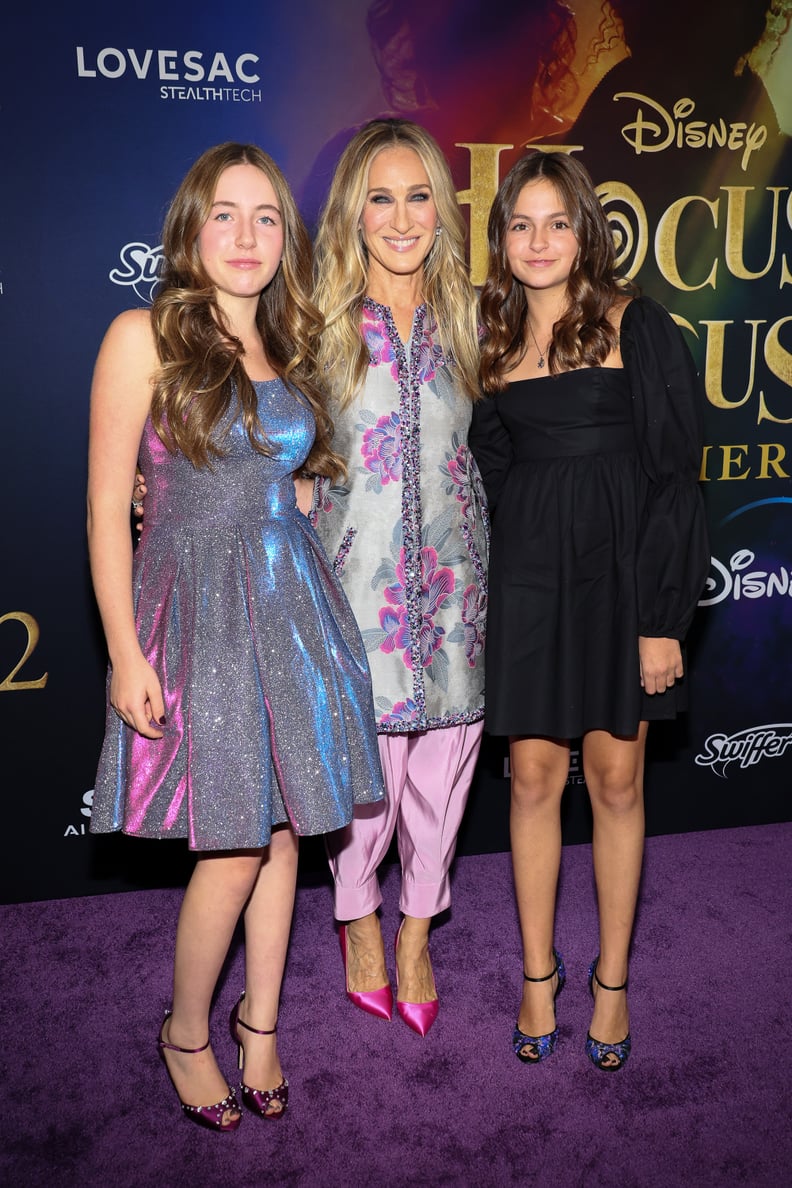 Sarah Jessica Parker and Daughters Marion and Tabitha at the "Hocus Pocus 2" Premiere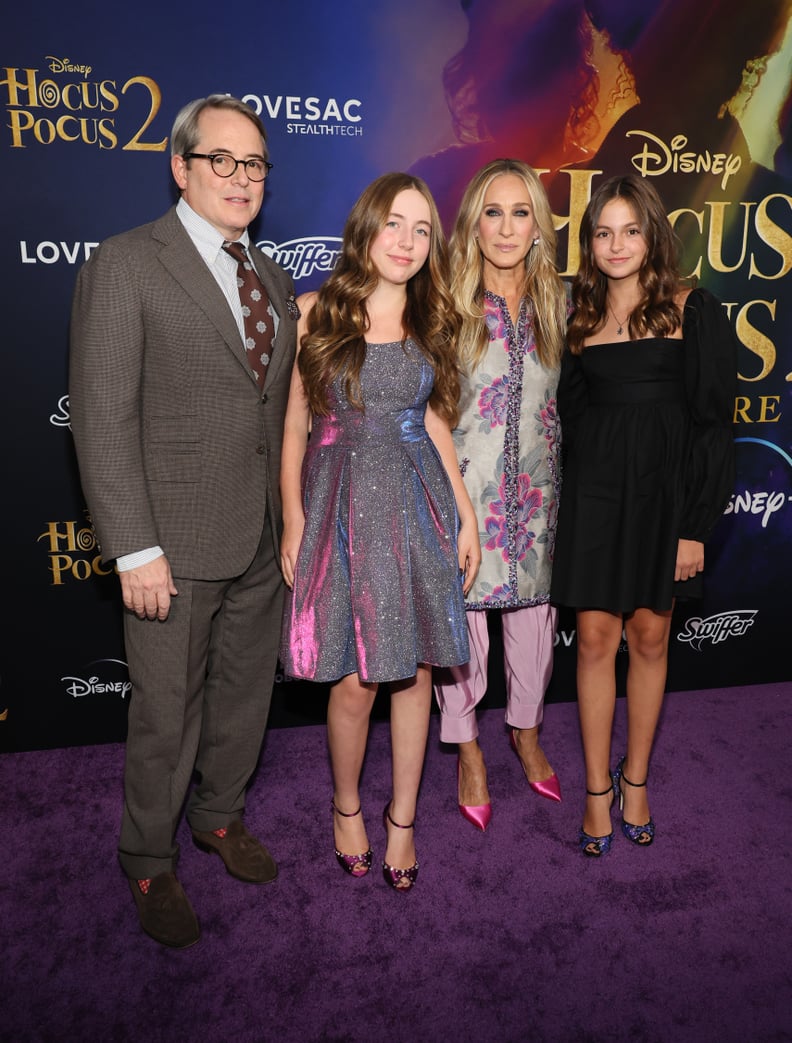 Sarah Jessica Parker, Matthew Broderick, & Daughters Marion and Tabitha at "Hocus Pocus 2" Premiere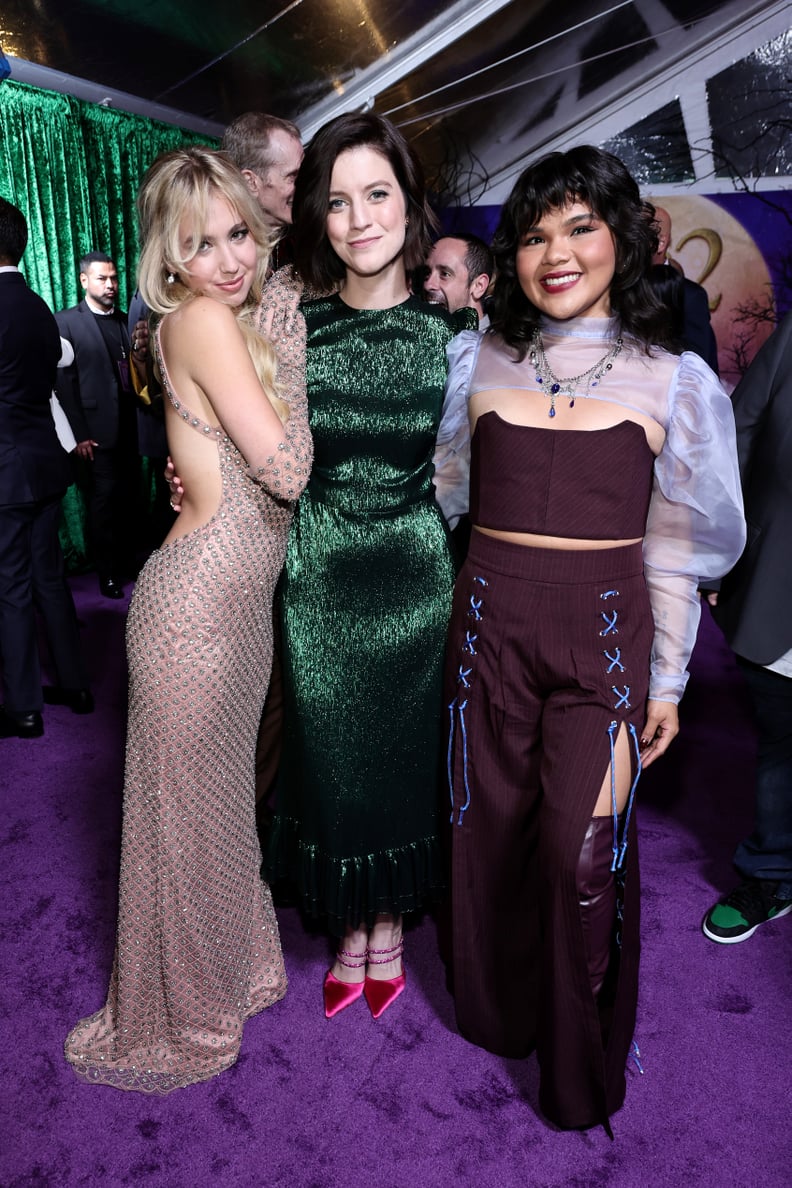 Lilia Buckingham, Jen D'Angelo, and Belissa Escobedo at the "Hocus Pocus 2" Premiere