Hugh Grant Interview at the 2023 Oscars
Ashley Graham Addresses Awkward Hugh Grant Oscars Interview: "Kill People With Kindness"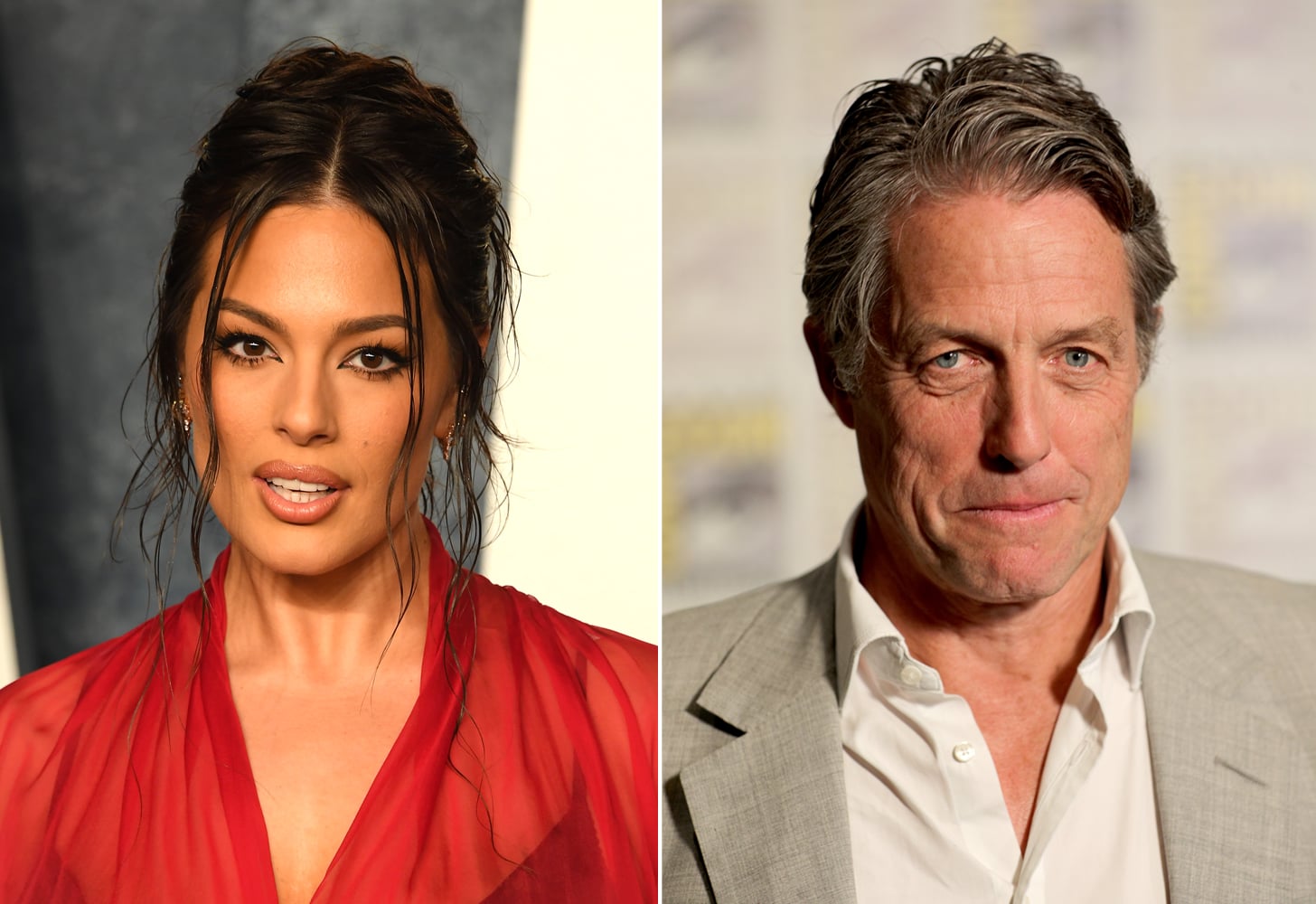 Image Source: Getty / Steve Granitz / Daniel Knighton / Stringer
Hugh Grant managed to make a bit of a splash at the 2023 Oscars, largely thanks to a televised moment that many on social media have dubbed awkward. While on the red carpet at the March 12 event, Hugh Grant was interviewed by Ashley Graham, who asked him his favorite thing about the Oscars. "Well, it's fascinating. The whole of humanity is here. It's Vanity Fair," he said.
"Oh, it's all about Vanity Fair. That's when we let loose and have a bit of fun," Graham responded, referencing Vanity Fair's annual star-studded Oscars afterparty. However, many people online have theorized that Grant was actually referencing William Makepeace Thackeray's 1948 novel that satirizes the shallowness of upper-class British life.
When asked whether he was excited about any movies or people nominated at the award show, Grant said, "No one in particular." Graham tried to move forward, asking him about what he was wearing. Grant responded, "Just my suit," and noted that his tailor had made it when she pressed him to call out the designer. Finally, Graham asked Grant about his appearance in "Glass Onion: A Knives Out Mystery," where he made a brief cameo as Daniel Craig's character's presumed partner. "Well, I'm barely in it," he said. "I'm in it for about three seconds."
The day after the Oscars, a TMZ cameraperson asked Graham if she had any hard feelings about how the interview went down. "You know what, my mama told me to kill people with kindness," she said simply, refusing further questions.
The interview wasn't Grant's only memorable contribution to the Oscars. He also appeared on stage alongside Andie MacDowell at the event to present the award for best production design, and made a rather self-deprecating joke next to his "Four Weddings and a Funeral" costar. "We're actually here to do two things," he began. "The first is to raise awareness about the vital importance of using a good moisturizer. Andie's been wearing one every day for the last 29 years. I've never used one in my life." Calling MacDowell "still stunning" nearly three decades after the film premiered, he quipped, "I'm basically a scrotum."
Watch the interview that has the internet gossiping ahead.