No, Emma Watson Isn't Retiring From Acting
What's Really Happening With Those Rumors About Emma Watson Retiring From Acting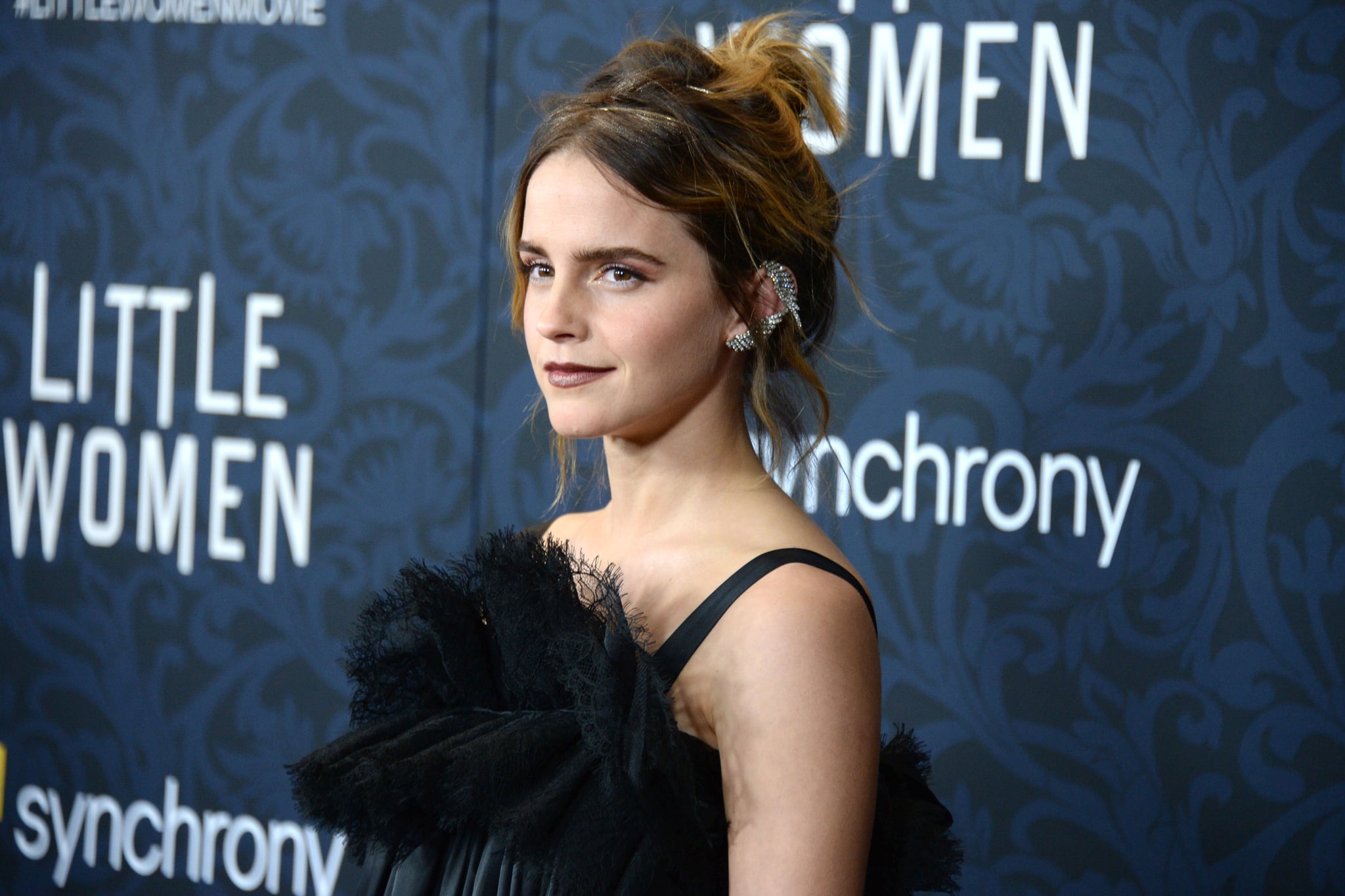 Is Emma Watson retiring from acting? That's the question that's been circulating for days, ever since a rumor started that the longtime A-lister was taking a permanent break from her onscreen career. Watson's team has since clarified that she's not retiring, but how did all these rumors start in the first place?
It all started with an article from the British tabloid the Daily Mail, which published an article on Feb. 20 claiming that Watson was stepping away from acting to spend more time with her boyfriend. The article claimed that Watson's agent said she had gone "dormant." A source added, "Emma has gone underground, she is settling down with [boyfriend] Leo [Robinton]. They're laying low. Maybe she wants a family." According to the Daily Mail, Watson and Robinton were living in Ibiza for a while before moving to Los Angeles, but Watson had no plans to return to acting.
On Feb. 25, however, Watson's team officially responded to clarify those rumors. "Emma's social media accounts are dormant but her career isn't," Watson's manager Jason Weinberg told Entertainment Weekly in a statement. Watson's social media profiles, indeed, are still visible but haven't been updated in several months: she last updated Instagram in June 2020, and she hasn't posted on Twitter since August 2020.
In fairness, it wasn't too hard to believe that Watson might have wanted to take a long-term break from acting. In the past few years, she's only taken on a handful of projects; her last movie role was as Meg March in 2019's Little Women. She has also spoken before about being interested in taking on more behind-the-scenes jobs in the future. In 2020, she joined the board of directors for Kering, the company that owns Gucci, as chair of the board's sustainability committee.
"Having been so public in making films and being so active on social platforms in my activism, I am curious to embrace a role where I work to amplify more voices, to continue to learn from those with different experiences (from garment workers to designers to company directors), and to ensure a broader range of perspectives are considered. Behind the scenes now, I hope I can be helpful in making a difference," she told Vogue. She also added, "If people notice a new quietness from me, it does not mean I am no longer there or do not care! I will just be doing my work in a different way (fewer red carpets and more conference meetings!)" That's one rumor debunked!