Is Kiernan Shipka Dating Christian Coppola?
Is Kiernan Shipka Dating Christian Coppola? All Signs Point to Yes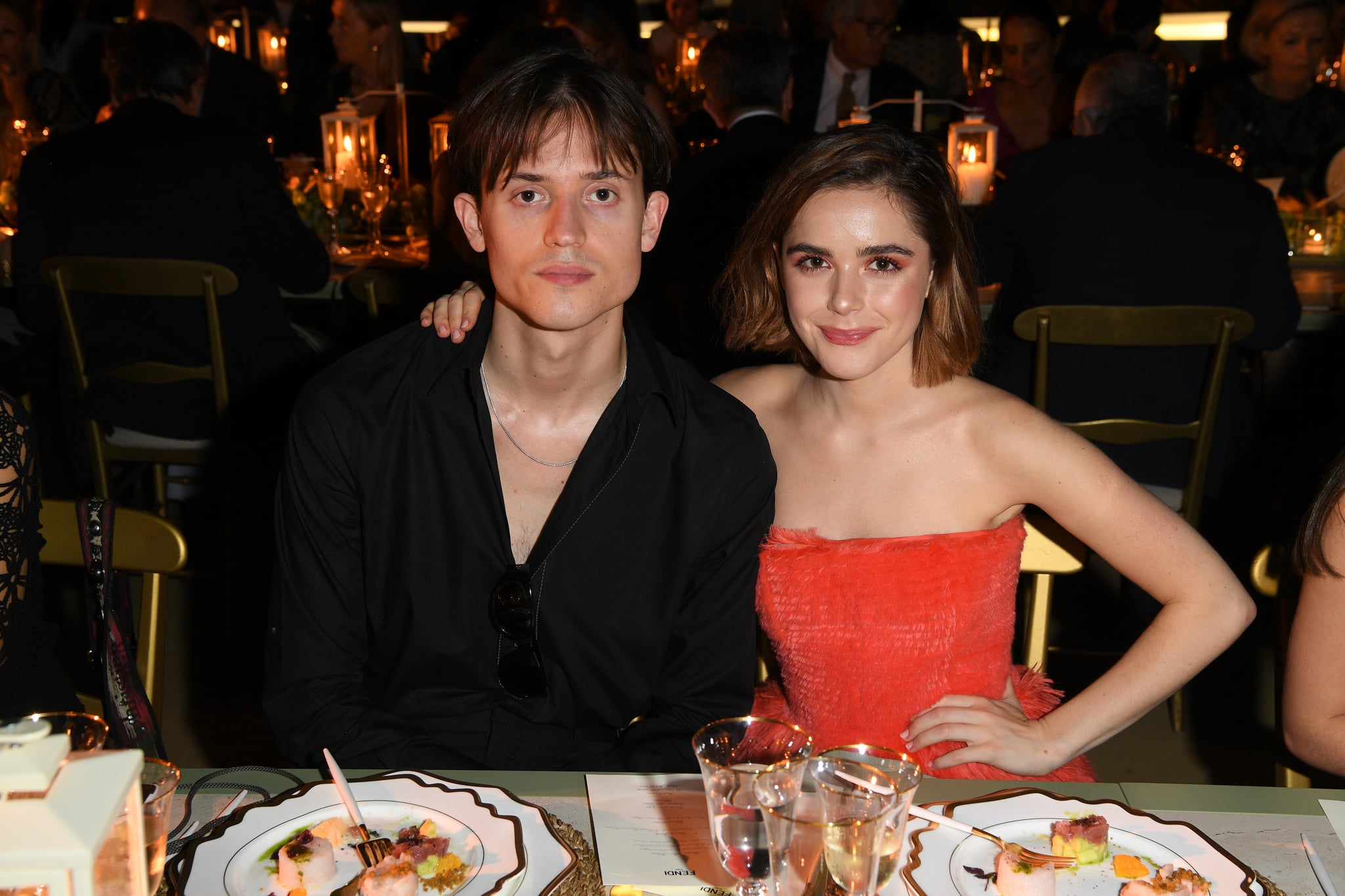 Kiernan Shipka may be juggling two different love interests on Netflix (please see Chilling Adventures of Sabrina and Let It Snow), but IRL, it seems the 20-year-old actress only has one man in her life. She and 26-year-old director Christian Coppola first sparked dating rumors when they attended the Fendi show in Rome together this past July, especially after Kiernan posted a pic on Instagram from the event captioned, "MY LOVE," and tagged Christian. In August, she posted a selfie of her and Christian captioned, "missin my b," and in October, the two donned matching devil costumes for Halloween. So the question begs: are they officially dating?
Despite showing Christian — a "distant relative" of the famous Hollywood Coppola family — plenty of social media love, the actress has never explicitly confirmed their relationship status. Earlier this year, when Kiernan was romantically linked to Gary Oldman's son Charlie, she also declined to comment on the rumors. In a November 2018 interview with Seventeen, Kiernan said work always comes first for her, but it seems pretty clear she's been able to find some time for her new director boo. If you weren't sure before whether Kiernan and Christian were the real deal, we think the 'gram she posted after her 20th birthday party clears things up. After the bash (which Charlie Oldman also attended), Kiernan posted a black-and-white photo booth pic of her and Christian, captioned, "i love you @ccopp." We love you guys, too!
Luckily, it doesn't seem as though there's any bad blood between Kiernan and her rumored ex. Charlie also posted a black-and-white shot from the party, where the three of them — him, Kiernan, and Christian — were pictured together. "Choose your fighter," he captioned the pic. "Happy birthday kiki." He even added a heart emoji at the end. Though we think it's safe to conclude that Kiernan and Christian are an item, we do know this for sure: Kiernan definitely has a thing for love triangles.