Is Kiernan Shipka Dating Charlie Oldman?
Kiernan Shipka Has a New Boyfriend, and No, It's Not Ross Lynch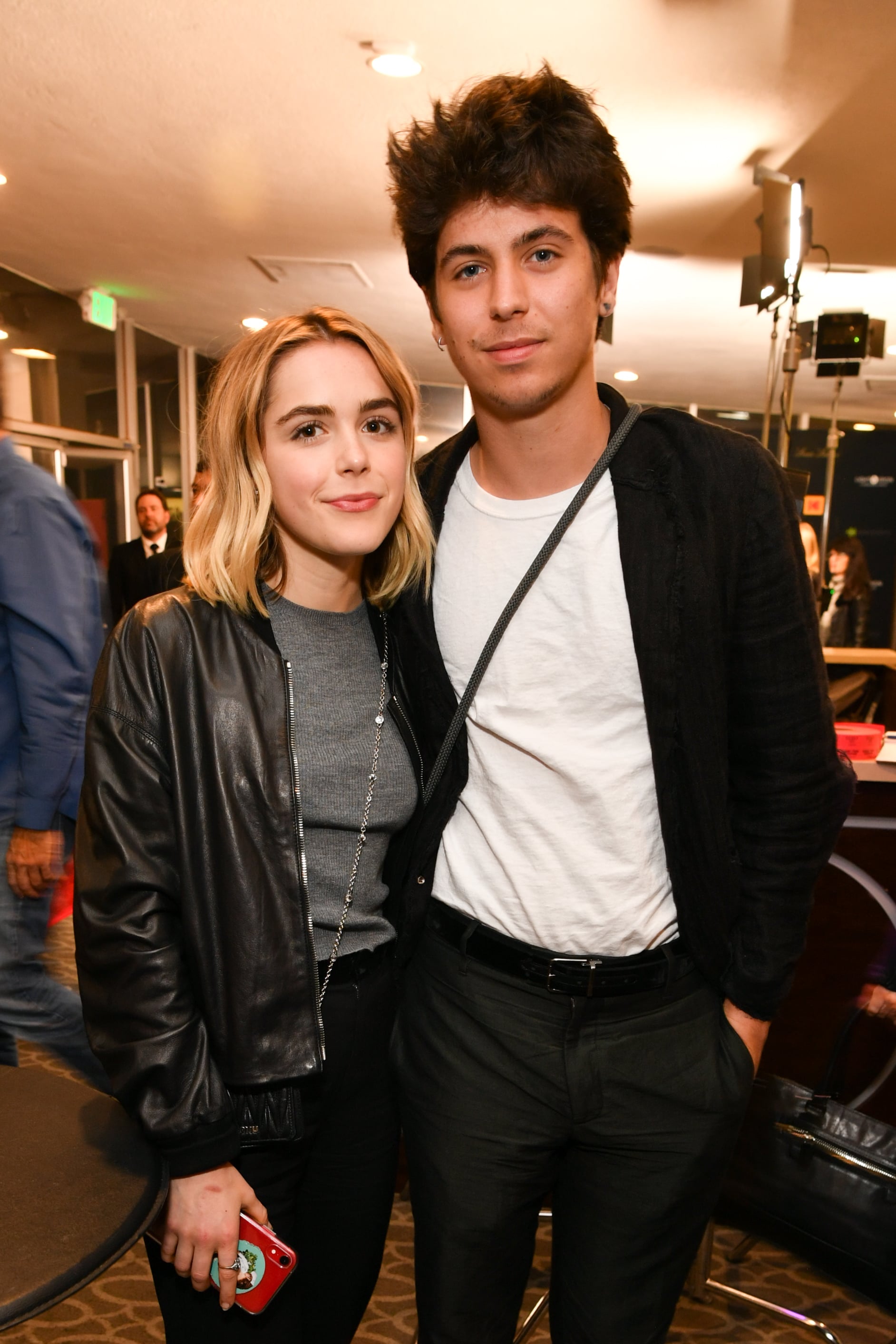 Kiernan Shipka is officially taken and, no, Sabrina fans, we're sorry to say that it's not by her on-screen love interest, Ross Lynch. The 19-year-old Chilling Adventures of Sabrina star sparked rumors of a relationship earlier this Spring when she was spotted hanging out with actor Gary Oldman's up-and-coming-model son, 20-year-old Charlie Oldman. We suppose we can still ship Sabrina and Harvey (or Sabrina and Nick Scratch, depending on which love triangle contender you're routing for) while supporting this IRL relationship as well.
According to E! News, the child star and the child-of-a-star were spotted in March walking arm-in-arm outside of the Chateau Marmont in West Hollywood, where the pair shared an hour-and-a-half dinner together looking rather cozy. In April, Kiernan also accompanied Charlie as his date to the premiere of the documentary Be Natural: The Untold Story of Alice Guy-Blache at the Harmony Gold Theatre in Los Angeles. However, the budding romance is no longer just speculation — it is Instagram official. Just a day after the premiere, Charlie shared a picture of him and Kiernan on his Instagram account, simply captioning the photo with a heart emoji — a picture is worth a thousand words, after all.
If you're Googling "Gary Oldman" right now, then we have two words for you: Sirius Black. C'mon, guys. The 61-year-old actor also took home a Golden Globe in 2018 for his portrayal of Winston Churchill in Darkest Hour — which was not only his first win, but his first nomination — and celebrated with his family by his side (including, of course, Charlie, as well as his equally cute brother, Gulliver). Other major roles include Lieutenant James Gordon in The Dark Knight, George Smiley in Tinker Tailor Soldier Spy, and Sid Vicious in Sid and Nancy, among countless others.
Charlie, however, did not catch the acting bug from his father. A quick look at his Instagram page can tell you that his interests include music, photography, and modeling. Back in November, Kiernan had told Seventeen that she was too busy to date, but it seems she couldn't resist Charlie's charm (and his seriously cool tattoos). Talking about her exhausting Chilling Adventures of Sabrina schedule, the actress said, "I'll wrap on Saturday at 6 a.m., so I'm pretty much useless on Saturday. And then Sunday, I have to get all my stuff done for Monday. Occasionally, the cast can drive me out for a fun time, but work is my number one priority right now."
It's already been confirmed that Chilling Adventures of Sabrina will return for at least 16 more episodes (Praise Satan!), but here's hoping that Kiernan can manage to balance her insane schedule with her new boyfriend. Though she hasn't shared any cute snaps of her and Charlie yet on her own Instagram, you better believe we'll be waiting with bated breath for any more updates on this exciting new couple. In the meantime, we'll be deciding whether we like the sound of "Chiernan" or "Karlie" better for their celebrity couple name.