7 Times James Corden Made 2016 a Little Less Sh*tty
It's safe to say that 2016 was a little bit rough. Despite the entertainment world losing too many legends and celebrity breakups being at an all-time high, there were some bright spots. Since taking the US late-night scene by storm with The Late Late Show in early 2015, James Corden's star has steadily continued to rise. He combines his British charm and stellar humor each night on his show and is finally becoming a household name. While we loved James back in his Gavin & Stacey days, we also couldn't be more excited for everyone to know who he is.
In 2016, James really killed it with his Carpool Karaoke sessions, something he actually dreamed up years ago back in the UK. Some of the biggest names in Hollywood hopped in the car with him, which in turn gave us some of the most LOL-worthy moments of the year. From his singing skills to his overall personality — which he put on display at this year's Tony Awards — take a look at these seven James moments that made 2016 worth it.
01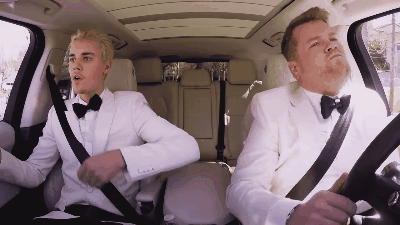 When he brought Justin Bieber back for more Carpool Karaoke
It's clear who James's favorite Carpool Karaoke copilot is — Justin has now made three appearances. In a post-Grammys ride, the two wore matching outfits and compared their swag bags from the award show. Did we mention they also launched into a spectacular rendition of "Uptown Funk"?
02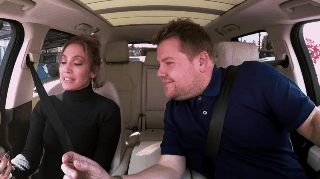 When he texted Leonardo DiCaprio from J Lo's phone
During Jennifer Lopez's Carpool Karaoke, James thought it would be funny to text Leo, saying, "Hey baby, I'm kinda feeling like I need to cut loose. Any suggestions? Let me know. J Lo (you know, from the block)." The best part, though, was when Leo answered, "You mean tonight, boo boo? Club-wise?"
03
His meaningful messages at the Tonys
James opened the Tony Awards with a huge number featuring songs from many musicals we all know and love, and not only did he nail it, but his message behind it also encouraged kids who dream of being on stage. He then emotionally addressed the Pulse nightclub shooting in Orlando, saying, "On behalf of the whole theater community and every person in this room, our hearts go out to all of those affected by this atrocity. All we can say is you are not on your own right now. Your tragedy is our tragedy. Theater is a place where every race, creed, sexuality, and gender is equal, is embraced, and is loved. Hate will never win."
04 When he shared who would be in his boy band
As part of Vogue's 73 Questions video, James was asked what his boy band would be called and who would be in it. Spoiler alert: it's the four remaining members of O-Town.
05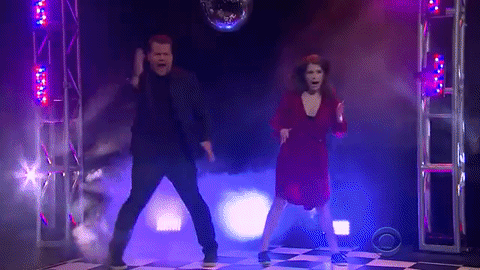 His very relatable love story with Anna Kendrick
When Anna dropped by the show over the Summer, the two told an entire love story in under five minutes through song, including a bit of The Weeknd's "Can't Feel My Face," where James almost made Anna break character and burst out laughing.
06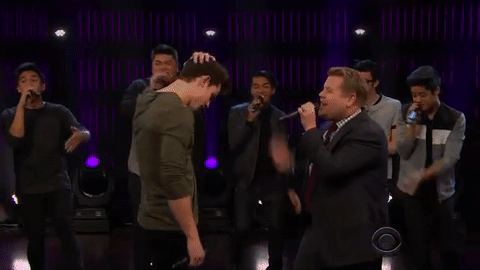 When he busted out Kris Kross at Shawn Mendes
Yes, the whole riff-off was well and good, but after telling Shawn that '90s music was better, he then tore into "Jump," nailing every last bit of the fast lyrics. Shawn fired back with Sia, and while it was alright, it was really no match for James's blast from the past.
07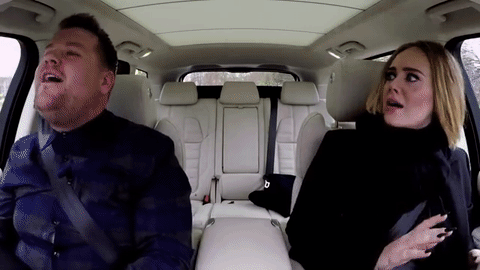 Literally every part of Adele's Carpool Karaoke
Adele's Carpool Karaoke was perfection from beginning to end, but the highlight was when James harmonized with her on "Hello" and blew her away. (A close second is the two of them spitting lyrics to "Wannabe" by the Spice Girls.)