As If We Needed More Reasons to Love Jason Momoa, Here He Is Being Adorable With Fans
Some celebrities are just so good with their fans, giving us all hope that when we have our moment with our fave, it'll be life-changing. Jason Momoa is one of those celebrities who is just so down with making his fans happy. Call him Aquaman or call him Khal Drogo (we just call him hot as hell), any way you look at him, he's known for being great at photo ops with fans.
We pulled together a few of our favorite of his red carpet and event fan photos so you can see just how chill he is whenever people want to meet him. Now if you'll excuse us, we're going to go prepare for the selfie we'll be asking for the next time he's in town.
01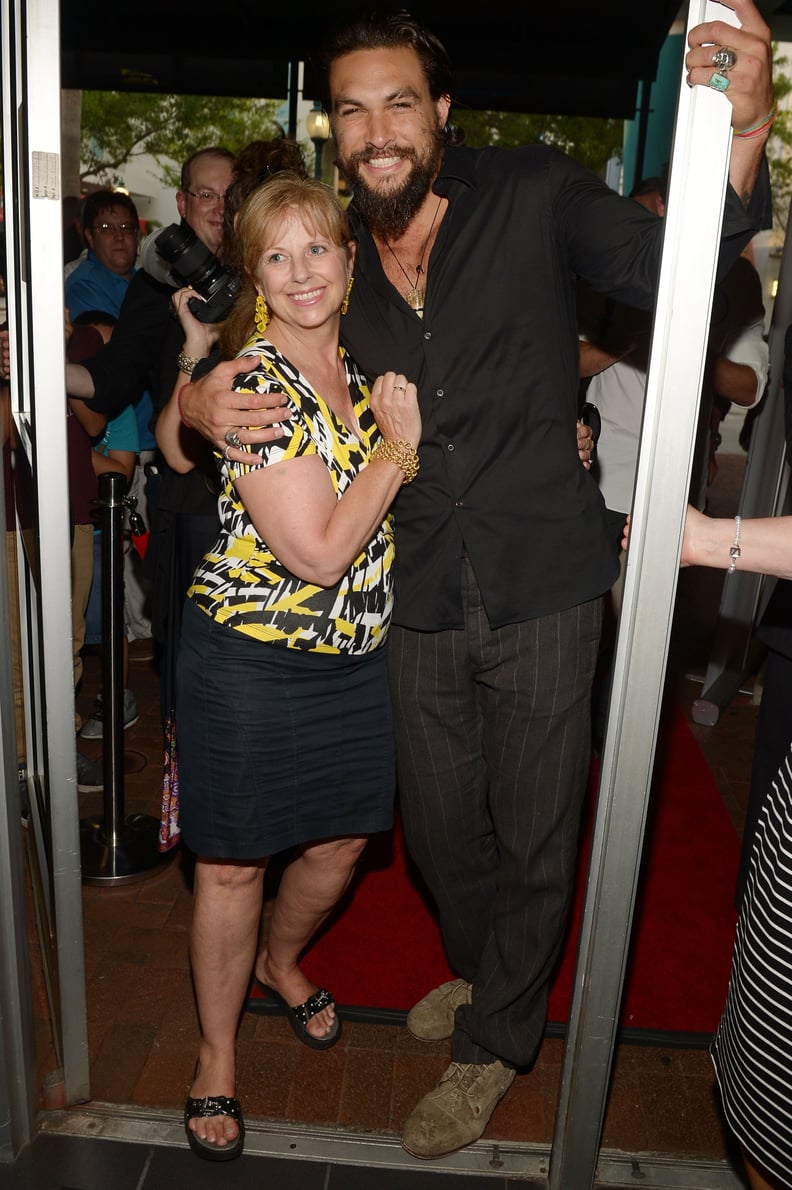 When He Had All the Time in the World For This Woman
02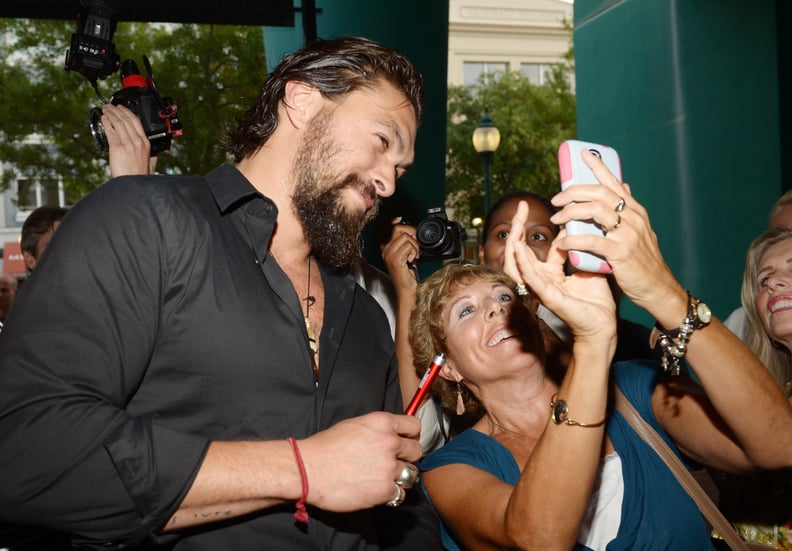 When He Patiently Waited For This Fan to Figure Out Her Phone
03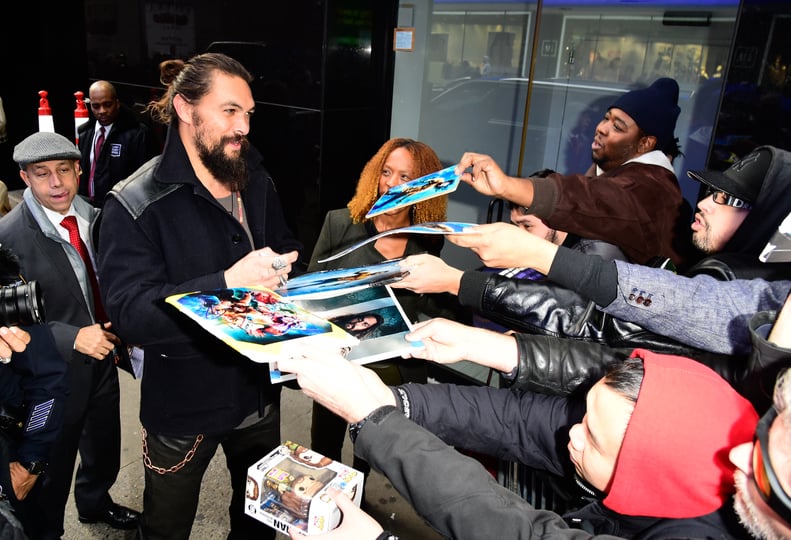 When He Signed Every Last Thing Shoved in His Face
04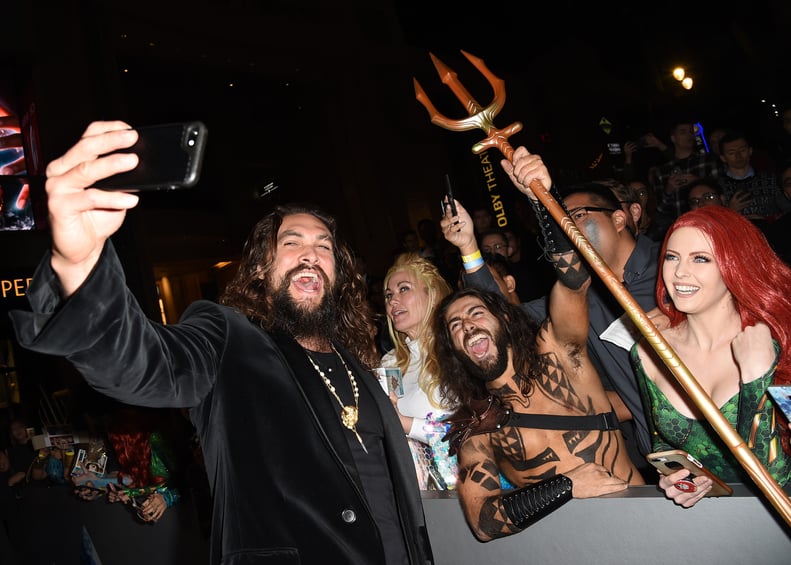 When He Took His Own Selfies With Fans
05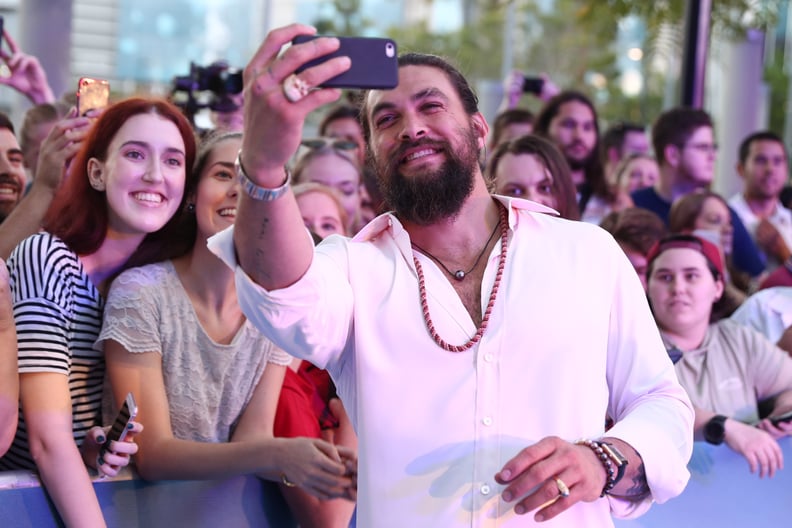 He's Really Good at Being the Selfie-Taker
06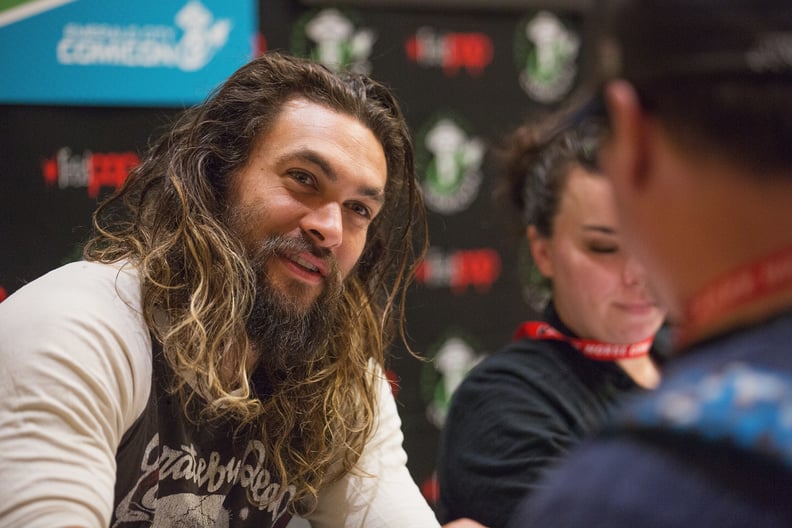 When He Gazed Longingly Into This Fan's Eyes
07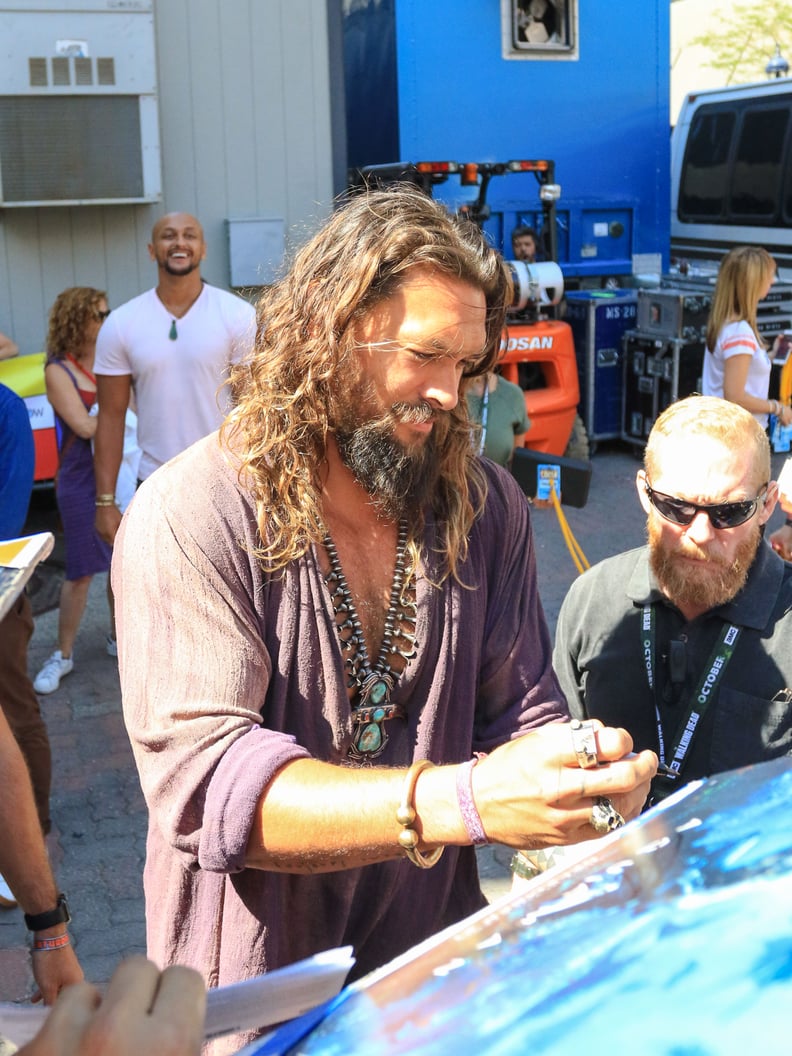 When He Made Time For Fans Who Waited to Meet Him
08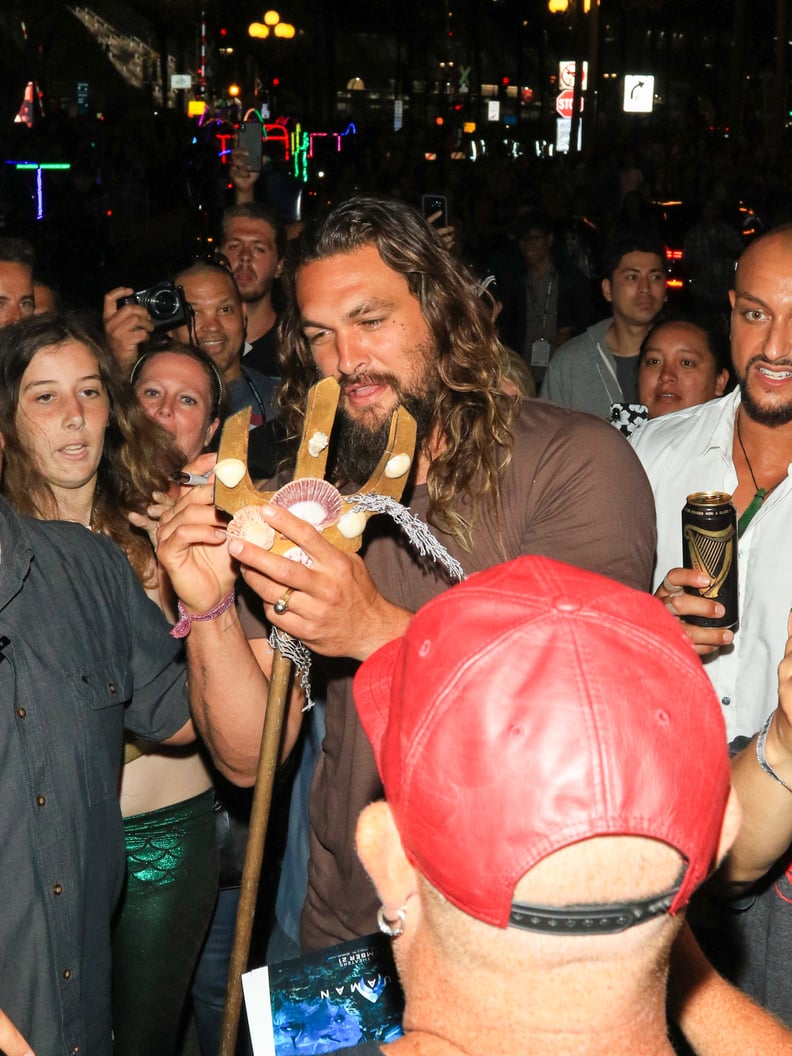 When He Happily Took Gifts Fans Made For Him
09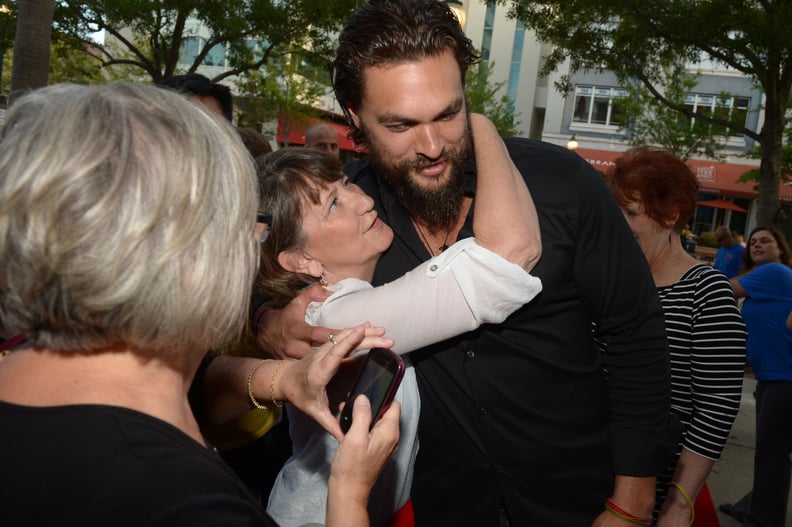 When He Didn't Even Mind Being Manhandled
10
And When He Even Agreed to This Very Not-Posed-at-All Photo For a Fan