Jennifer Lawrence Reveals Name of Her, Cooke Maroney's Baby
Jennifer Lawrence Reveals the Inspiration Behind Her and Cooke Maroney's Son's Name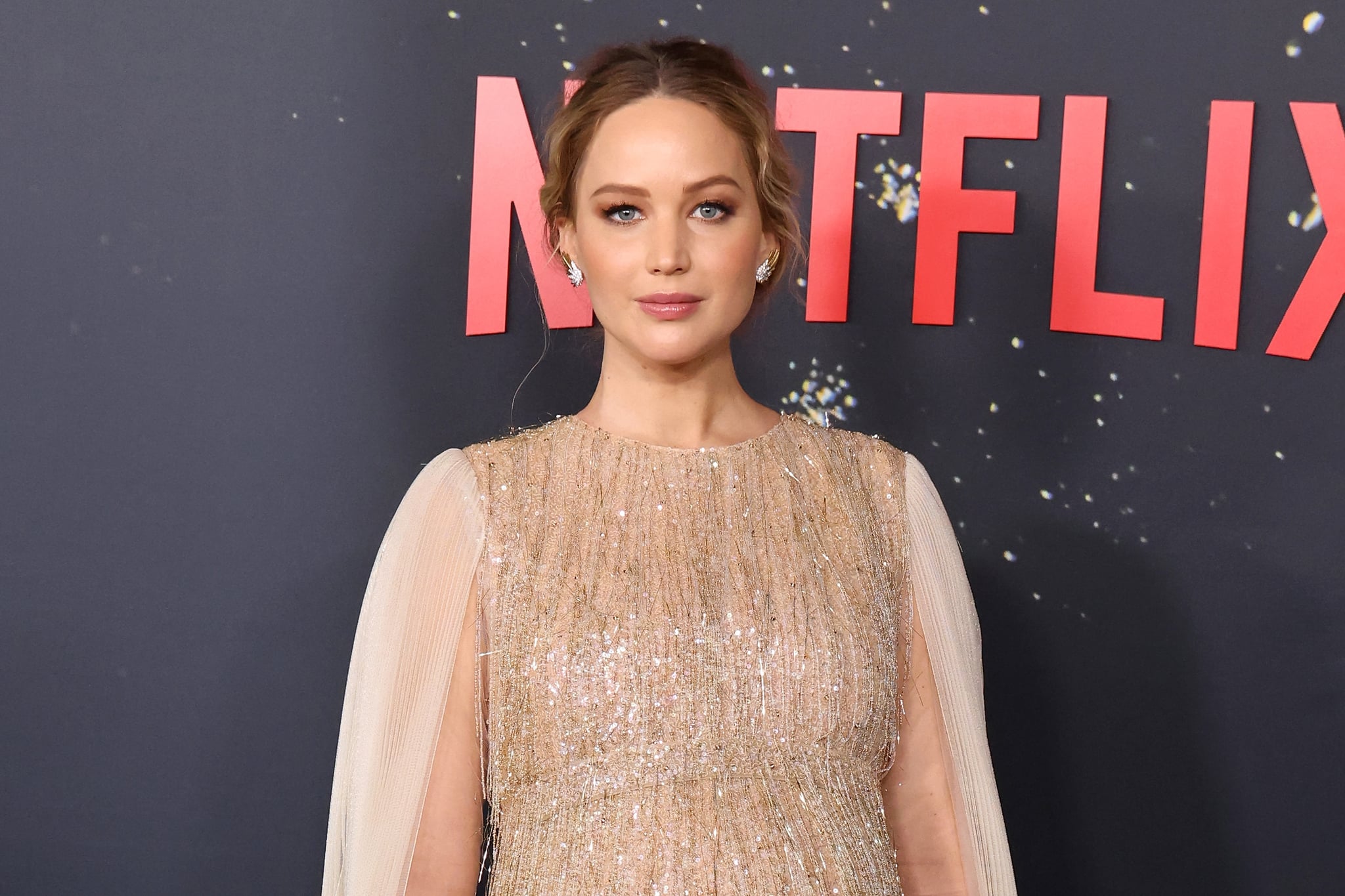 Image Source: Getty / Taylor Hill
Jennifer Lawrence and Cooke Maroney are parents! On April 20, People confirmed that the "Don't Look Up" star and the art-gallery director had welcomed their first child together.
While no other details were revealed at the time, Ellen DeGeneres let it slip that Lawrence and Maroney had welcomed a baby boy. During the May 23 episode of her show, DeGeneres called Lawrence, who just so happens to be her neighbor and who lives in the talk-show host's old house. "So now, I live next door to you, and I'm looking at you living in my house — with a brand-new baby — when I started this show 20 years ago," the comedian said. "And by the way, I do hear you sometimes talking to him, and it's really cute."
In her October cover story with Vogue, Lawrence confirmed the sex of her and Maroney's baby, who is, indeed, a boy, and revealed his name is Cy. According to the outlet, the actor shared that the couple's baby boy is named after postwar American painter Cy Twombly, who's one of Maroney's favorite artists.
"The morning after I gave birth, I felt like my whole life had started over."
During the interview, Lawrence also got candid about her parenting journey thus far. "It's so scary to talk about motherhood. Only because it's so different for everybody," she told Vogue. "If I say, 'It was amazing from the start,' some people will think, 'It wasn't amazing for me at first,' and feel bad. Fortunately I have so many girlfriends who were honest. Who were like, 'It's scary. You might not connect right away. You might not fall in love right away.' So I felt so prepared to be forgiving."
"The morning after I gave birth, I felt like my whole life had started over," she continued. "Like, 'Now is day one of my life.' I just stared. I was just so in love. I also fell in love with all babies everywhere. Newborns are just so amazing. They're these pink, swollen, fragile little survivors. Now I love all babies. Now I hear a baby crying in a restaurant and I'm like, 'Awwww, preciousssss.'"
Lawrence and her husband started dating in 2018 and tied the knot in Rhode Island in October the following year. After confirming the pregnancy news in September 2021 and stepping back into the spotlight after a years-long hiatus, Lawrence made the press rounds for her Netflix film "Don't Look Up." In a November 2021 interview with Vanity Fair, she opened about her plans to keep her baby out of the public eye.
"Every instinct in my body wants to protect their privacy for the rest of their lives as much as I can," Lawrence said. "I don't want anyone to feel welcome into their existence. And I feel like that just starts with not including them in this part of my work." She added that she's "grateful and excited" about becoming a mother.