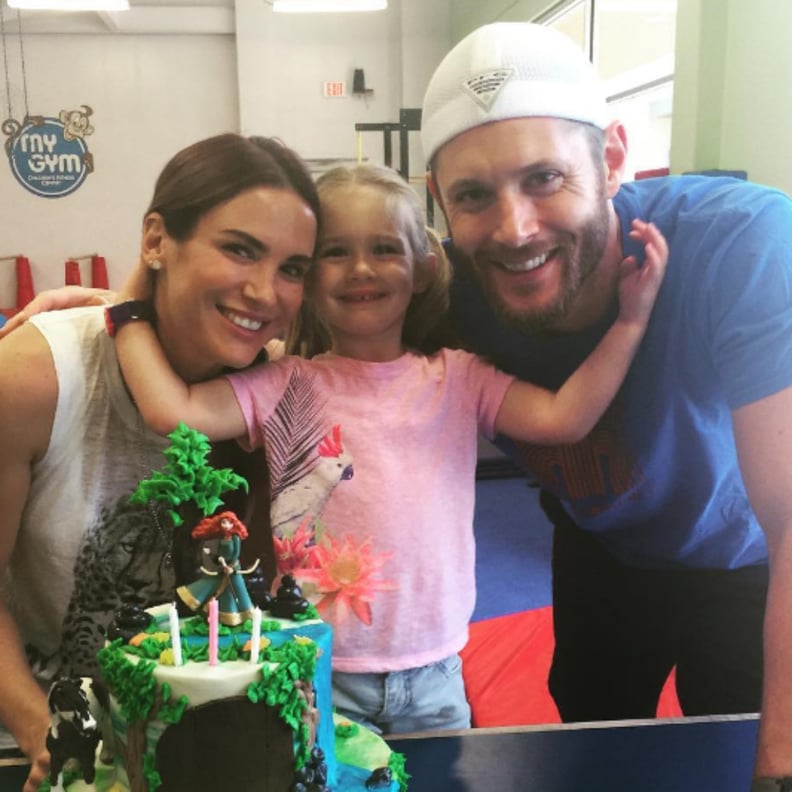 The only thing Jensen Ackles might take more seriously than his work on Supernatural is his real-life role as a loving husband and father. It's been three years since his wife, Danneel Harris, gave birth to their daughter, Justice Jay Ackles, in June 2013. Although the couple doesn't post a lot on social media, the moments they do share pack in a lot of cuteness.
We've seen even more photos of little Justice after Jensen's adorable Instagram debut in August 2015. Danneel followed suit, posting a supercute picture of a shirtless Jensen smiling and holding Justice during a pool day. Read on to see the family's sweet pictures, and then take a look at Jensen and Danneel's love story.
01
Jensen indulged his daughter with a little dress-up.
02
The full family (dogs and all) posed for a precious photo.
03
Jensen showed his daughter some love by giving her a cute kiss.
04
Jensen celebrated Mother's Day by posting this cute collage of his two best girls.
05
The proud father shared this precious snap of his daughter after she successfully completed an Easter egg hunt over the weekend.
06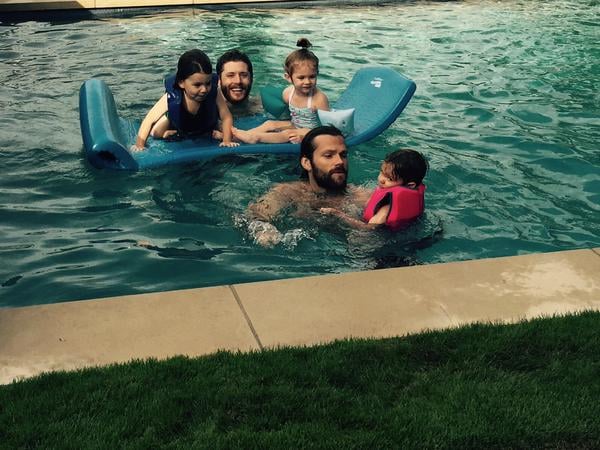 Jensen shared this snap of his family pool day with Jared Padalecki on Father's Day 2015. "#HappyFathersDay to all the great men out there. Including my boy @jarpad #SPNfamily," he wrote.
07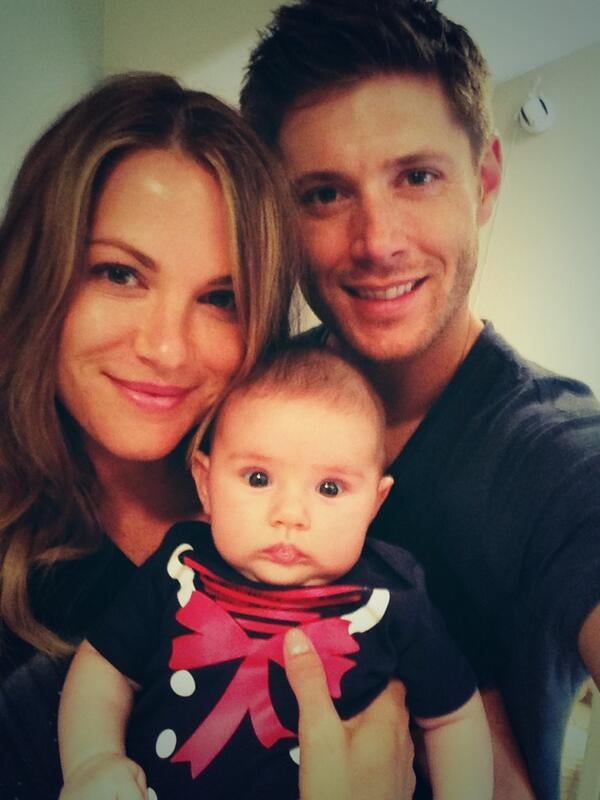 The trio got together for a smiley selfie.
08
"#Love merry christmas y'all," Jensen wrote about this holiday picture.
09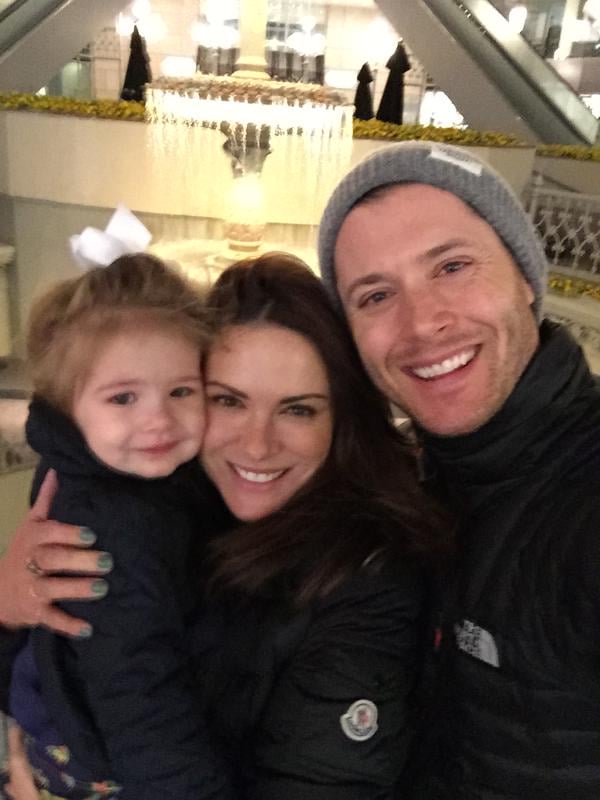 Jensen had a "good day with my girls" on his birthday in 2015.
10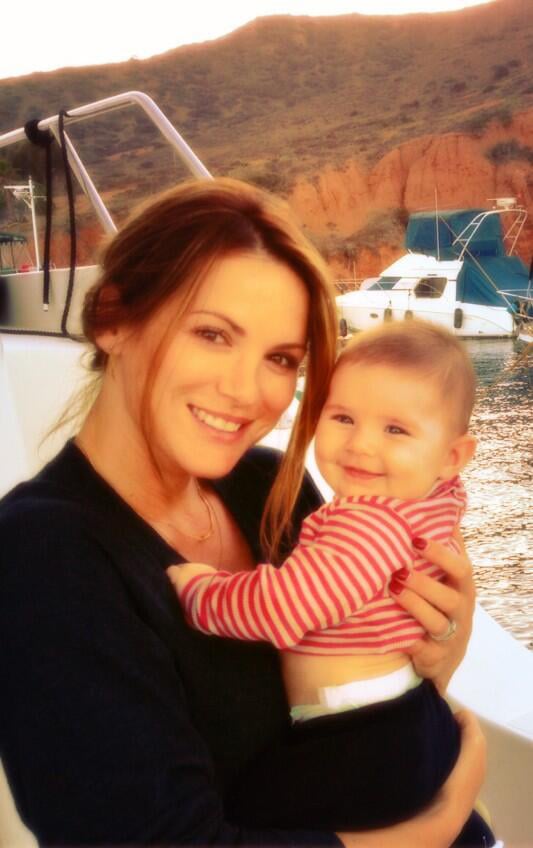 Danneel and Justice took a boat ride together.
11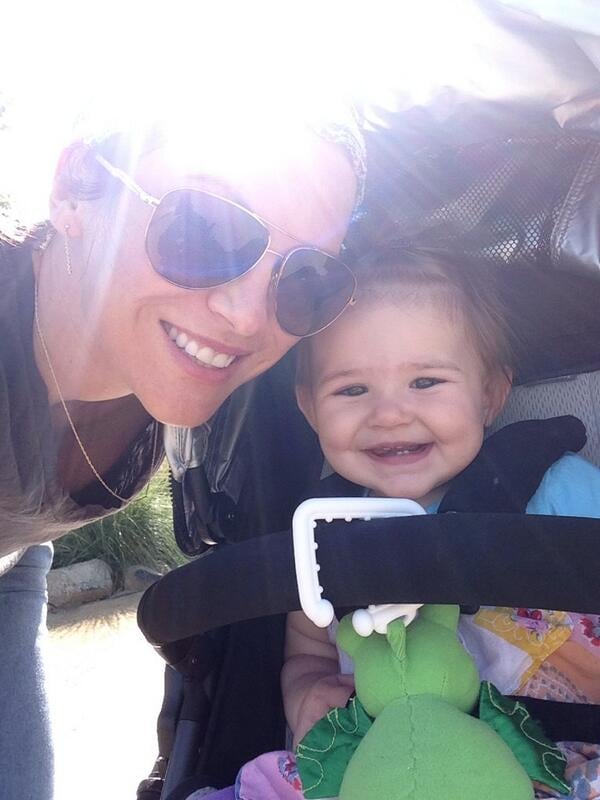 The mom and daughter got some fresh air and giggles on a sunny day.
12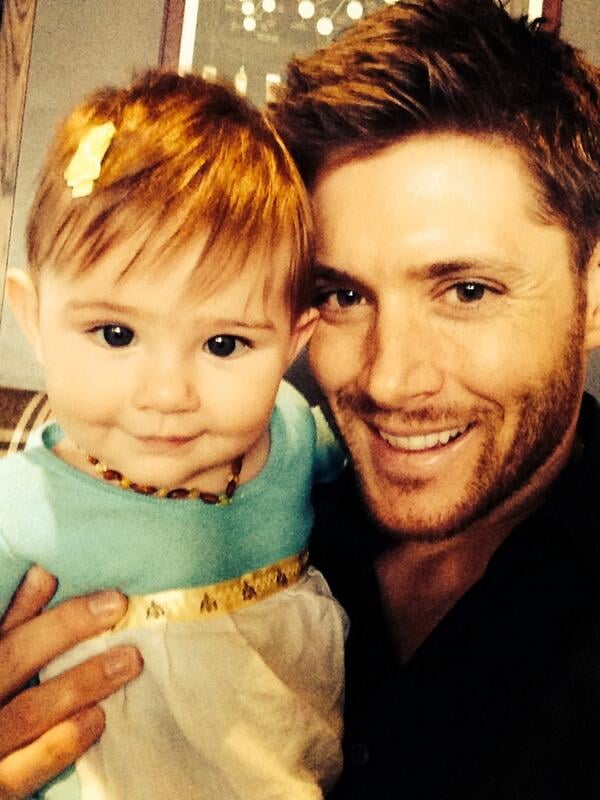 With this picture, Jensen and Danneel showed just how fast their daughter is growing up.
13 Jensen made his Instagram debut in the cutest way: he shared a sweet moment with Justice.
14
Jensen went shirtless for a smiley day with Justice and Danneel.
15
The three celebrated Justice's birthday with a Brave-themed cake.