Are Kendall Jenner and Bad Bunny Dating?
Kendall Jenner and Bad Bunny Spotted Cozied Up at Coachella in New Photos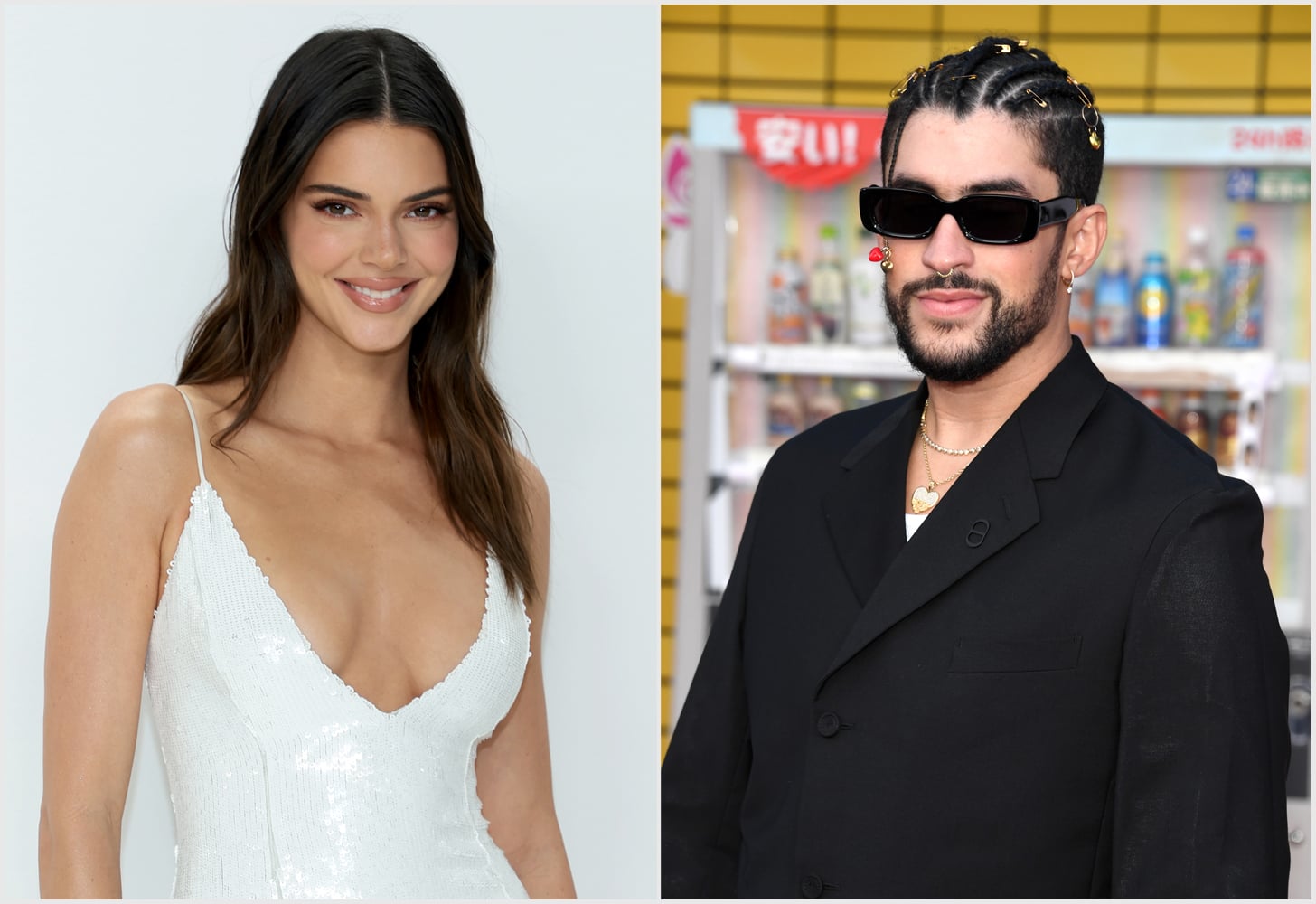 Kendall Jenner and Bad Bunny continue to fuel rampant dating rumors with their many outings together — this time, with some more reported PDA. Per new photos published by Cosmopolitan, the pair were photographed looking pretty cozy on April 16 while attending weekend one of Coachella 2023. The snaps come shortly after the outlet also noted that fans may have spotted Jenner in the global pop star's Instagram Story that same day.
Just recently, Bad Bunny and Jenner were photographed riding a horse together at the Hidden Hills Equestrian Center in Los Angeles on April 2. The images, published by TMZ, show the model taking a selfie of the pair together atop a horse. Bad Bunny then rode the animal solo as Jenner looked on.
That outing followed after Us Weekly reported that an eyewitness claimed to have seen the pair "openly kissing" at Los Angeles hotspot Sushi Fumi on March 29. According to the insider, the two were "being very affectionate" as they enjoyed their dinner.
Back on March 7, E! News reported that Bad Bunny and Jenner were joined by friends, including the latter's sister Kylie, for dinner at another LA hotspot, Sushi Park. In photos obtained by the outlet, the two stars can be seen embracing one another at the night's end as Jenner hops in her car.
The pictures surfaced just a few weeks after TMZ reported on Feb. 19 that Jenner and Bad Bunny were allegedly seen making out, though a source later told People that the model only "recently started hanging out" with the musician and is keeping things light. "She likes him and is having fun," the insider added at the time. "He is different from guys that she dated in the past. He is very charming."
On Feb. 20, another source then told Entertainment Tonight that "Kendall and Bad Bunny are attracted to each other and definitely have a flirty vibe." They added, "It is still new, but they're enjoying each other's company and like each other. They have mutual friends and had dinner with Hailey, Justin, and friends at Wally's in Beverly Hills on Saturday night. It's been fun for both of them so far."
At the time, reps for Jenner and Bad Bunny did not respond to POPSUGAR's requests for comment, but according to People's source, the rumored pair were "introduced by friends" after Bad Bunny "moved to LA a few weeks ago and bought a house."
Though further details about the nature of Jenner and Bad Bunny's relationship are still unknown, speculation about the two being romantically involved began after celebrity gossip account DeuxMoi posted an anonymous tip in February that hinted at them being seen kissing in a Los Angeles nightclub, per ET. Shortly after, TMZ released pictures of Jenner and Bad Bunny leaving their dinner date with the Biebers and friends separately.
Jenner was previously linked to NBA player Devin Booker, whom she dated on and off from 2020 until October 2022. Meanwhile, Bad Bunny was last reported to be in a relationship with Gabriela Berlingeri, whom he met in 2017, though it's unclear if or when the two broke up. Berlingeri appeared on a song on Bad Bunny's Grammy-winning "Un Verano Sin Ti" album, released in May 2022, but not much else is known about the status of that pair's relationship.