5 Celebrities Speaking Out About Kendall and Kylie's Ill-Conceived T-Shirt Collection
Kendall and Kylie Jenner found themselves in hot water last week after releasing a collection of "vintage" t-shirts featuring their photos and logos superimposed over the faces of musical icons like Notorious B.I.G., Tupac Shakur, and Ozzy Osbourne and legendary bands like The Doors and Pink Floyd.
The shirts, which originally retailed for $125, were removed from the sisters' website and officially discontinued on Thursday after receiving backlash from not only the public — who once again accused the girls of cultural appropriation and copyright infringement — but also those affiliated with the celebrities whose likenesses were used, including Biggie's mother, Voletta Wallace.
Even though both girls issued apologies via social media, the controversy is just the latest in a growing line of ill-conceived business decisions by the Kardashian-Jenner sisters this year. Read on to see who has responded angrily to Kendall and Kylie's collection so far.
01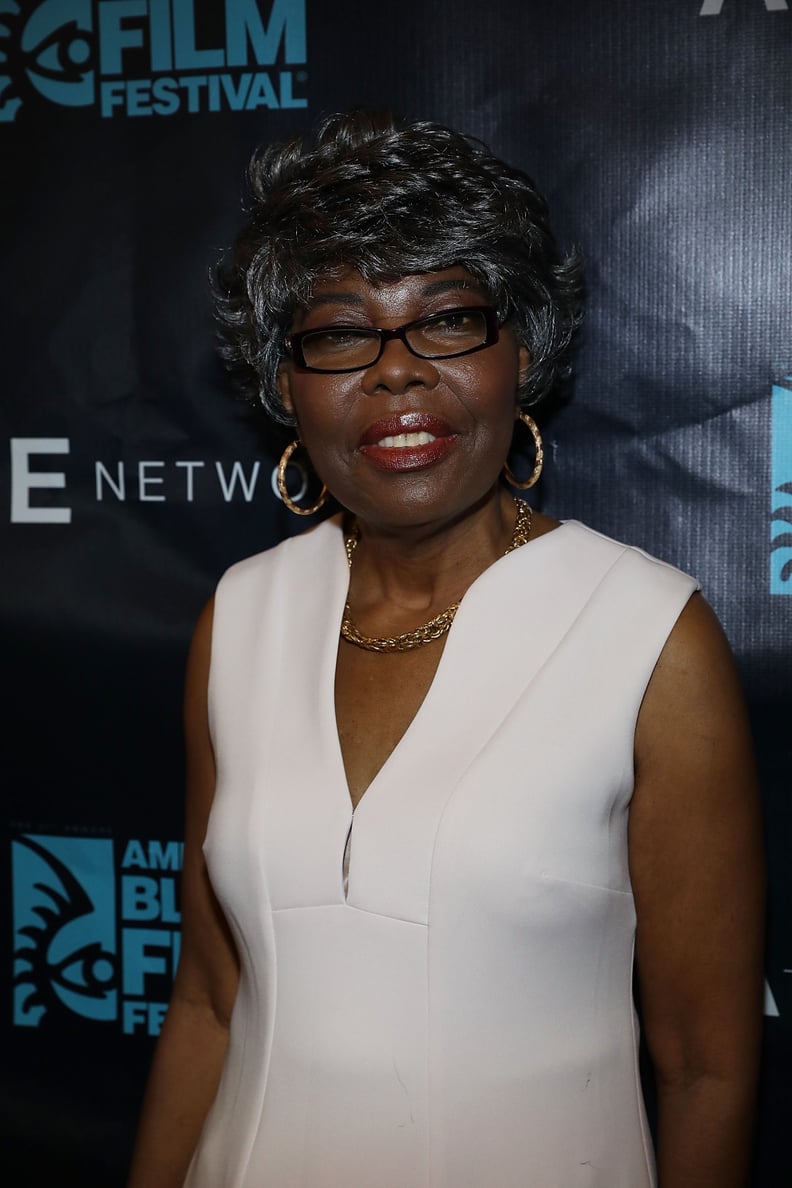 Voletta Wallace
The mother of late rapper Notorious B.I.G., Voletta, took to Instagram to express her anger about the shirts, a few of which featured her son's face. "This product has no affiliation to the Notorious BIG estate. The estate was never contacted about using the likeness of Biggie," her photo read.
She also wrote: "I am not sure who told @kyliejenner and @kendalljenner that they had the right to do this. The disrespect of these girls to not even reach out to me or anyone connected to the estate baffles me. I have no idea why they feel they can exploit the deaths of 2pac and my Son Christopher to sell a t-shirt. This is disrespectful, disgusting, and exploitation at its worst!!!"
02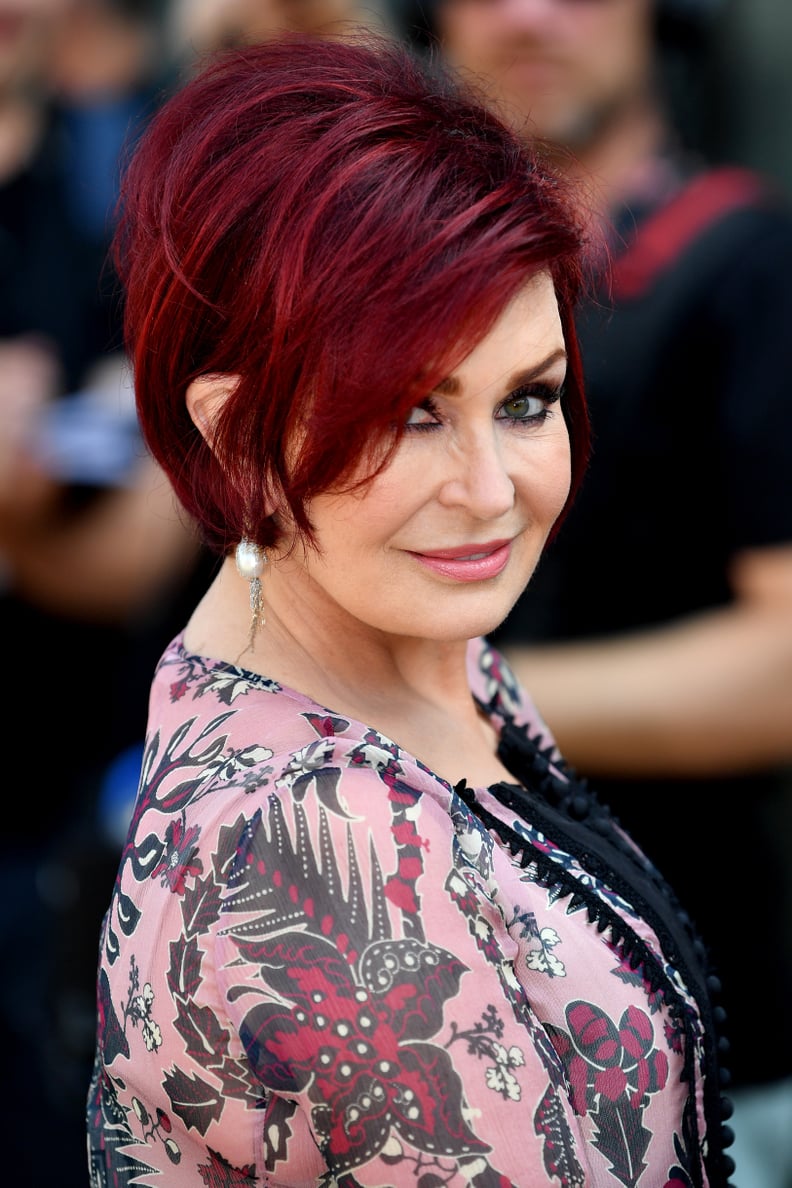 Sharon Osbourne
Sharon responded by tweeting out a photo of a shirt with her husband Ozzy's face on it, writing, "Girls, you haven't earned the right to put your face with musical icons. Stick to what you know . . . lip gloss."
03
Suge J. Knight
The son of Death Row Records founder Suge Knight shared Voletta Wallace's Instagram photo on his account with his own impassioned message that called out Kylie's ex-boyfriend, rapper Tyga. "It's bad business and highly disrespectful. These are the same people who wear braids and call it a new style but then call a black girl with the same style ratchet. Who also needs to be checked is @tyga for stealing the Death Row logo and putting it on his last kings clothing line. There's your warning."
04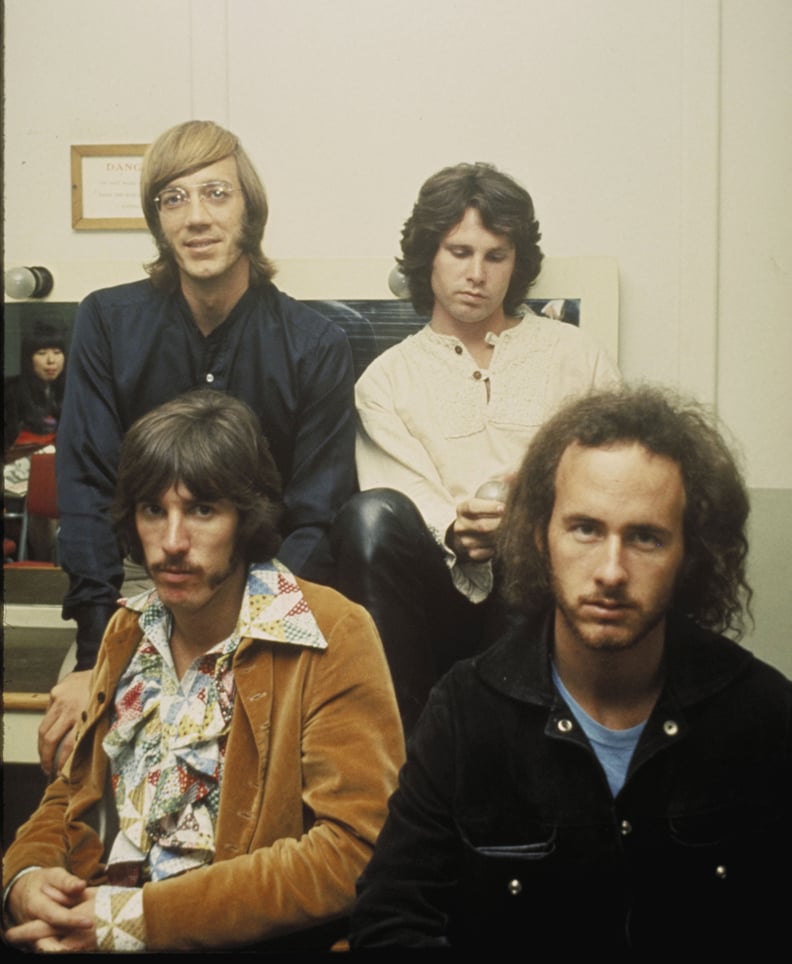 The Doors
Rolling Stone reported the Doors's estate issued a cease-and-desist letter to Kendall and Kylie over the shirts; Jeff Jampol, manager of The Doors and the Jim Morrison estate, gave a scathing statement to the outlet: "This is a case of people who fashion themselves as celebrities who are famous for being well-known but don't actually do anything trying to utilize and steal and capitalize on the legacies of those who actually did do something and created amazing art and messages," adding, "It's ironic, at least, and criminal, at worst, both morally, ethically and artistically."
He went on to confirm that the band's surviving members had "zero contact" with the girls before the collection was released. "They're obviously attention-seeking missiles who crave celebrity and being well-known but don't actually do anything," he said. "It's the polar opposite of the artists that they're trampling all over. It's just spitting in the face and on top of art and message and soul and legacy."
05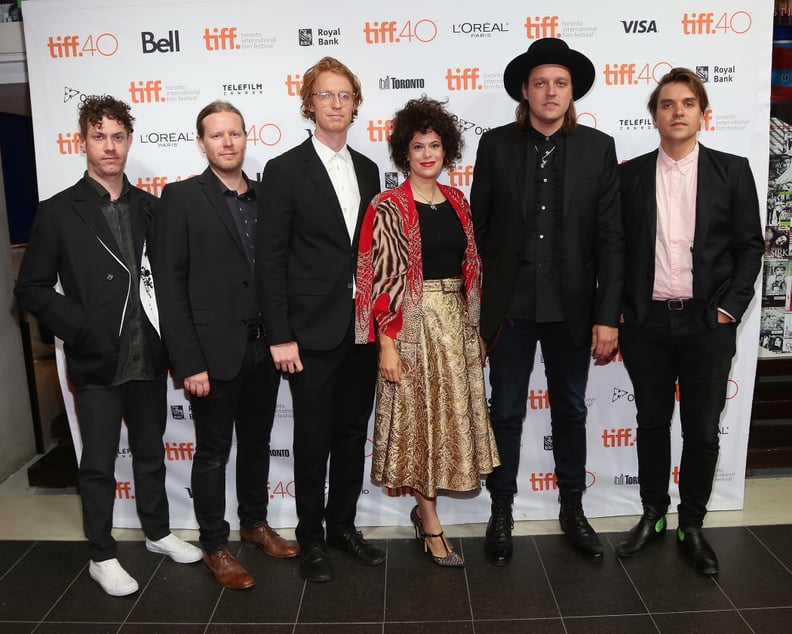 Arcade Fire
According to Twitter user @thomasjsmith__, the band is selling its own versions of Kendall and Kylie's shirts at its concerts. A photo reveals the band is donating all proceeds from the shirt — which features Kendall's face with a globe plastered on top — to Partners in Health, a global health organization that seeks to improve the health of poor and marginalized people.