Look Back at Kim Kardashian and Pete Davidson's 9-Month Romance in Photos
Kim Kardashian and Pete Davidson had people buzzing about their unexpected romance since they were first linked in October 2021. After nine months of dating, the two reportedly called it quits due to their busy schedules, but the times they did share together were pretty sweet. From their chill nights at home and romantic dinner dates to their trip to the Bahamas and red carpet debut, things heated up between the two pretty quick.
It's still unclear when Kardashian and Davidson officially began dating, but according to E! News, the two connected during the reality TV star's hosting stint on "Saturday Night Live" in October 2021. "They are really happy and seeing where it goes," a source told the outlet. Before "SNL," the two initially met at the 2021 Met Gala, which Kardashian clarified on the "Not Skinny but Not Fat" podcast in April.
Despite their public outings together, Kardashian and Davidson's romance was largely a mystery. Season one of "The Kardashians" didn't include any scenes of the two together, but the comedian will make an appearance in season two, per Hulu's trailer released on July 11.
Neither Kardashian nor Davidson has said too much about their romance publicly, but their photos pretty much speak for themselves. Ahead, take a look back at the way the former couple used to be before their split.
01
November 2021: Kim Kardashian Celebrating Pete Davidson's Birthday With Flavor Flav and Kris Jenner
02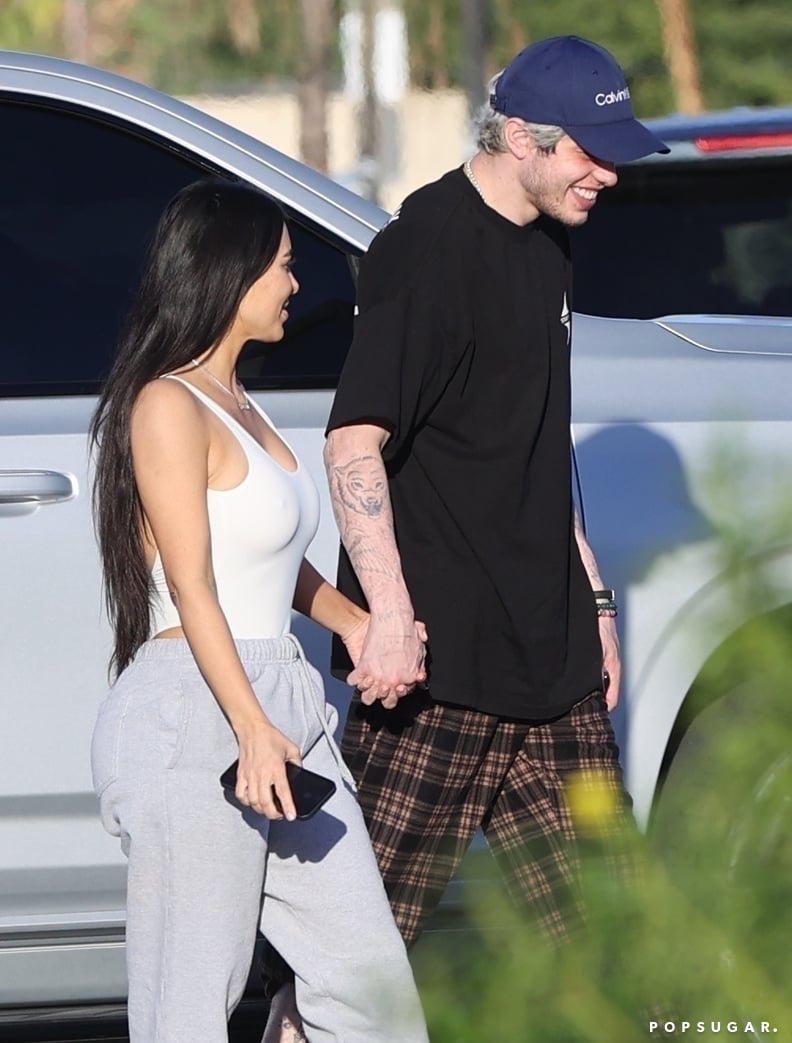 November 2021: Pete Davidson and Kim Kardashian Holding Hands in Palm Springs
03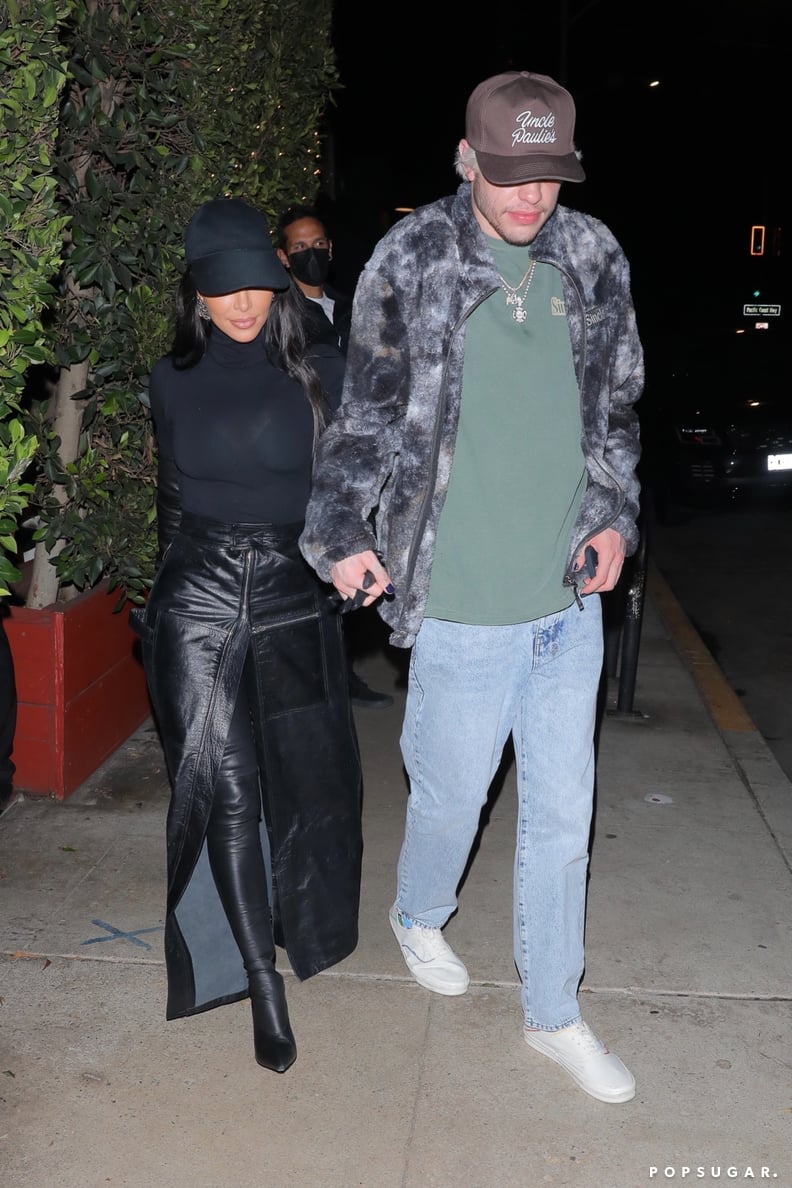 November 2021: Kim Kardashian and Pete Davidson on a Dinner Date in LA
04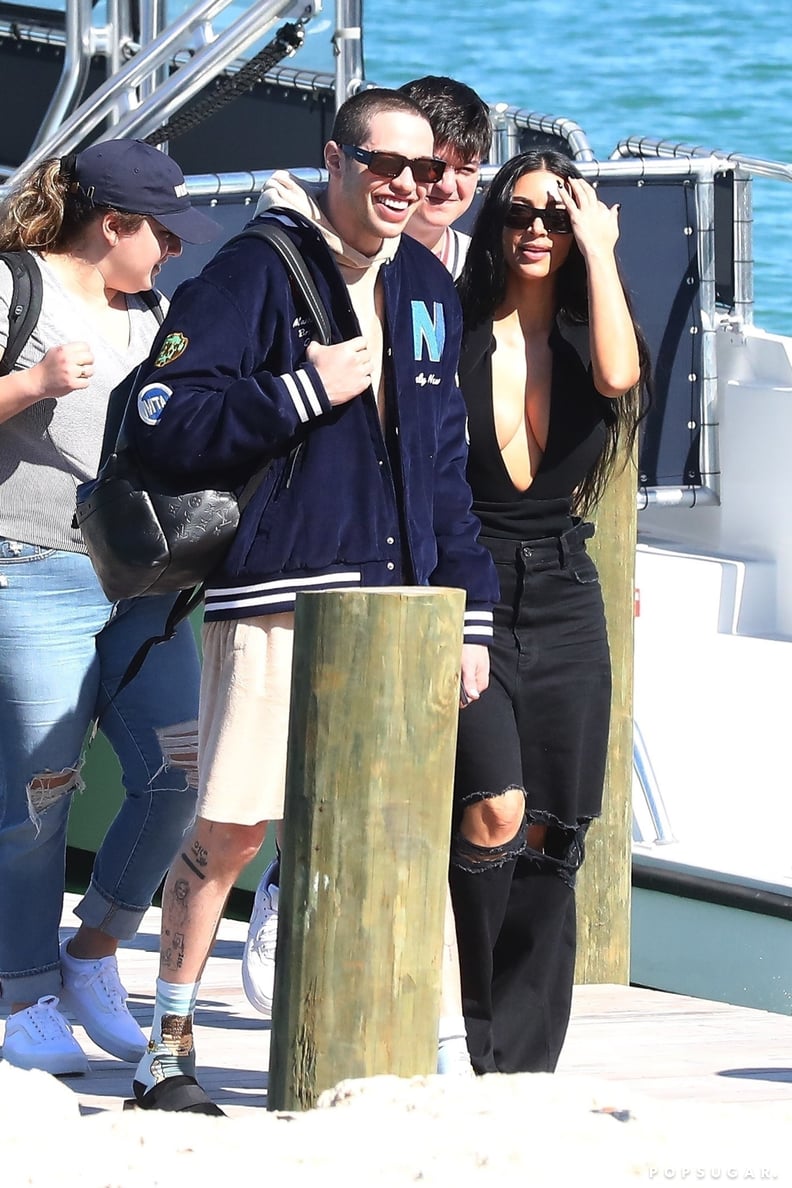 January 2022: Kim Kardashian and Pete Davidson Vacationing in the Bahamas
05
April 2022: Kim Kardashian and Pete Davidson at the "Kardashians" LA Premiere
07
April 2022: Kim Kardashian and Pete Davidson on a Dinner Date
08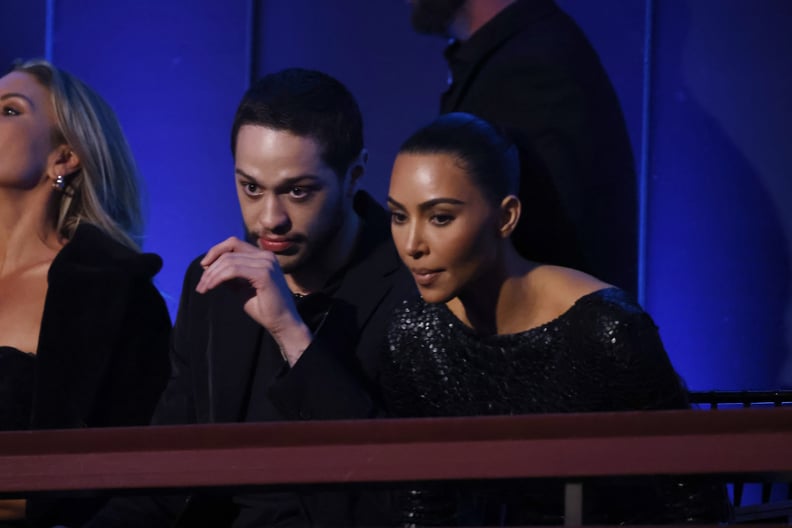 April 2022: Kim Kardashian and Pete Davidson at the Mark Twain Prize Ceremony
09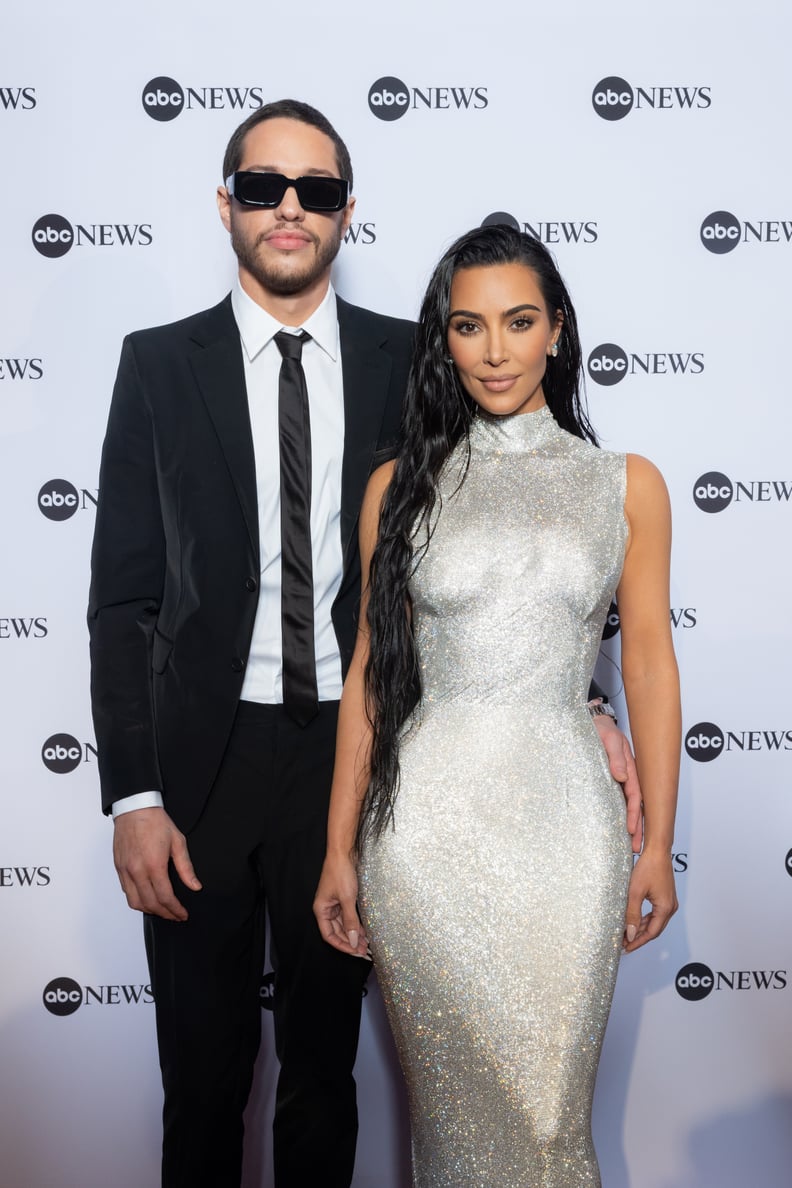 April 2022: Pete Davidson and Kim Kardashian at the White House Correspondents' Dinner
10
May 2022: Kim Kardashian and Pete Davidson Make Their Joint Met Gala Debut
11
May 2022: Kim Kardashian and Pete Davidson Out in London
12
June 2022: Kim Kardashian and Pete Davidson on a Tropical Vacation