Cole Sprouse and Lili Reinhart's Riverdale Costars Can't Help Trolling Their Instagram Pics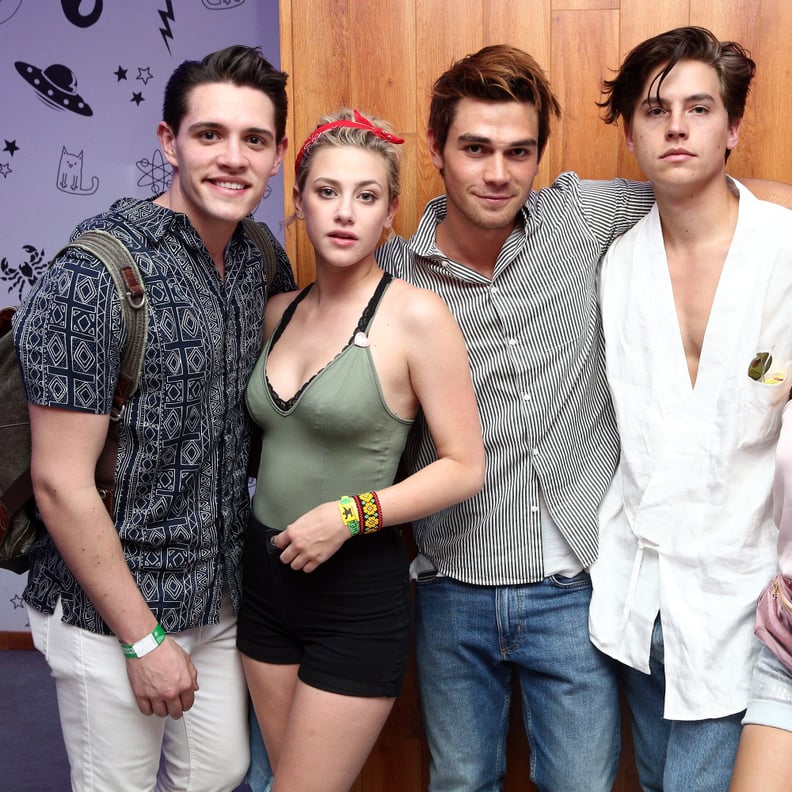 Nothing's safe from trolling when you're part of the Riverdale crew — not even relationships. Just a day after Cole Sprouse shared an intimate birthday post for Lili Reinhart, their costars KJ Apa and Casey Cott took it upon themselves to poke a little fun.
Cole's original post showed a topless Lili, looking stunning as always, which he captioned "Both the birthday and the gift. My little muse, happy birthday my love." Freakin' precious, right?
Well, KJ and Casey, ever the troublemakers, couldn't just leave this sweet and special moment in peace. No, naturally, they needed to try their hands at a spot-on re-creation. Casey shared a photo of KJ on Sept. 14, also topless, with the same caption. No harm in a little teasing, though! Lili and Cole both left comments on Casey's photo and weren't afraid to throw in a little roasting of their own. Wonder if they're plotting a way to get their costars back? We know of a few KJ snaps that are just prime for re-creating.
Casey and KJ's Re-Creation