The Complete and Utterly Wonderful History of Kristen Bell and Dax Shepard's Romance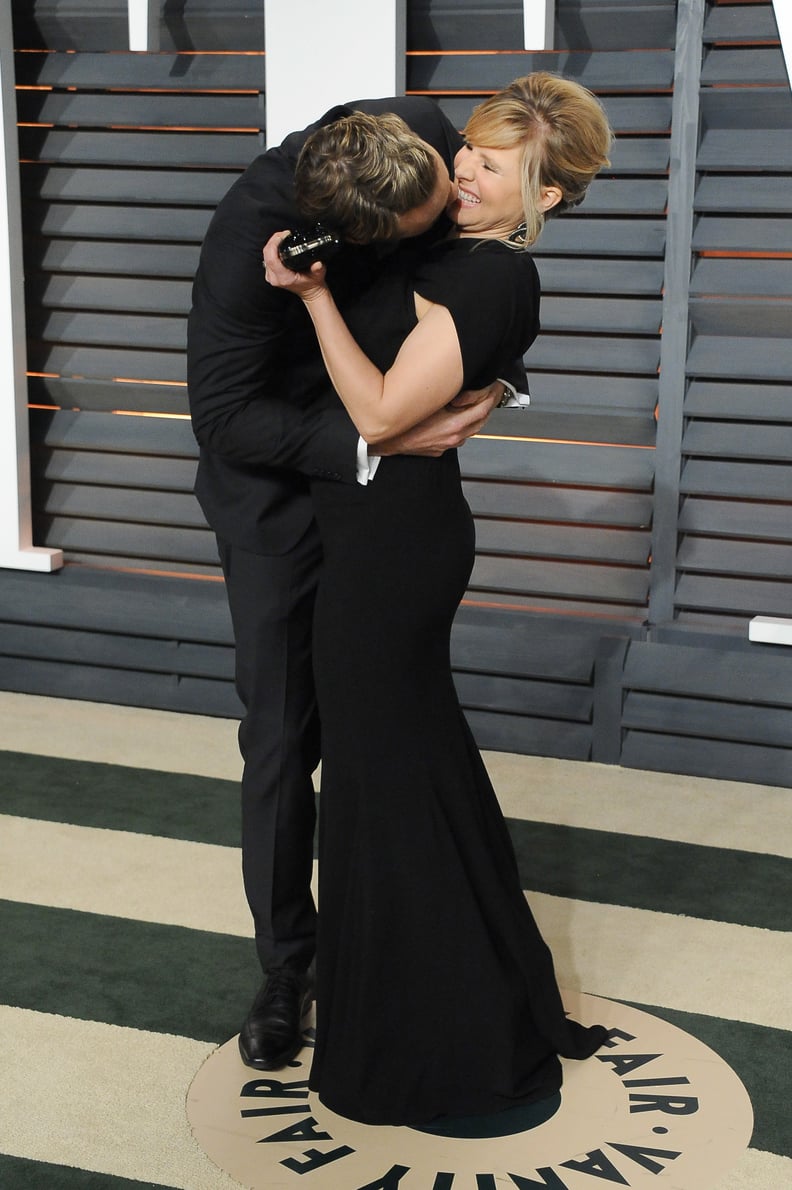 They Met and Began Dating in 2007
The pair first got together in 2007 after meeting at a birthday dinner. Kristen admitted that it was "not electric," and Dax went on to reveal that he was wary of her at first. "When I met her and her friends, I was suspicious of their unbridled happiness," he told Good Housekeeping magazine. "I thought, 'Something stinks here; they're in a cult.'" Two weeks after meeting, they ran into each other again while out with friends, and Kristen says "it was on" from that point.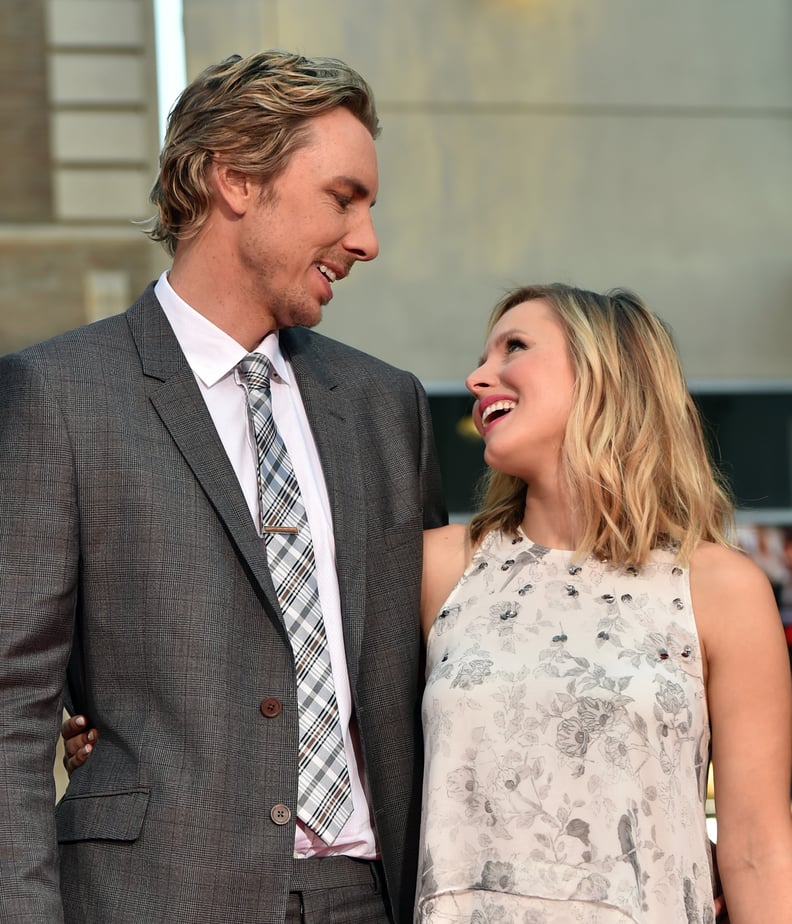 They're Complete Opposites
"He was a drug addict and he was wild, and I was very much a good girl who went to Catholic school," Kristen told Flare magazine about the two being completely wrong for each other on paper. Dax has also been open about his past struggles with sobriety, telling Playboy, "Kristen's a good girl. She grew up very Christian, went straight to college, did great in school and started work immediately. She's charitable and philanthropic and rescues dogs. So when we met, our backgrounds were opposites. All the things I'd done were terrifying to her, and she had a hard time believing I would ever be able to stay married and monogamous and a father and all those things. For the first year and a half we were together, that was what we battled over almost weekly."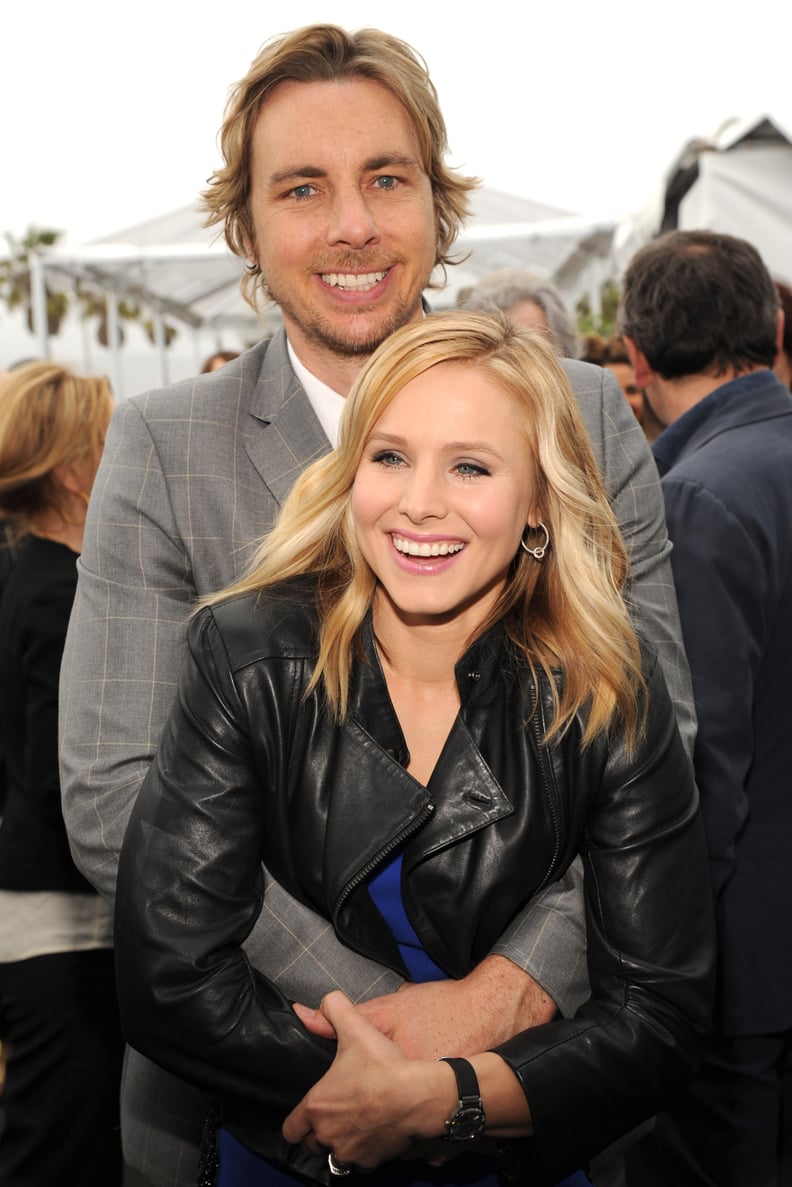 They Became Engaged in Late 2009
The pair confirmed the exciting news with a short and sweet statement from Kristen's rep. "Yes, they are engaged. Over the holidays," Marcel Pariseau told People in January 2010. When asked what makes their relationship successful, the actress, who was costarring with her man in When in Rome at the time, said, "Your partner should hear your most embarrassing insecurities, because once you say them out loud, you've created a safe zone," adding, "A snuggle party can fix anything — it's true."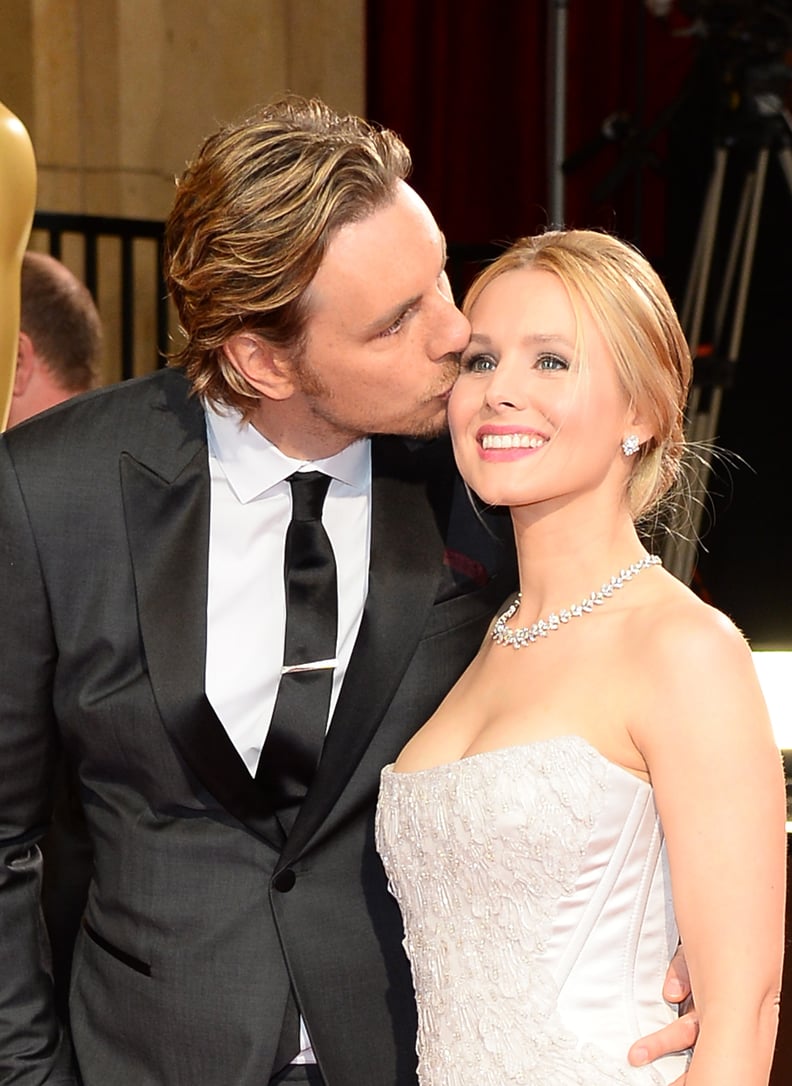 Kristen Reproposed to Dax on Twitter in June 2013
After getting engaged the first time around, Kristen and Dax decided not to get hitched until same-sex marriage was legal in California. And after the Defense of Marriage Act fell in June 2013, the actress took to Twitter to repropose to her fiancé. "@daxshepard1 will you marry me? Xo #marriageequality #loveislove," she wrote, to which he replied, "DOMA is dead. Prop 8 is dead. Now let's bring my big, gay marriage to @IMKristenBell to Life!!!!"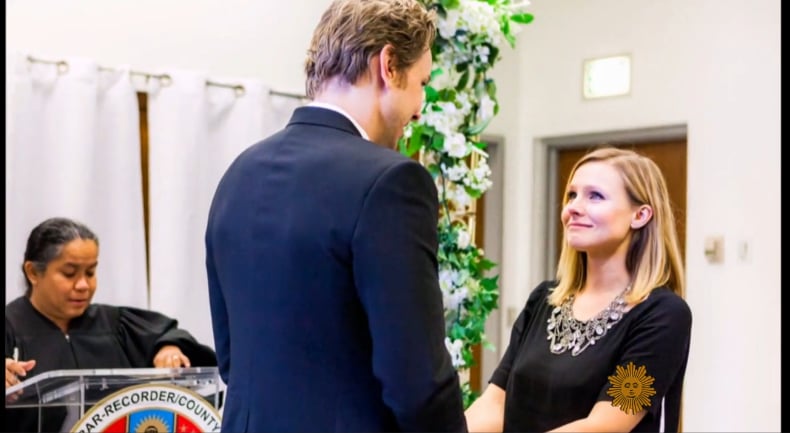 They Got Married in a Courthouse . . . and It Cost $142
In what has to be the best and cutest fact about their love story, the two tied the knot in an extremely low-key, casual ceremony at a Beverly Hills courthouse in October 2013. It was so relaxed that the entire thing only cost the couple $142, and that included the gas they put in their car to get there. "It was just Kristen and I at this lonely courthouse so they brought us this cake afterwards," Dax told Jimmy Kimmel. And during a recent interview with CBS's Sunday Morning, Kristen said their wedding day "is still one of the best days of my life."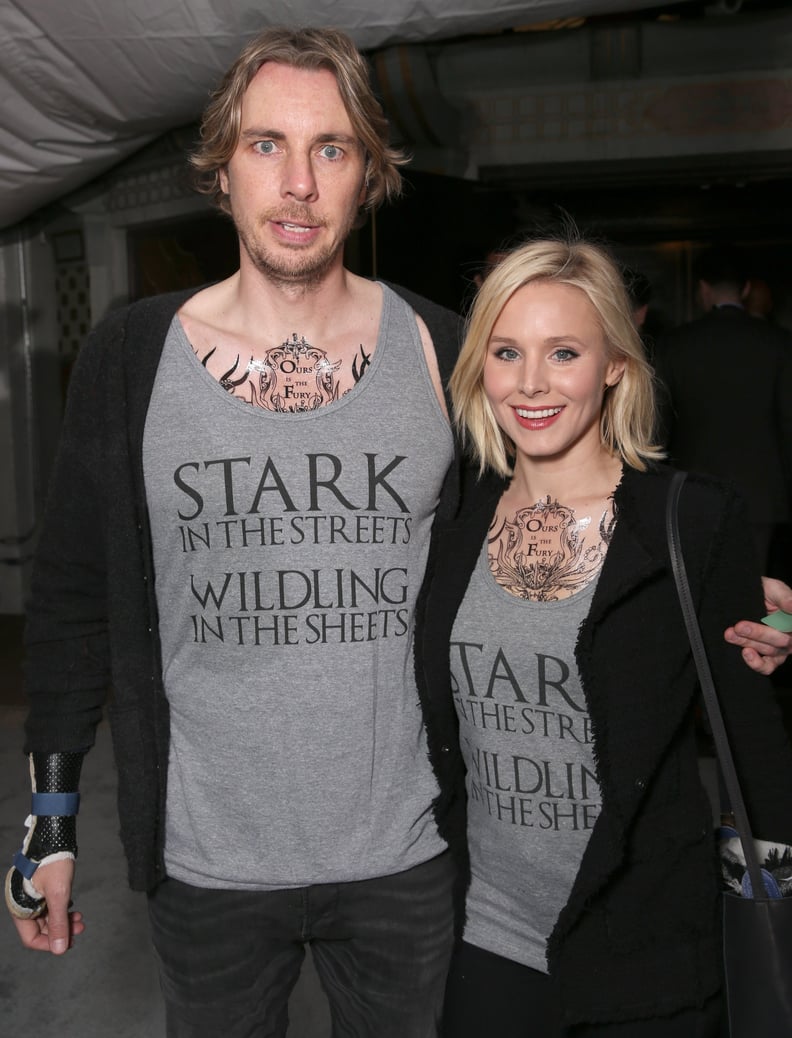 Dax Got a Tattoo of a Bell Instead of Wearing a Wedding Ring
Instead of wearing a wedding ring, the actor revealed that he went a less-traditional route: getting a tattoo! During an appearance on The Ellen DeGeneres Show, Dax said that he's never been a fan of wearing jewelry, and since Kristen conveniently has an object for a last name, he got a bell inked on his ring finger. "I felt obliged to warn all the men that I'm taken," he said. "I thought a tattoo would be fitting."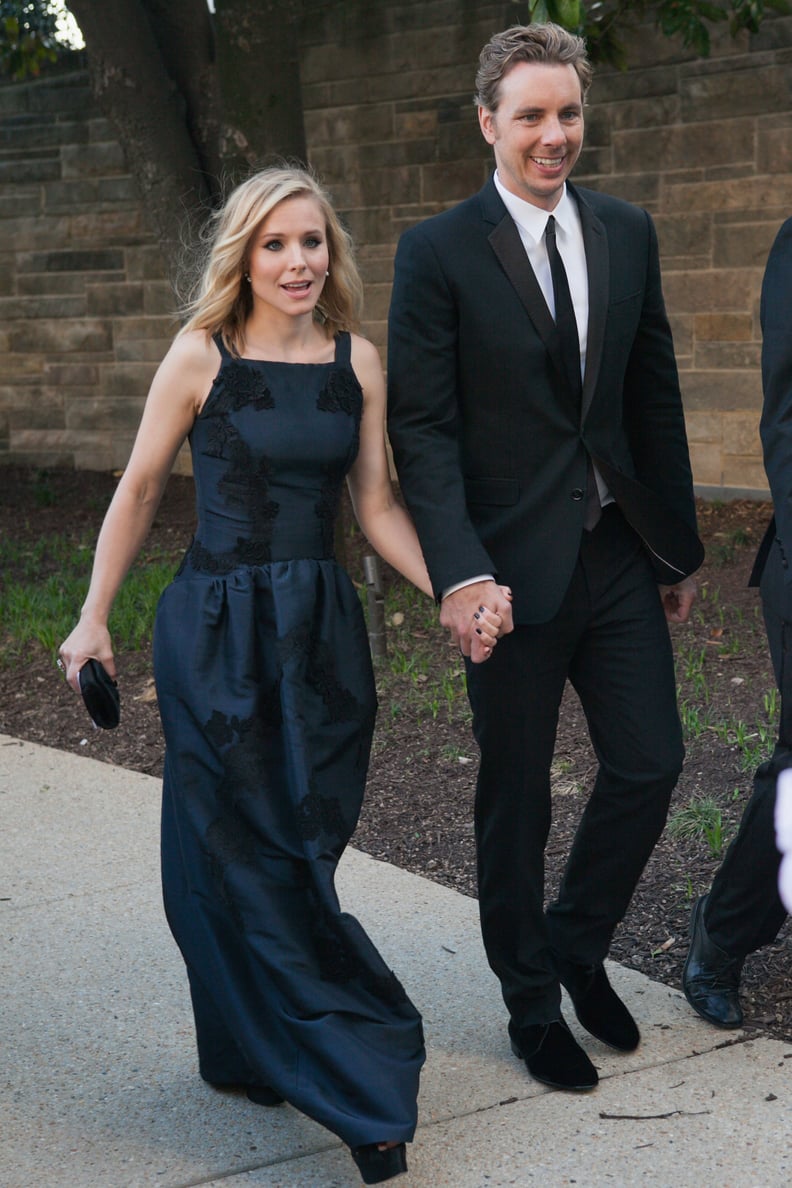 They Go to Therapy
While they have an amazing romance, Kristen has admitted that it's because they work at it . . . a lot. "In my previous relationship, we went to couples' therapy at the end, and that's often too late," she told Good Housekeeping magazine. "I used to have a temper. I loved slamming doors — I wanted a dramatic exit! But he, having worked through a variety of emotional issues to get sober, said, 'This isn't going to work. This isn't how I'm going to communicate for the rest of my life.' When someone doesn't fight back and goes, 'I don't want to do this,' that threat is real. It makes you reevaluate your behavior. The way Dax and I argue now — and we argue a lot; we disagree on almost everything! — is so healthy."
They Have the Best Text Message Conversations
During her interview with Flare magazine, Kristen gave a hilarious glimpse into what her day-to-day communication with Dax looks like. "Can I tell you the text message I just got?" she asked. "[Dax] said, 'Do you want noodles?' And I said, 'Yes. Pho, please.' 'Should I order now? I love you so much.' And I wrote, 'Order in 20 minutes. I'll be home at 5:45.' He responds with, 'Titty party. Bone patrol launching boner boats now.' What? I am married to an 11-year-old!"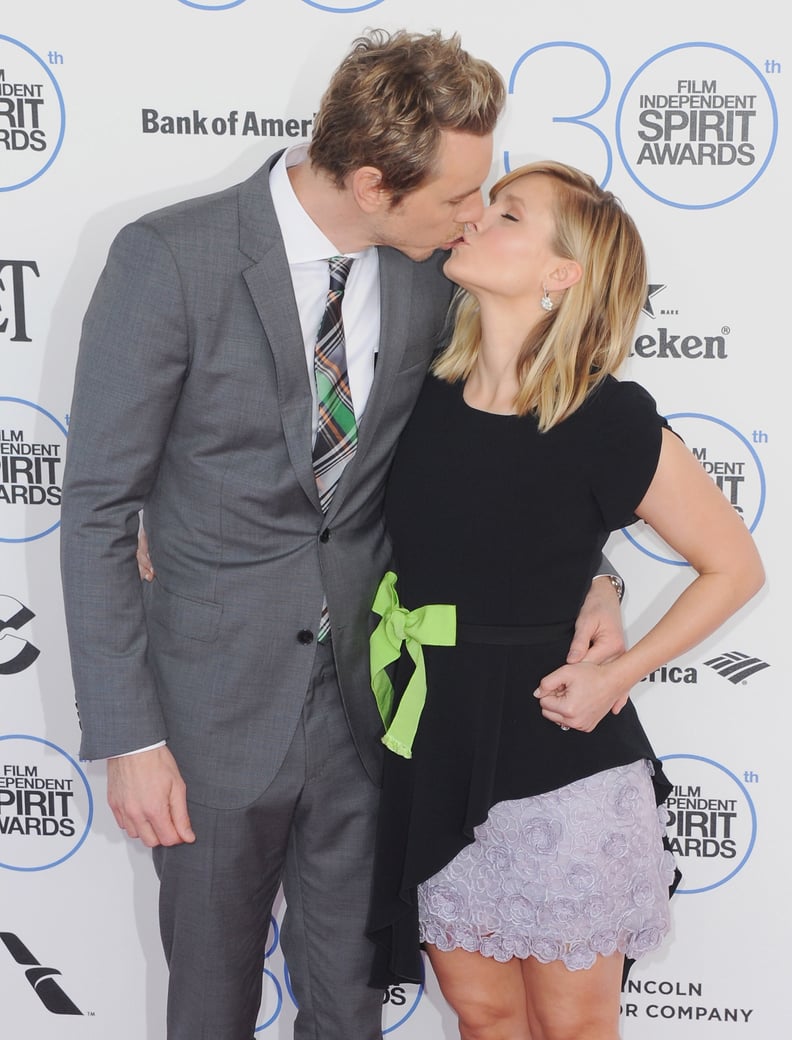 They Have 2 Daughters Together
Kristen gave birth to their first daughter, Lincoln, in March 2013, and their second, Delta, in December 2014. The couple has been open about being fiercely protective of their children, making sure they aren't photographed by paparazzi or seen in the public eye. "I would really not like to see the aftermath of the first person who tries to take a picture of Lincoln," she has said. "There are going to be a lot of stitches."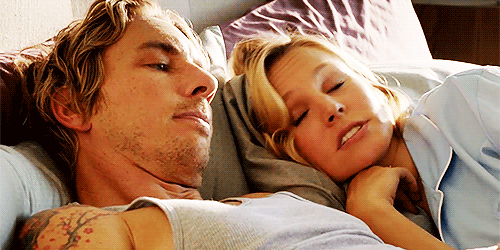 They Star in Commercials Together