A Guide to Leonardo DiCaprio's Group of Dedicated Famous Friends
01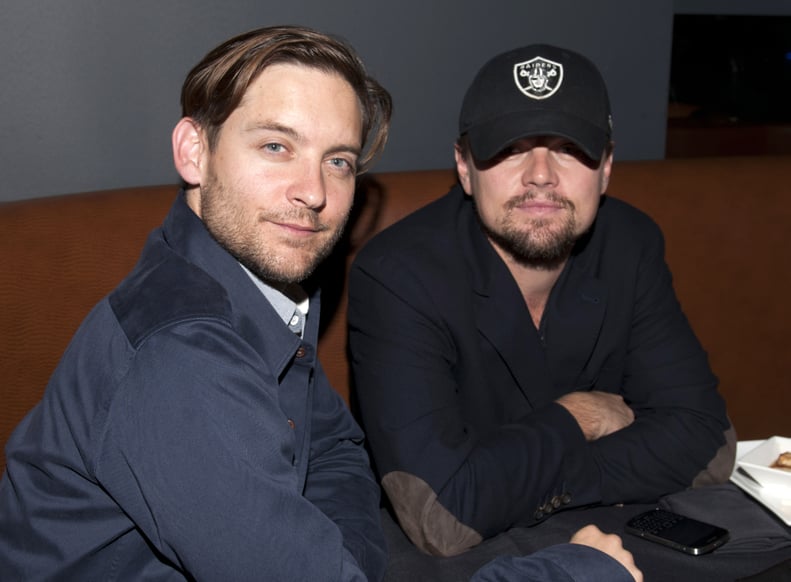 Tobey Maguire
Leo and Toby have been friends since they were 12 years old, both being raised in LA by single mothers and trying to break onto the child actor scene. Leo recalled becoming pals with Tobey after seeing him filming a TV episode on the street, telling Esquire, "I literally jumped out of the car. I was like, 'Tobey! Tobey! Hey! Hey!' And he was like, 'Oh, yeah — I know you. You're . . . that guy.' But I just made him my pal. When I want someone to be my friend, I just make them my friend."
Though Leo beat out Tobey for the lead role in 1993's This Boy's Life, Tobey got a part as one of his friends in the film. They went on to star together again in the ill-fated, low-budget Don's Plum in 2001 and The Great Gatsby 2013. Leo was named as the godfather to Tobey's daughter, Ruby, in 2006, and was on hand for his surprise wedding to jewelry designer Jennifer Meyer the following year. The pair have reportedly been partying like it's 1999 since Tobey and Jennifer's split in 2016.
02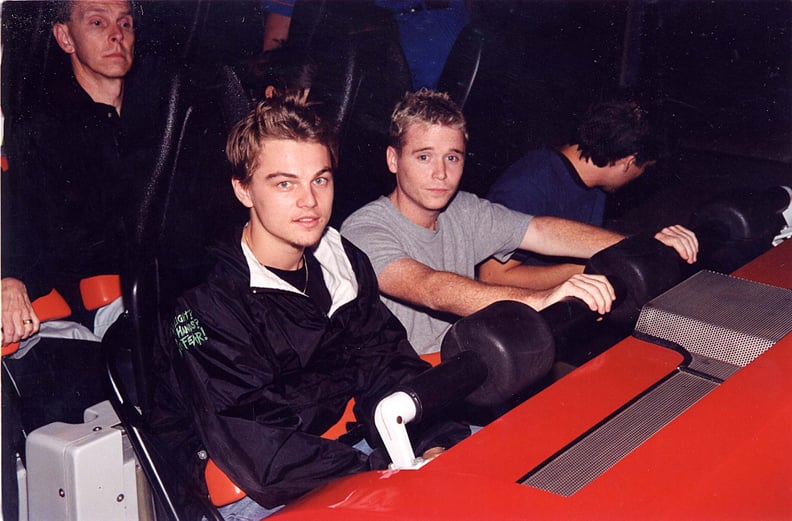 Kevin Connolly
It's certainly no coincidence that Entourage star Kevin Connolly also happens to be a member of Leo's very own . . . you know. The two have been close since the late '90s, so much so that Leo was even a pallbearer at the funeral of Kevin's mother in March 2009. Of the infamous 1998 NY Magazine piece "Leo, Prince of the City" — in which Nancy Jo Sales dubbed them "The P*ssy Posse" — Kevin has said, "The truth of the matter is [Sales] coined that phrase, and it stuck. Hand on the Bible as we sit here, never did myself or any of our friends refer to ourselves as 'The P*ssy Posse." She wrote it in an article, and it stuck." He went on, "There was this idea that we were rolling around referring to ourselves as that, and that's just not true. It would be absolutely ridiculous. We were young and if we did say that in passing it would be something we'd have to live with, but we never said that. But it was a good time."
03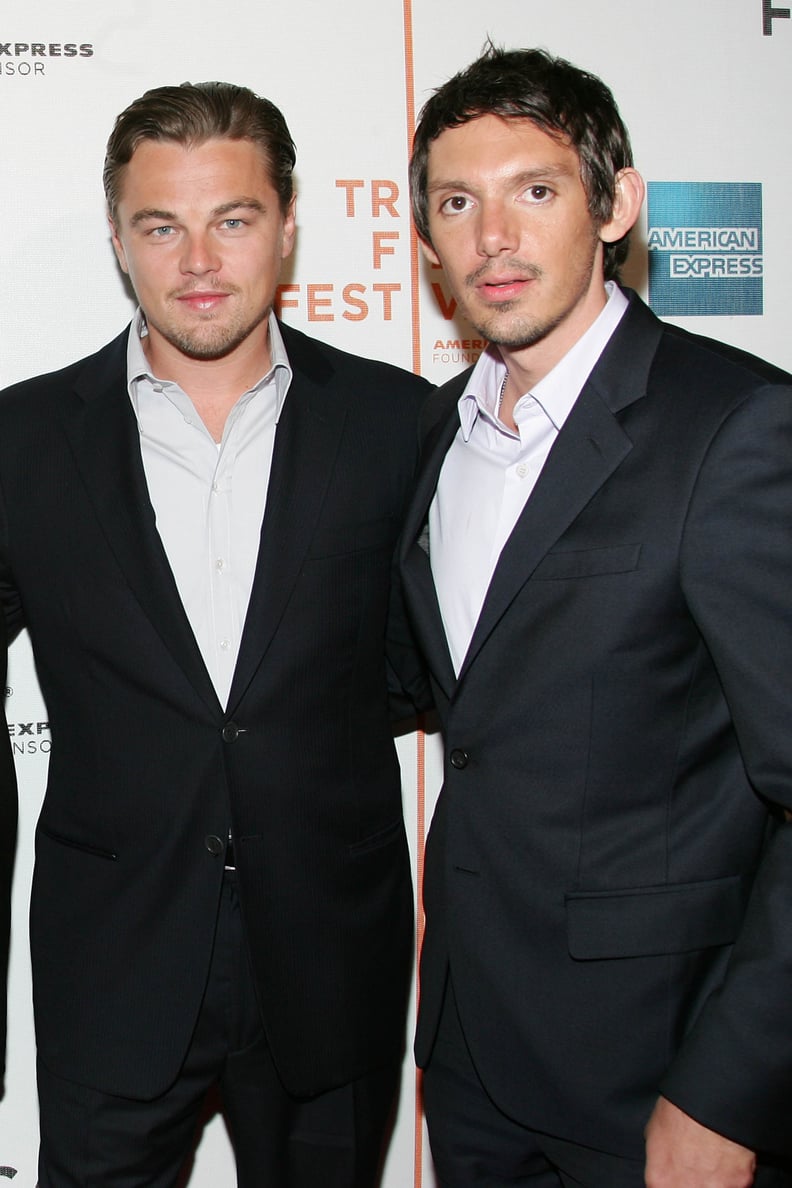 Lukas Haas
Leo bested Lukas for roles in This Boy's Life and What's Eating Gilbert Grape, which added fuel to the flames of rumors that Lukas envied his friend's steady rise to fame. In 1996, he snapped at a Texas Monthly interviewer, saying, "We're both very lucky because we make money doing art. Why should I want to be him?" To this day, Lukas has over 50 film credits, including two with Leo: Inception and The Revenant.
04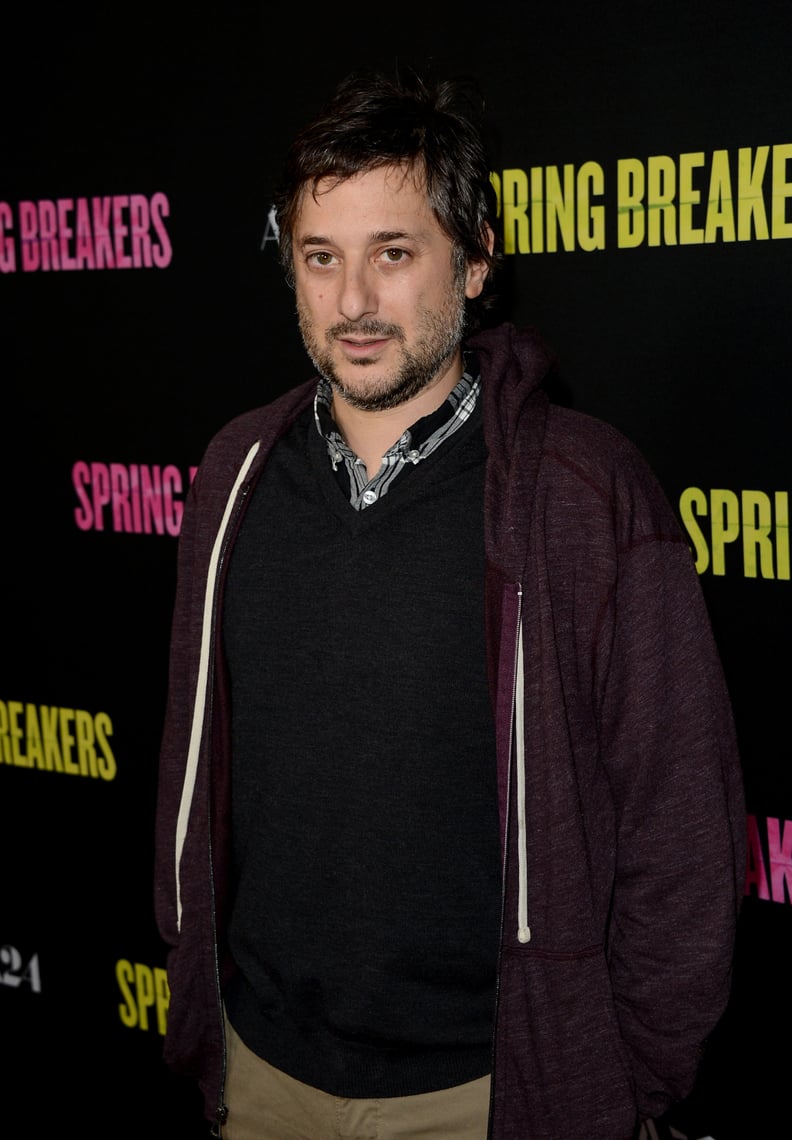 Harmony Korine
Another member of the posse is Harmony Korine, a screenwriter and director behind the '90s classics Kids and Gummo and 2013's Spring Breakers.
05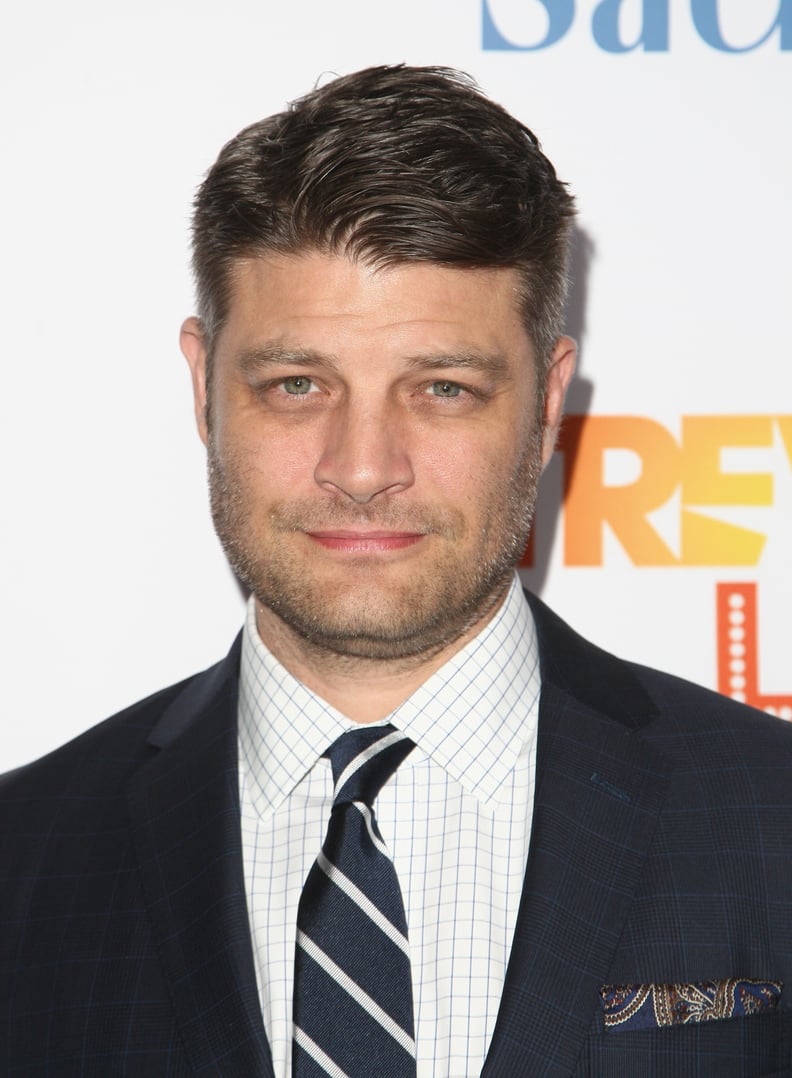 Jay R. Ferguson
The Real O'Neals actor was reportedly the driving force behind a pretty horrifying incident involving Saved by the Bell and Showgirls star Elizabeth Berkley; after the NYC premiere of Leo's film The Man in the Iron Mask in 1998, the actor told publicist Karen Tenzer to bring Elizabeth over to their VIP table. She told her, "Jay Ferguson and Leo are going crazy for you" and invited her to dinner with the men, but Elizabeth politely declined, as she was dating actor Roger Wilson. Jay allegedly wouldn't let it go: both he and Karen Tenzer bombarded the actress with calls inviting her to go out with them, and the harassment became so much that Elizabeth asked boyfriend Roger Wilson to help make it stop. After telling Jay, "I don't know how this got started, but I'm just asking you please not to call my home again, and Elizabeth has asked please that you not call her again," Jay reportedly responded to Roger with a tirade: "F*ck you, you f*ckin' motherf*cker, we'll call whoever we want," adding, "If you don't f*ckin' like it, why don't you come down here and tell us to our face?"
Leo and his friends were gathered at the upscale Asia de Cuba restaurant in NYC, and Roger headed there to continue the conversation. According to a sworn statement from the restaurant's chief of security, Leo was overheard saying, "Let's go kick his ass," and the group headed outside. What transpired was a brawl that left Roger Wilson with a damaged larynx after getting punched in the throat. "I'm facing Jay Ferguson, two feet in front of me," he recalled in the infamous 1998 NY Magazine piece "Leo, Prince of the City." "The other guys are yelling at me, 'F*ck you, f*ggot! Go home, you f*ckin' wimp, you're pathetic.' You know, all this." The fight was broken up and Roger Wilson's assailant (who is still unidentified) was shoved back inside the restaurant. One of Leo's bros later insisted that Elizabeth "would have come in a second if we'd wanted her to. Any girl would."
06
Q-Tip
Since 1994, Leo and Tobey have counted A Tribe Called Quest frontman Q-Tip as a friend. In an LA Times interview in 2008, the rapper said of Leo, "That's one of my best friends and I'm one of his. That's just my boy. Tobey's my boy. We all love sports. We're all into politics. We all have a stake in the artistic community. We all have a lot of similar interests."
07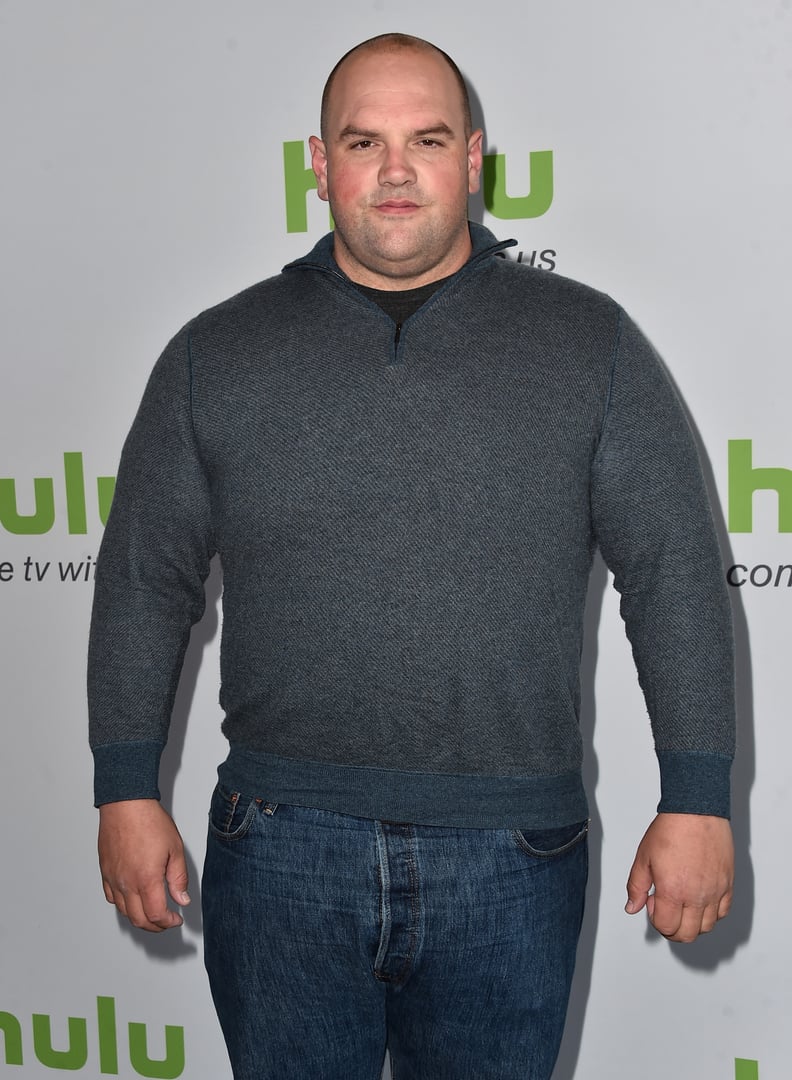 Ethan Suplee
The former My Name Is Earl star befriended Leo in the '90s and still rolls with the crew. He once said of the Oscar winner's spending habits, "Leo's cheap . . . He'll look for a place in the street to park rather than use valet parking."
08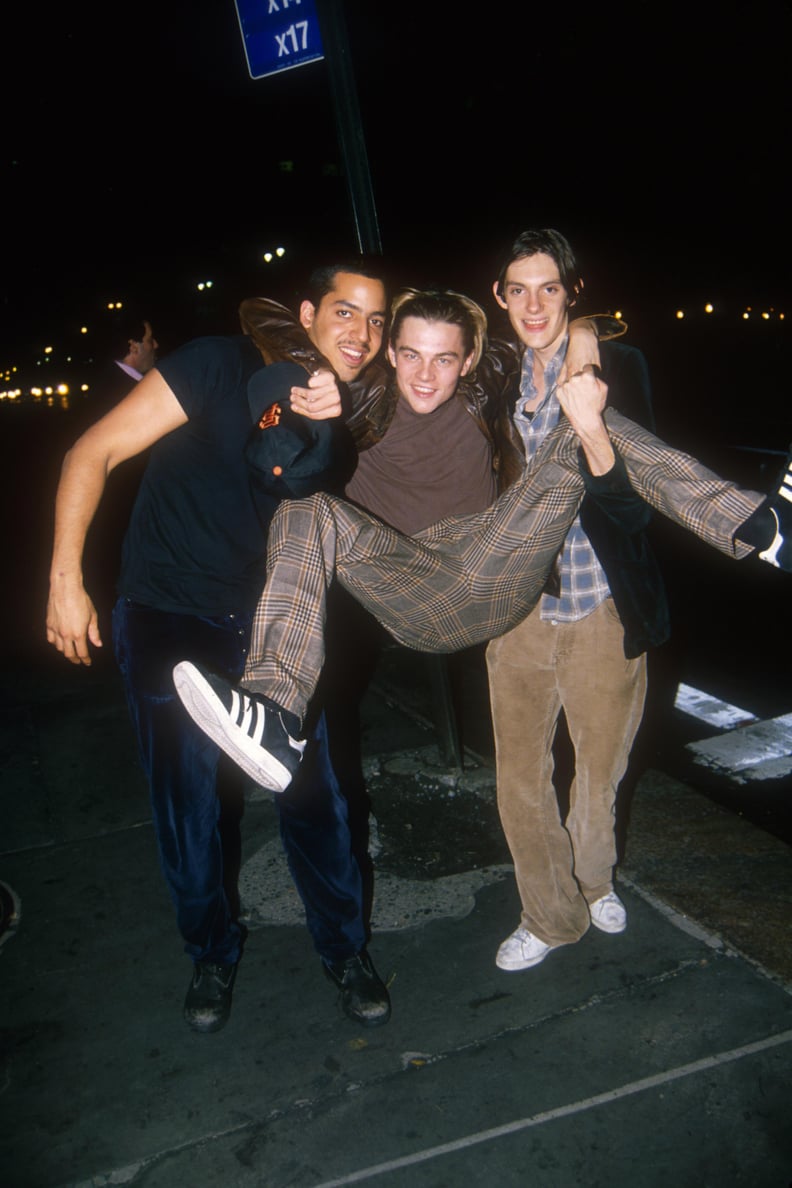 David Blaine
"I have fun with him, that's for sure," Leo said of magician David Blaine in an interview with Nancy Jo Sales in 1996 (two years before the "P*ssy Posse" profile). "He'll do some pretty f*cking crazy things. He's like a monkey with electrodes stuck to his head!" The two allegedly spent an evening zipping around on David's motorcycle and hitting up NYC hotspots Moomba, Chaos, Veruka, and NV, where Mariah Carey reportedly had to wait in line.
09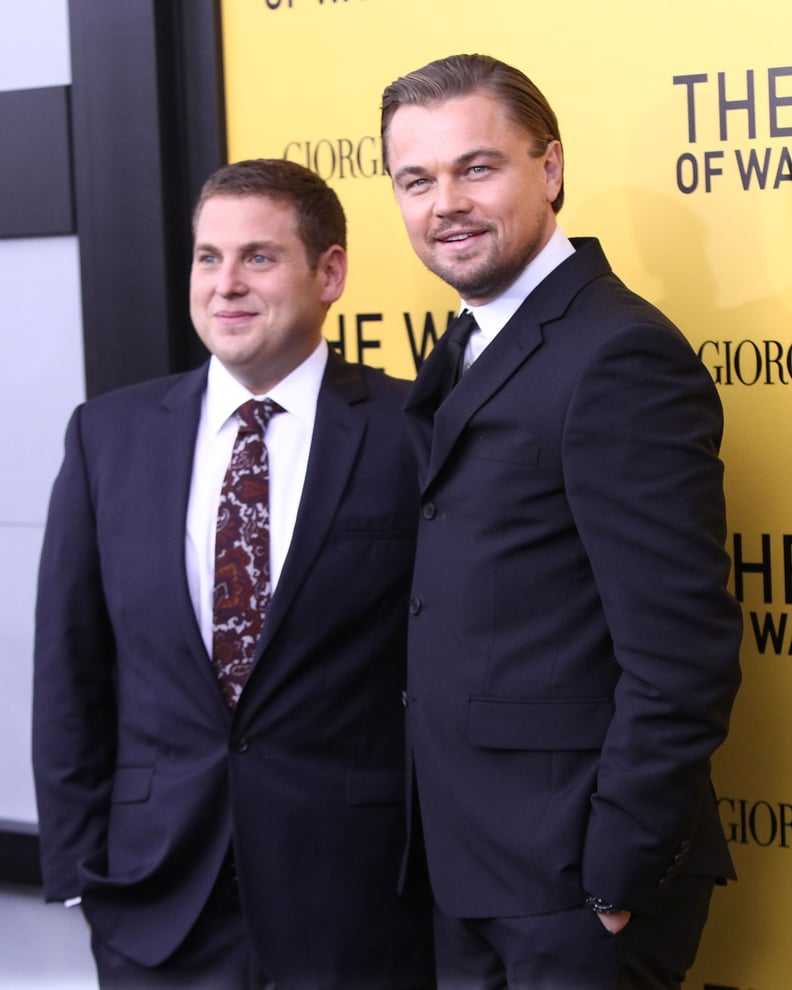 Jonah Hill
10
Orlando Bloom
While it's not clear when Leo and Orlando first met, the two have been snapped together at industry parties and environmental events, including Leo's annual foundation gala in St-Tropez, since 2005. In 2014, the two were tangled up in a weird web of celebrity relationship drama during a trip to Ibiza involving Justin Bieber, Lindsay Lohan, and Orlando's ex-wife, Miranda Kerr. Justin reportedly said something offensive to Orlando (possibly concerning him hooking up with Miranda while they were still married), which sparked the pair's scuffle; Orlando was caught on tape slapping the singer in the head while Leo and Lindsay were seen clapping and laughing as it happened. Most recently, Leo helped Orlando shake off his breakup with Katy Perry by partying together at Coachella.