Lil Nas X Gives Empowering iHeartRadio Acceptance Speech
Lil Nas X Reflects on Career and Coming Out in iHeartRadio Speech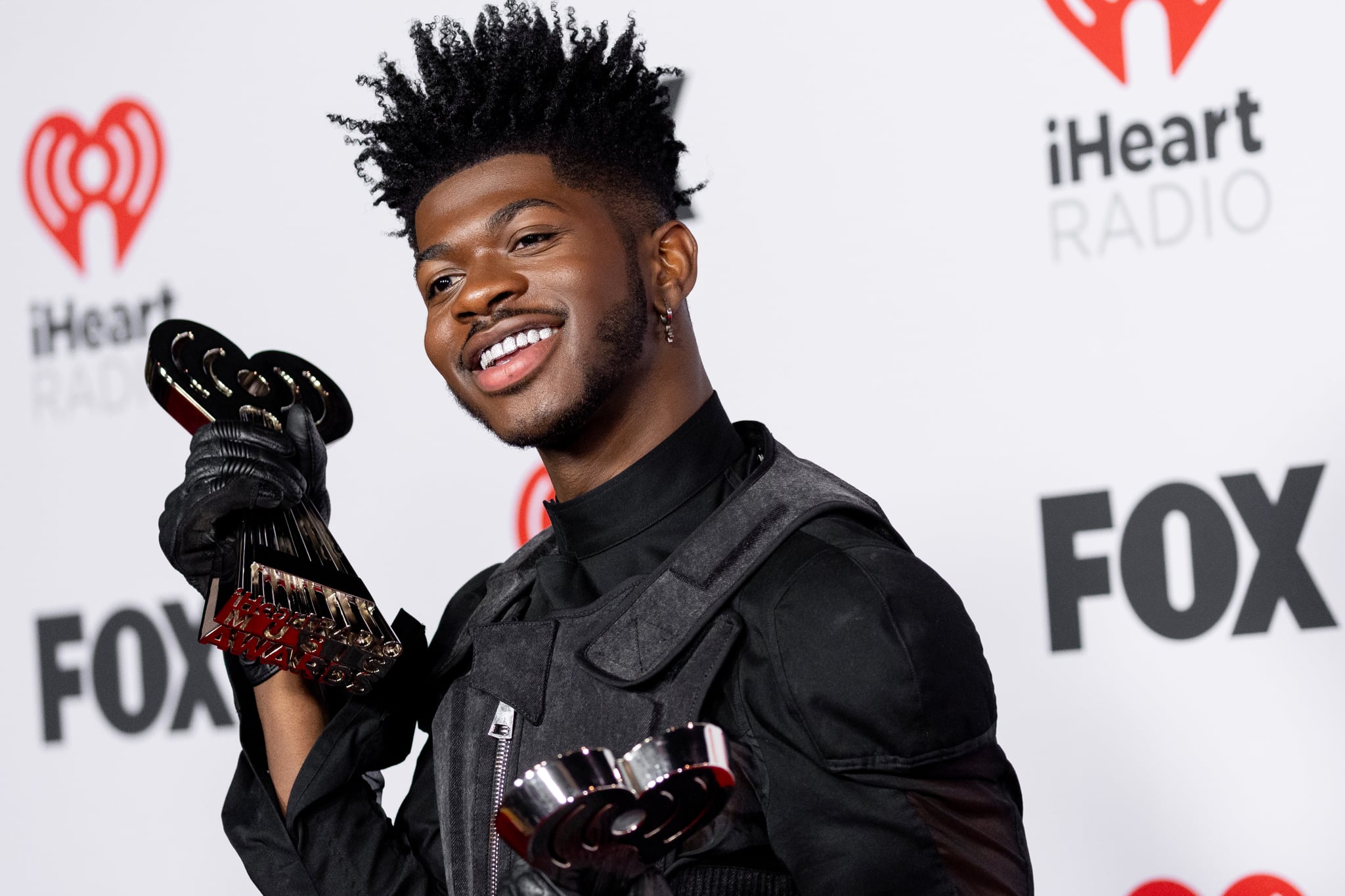 Lil Nas X had some wise words for those pursuing their dreams. At the iHeartRadio Music Awards on Wednesday night, the "Industry Baby" rapper was the recipient of the male artist of the year award. During his acceptance speech, he recalled a recent TikTok he saw of a woman who encouraged fans to "be delusional." At the time he watched it, Lil Nas X said, he didn't quite grasp the concept until he thought about it from the prospective of his music career.
"I wouldn't be where I am right now, in my life and my career, if I weren't delusional. Believing I could drop out of school and become an international success within a year. It's delusional!" he told the crowd. "Believing that I could come out of the closet in the height of my career . . . to think that I could do that would be delusional!" he added, referring to coming out as gay in 2019. "To think that I could do a song about a man lusting after another man in a world where it's still legal in many places to be prosecuted and actually killed for being who you are, for being gay . . . it's delusional to think that that song could be the number one song in the world." He concluded, "It's OK to be delusional when you're chasing your dreams. When you have a vision in mind, you can be delusional."
Lil Nas X has stacked up awards and nominations in just three years following the success of his 2019 hit "Old Town Road." At the upcoming Grammy Awards, he's up for five awards, including a nomination for best album for his debut album, "Montero." The rapper has also received nominations for the BRIT Awards, which took place in February, and the upcoming 2022 GLAAD Media Awards.