10 Adorable Photos of Lily-Rose Depp and Timothée Chalamet That Explain Why We're All So Obsessed
The question we've all been asking for over a year has finally been answered — Lily-Rose Depp and Timothée Chalamet appear to be dating. Lily-Rose and Timothée were first linked in June 2018, when it was confirmed they would be starring alongside one another in Netflix's movie, The King, which is an interpretation of multiple Shakespeare plays. And while rumors that the pair are dating have been floating around since the announcement, they've been incredibly low-key about the relationship.
That was, until last week. In early September — in the space of one week no less — Lily-Rose and Timothée seem to have confirmed their relationship status, first by teasing us when they walked the red carpet at The King's premiere at the Venice Film Festival, and then by sharing a downright steamy kiss on a boat in Italy over the weekend. Keep scrolling to see their cutest moments so far.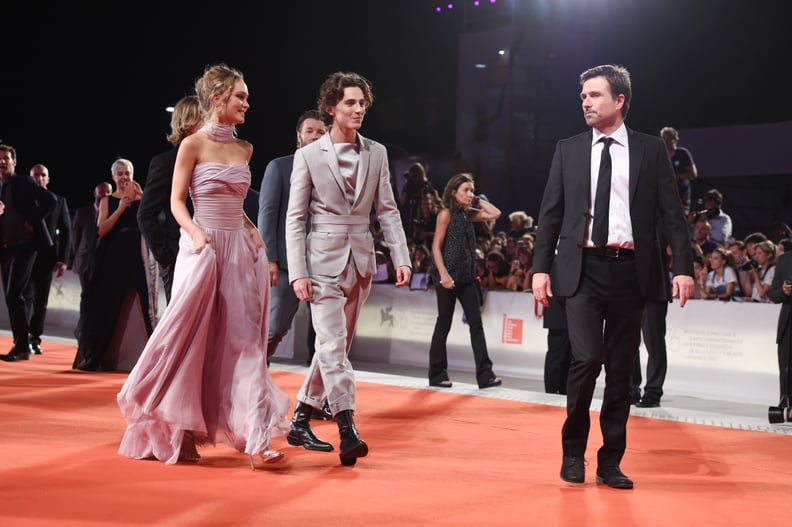 Lily-Rose and Timothée at The King Premiere at the Venice Film Festival, September 2019