Maitreyi Ramakrishnan on Owning Her Uniqueness
Maitreyi Ramakrishnan on Owning Her Unique Self: Your Quirks Are "Your Secret Weapons"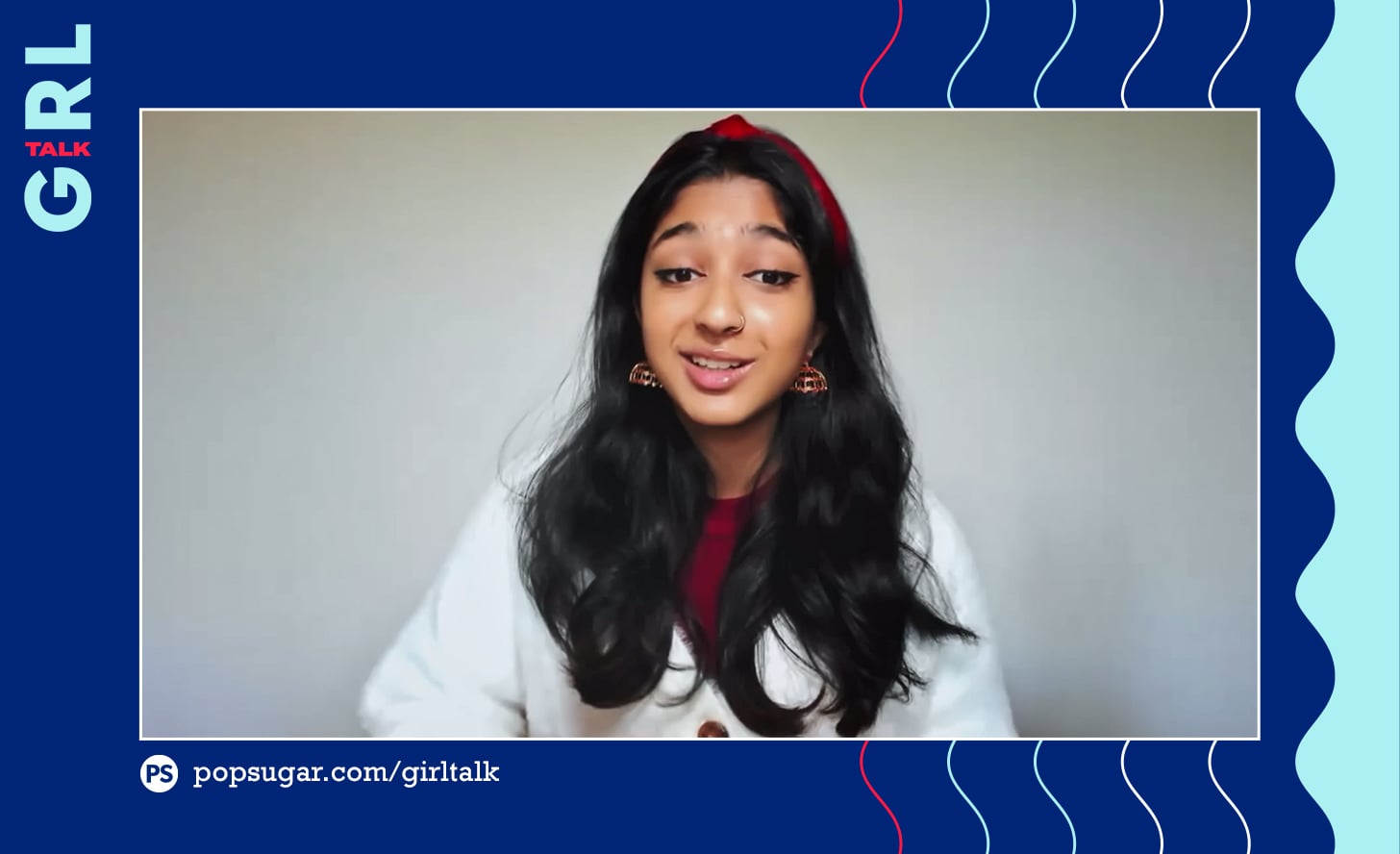 Maitreyi Ramakrishnan beat out over 15,000 hopefuls all over the world for her lead role on Mindy Kaling's Never Have I Ever, casually marking her first professional acting debut. What set her apart was her sense of authenticity. "Owning my uniqueness has opened my door to a career I never really thought I'd have," Maitreyi shared during an appearance at POPSUGAR's Girl Talk: Knowledge Is Our Superpower event with Michelle Obama and the Girls Opportunity Alliance. The event, which premiered on Thursday, featured a collection of inspiring conversations with celebrity guests, like the 19-year-old actress, in support of girls' education across the world.
"Hopefully I'm finding a way to help others realize what's unique to you is really an asset and a gift."
The Never Have I Ever star, who plays the hilariously awkward Devi Vishwakumar, continued, "It's given me the opportunity to expand the representation other young people are seeing on TV, and by seeing themselves and their life experiences, hopefully I'm finding a way to help others realize what's unique to you is really an asset and a gift." But Maitreyi admitted that appreciating her unapologetic self didn't just happen overnight; it took time to practice self-love and cultivate a relationship with herself. Take her own advice on how she did just that:
Be your own best friend. Self-love is the foundation for everything. Take time to get to know yourself and all of your quirks and differences. As Maitreyi noted, "All those things you probably pick apart on the reg, they are your secret weapons."
Don't let others dictate your value. While listening to others and engaging in dialogue is definitely important, remember that you have power over yourself and your narrative. "Don't give up the power . . . by letting other people's words ruin your day," Maitreyi said.
Bet on yourself. Because if you don't believe in yourself, who will? As Maitreyi mentioned, "You can't expect anyone else to do the heavy lifting for you and cheer you on when the times are rough because they might not always be there, but you've always got yourself."
We hope you'll join POPSUGAR in donating to the Girls Opportunity Alliance Fund so we can create a brighter future for girls everywhere.
Image Source: POPSUGAR Photography