Malala Yousafzai Opens Up About Her Marriage to Asser Malik
Malala Yousafzai Addresses Marriage Concerns and Says She "Found a Best Friend" in Her Husband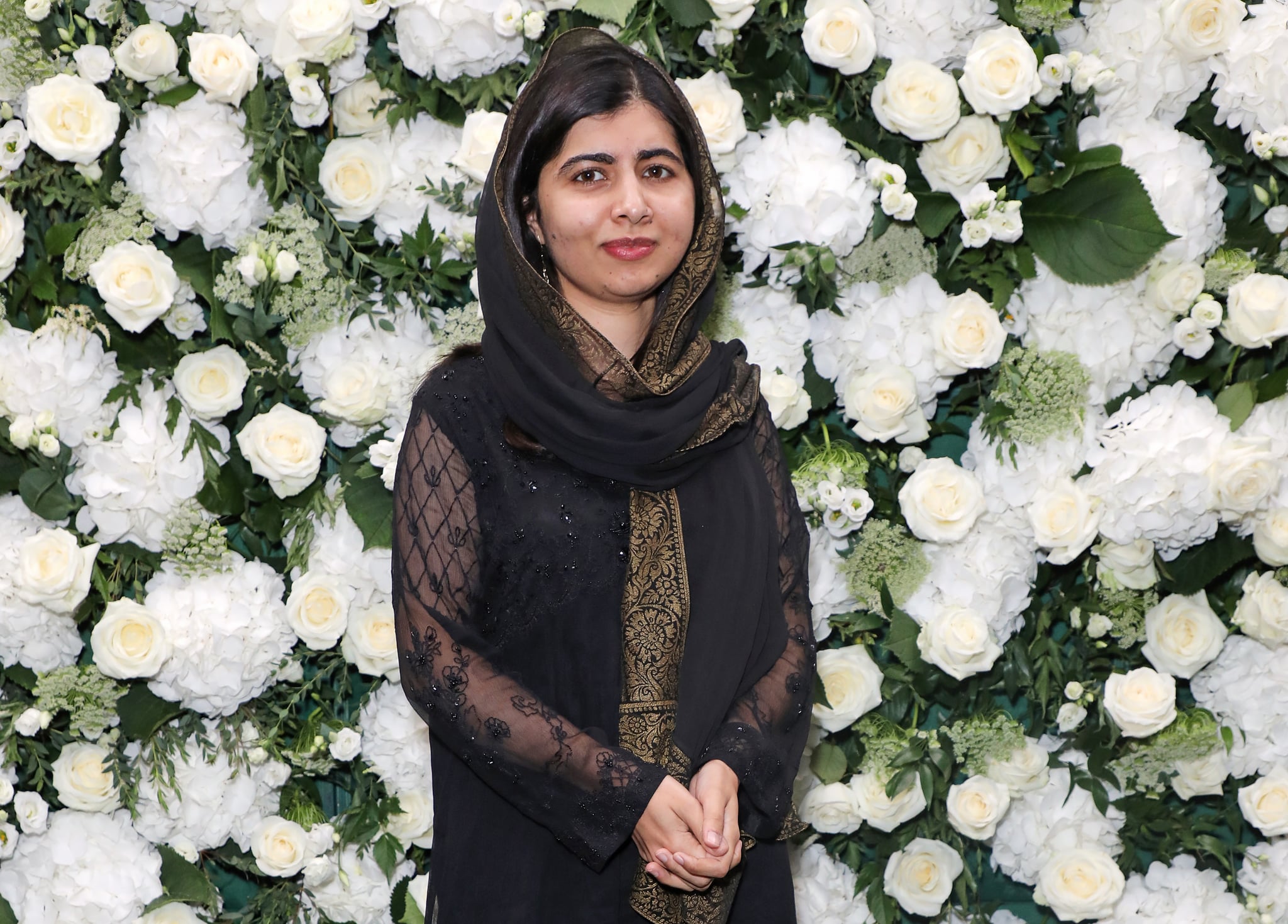 Image Source: Getty / David M. Benett
On Nov. 9, Malala Yousafzai announced that she tied the knot with her partner, Asser Malik, on what she described as "a precious day in my life." Now, she's opening up about her marriage and clearing up a few concerns people had about the views she previously expressed to British Vogue. In the July 2021 issue of the magazine, the cover star mentioned that she previously had nerves about finding a partner and wasn't sure she wanted to get married at all.
"I was not against marriage, I had concerns about marriage," she clarified during an interview on BBC One's The Andrew Marr Show. "And that is true for many girls around the world who have seen reports about child marriage and reports about forced marriage." She added that she noticed an off-balance power dynamic in some marriages where "women make more compromises than men." "A lot of these customs are influenced by patriarchy and misogyny," she continued. "So you have to question the systems that we are living in and we have to question the status quo, but I am lucky that I found a person who understands my values."
Following her marriage announcement, Malala wrote a personal essay for British Vogue where she dived deeper into why she wrestled with the idea of marriage. "I questioned the patriarchal roots of the institution, the compromises women are expected to make after the wedding, and how laws regarding relationships are influenced by cultural norms and misogyny in many corners of the world," she wrote. "I feared losing my humanity, my independence, my womanhood – my solution was to avoid getting married at all."
In regards to the statements Malala previously made about marriage, she said that she responded to the question about relationships like she had many times before. But now she believes that through "education, awareness, and empowerment" it's possible to redefine what being married really looks like, in addition to other social norms we subscribe to. She also said that the conversations she's had with her friends, mentors and husband Asser have helped her understand how she could have a marriage and "remain true to my values of equality, fairness, and integrity."
In her essay, Malala shared more about her husband, how they met in passing at Oxford in 2018, and the joy she's found in marrying her "best friend." "We found we had common values and enjoyed each other's company," she continued. "We stood by each other in moments of happiness and disappointment. Through our individual ups and downs, we talked and listened to each other. And when words failed, I sent him a link to our horoscope compatibility, hoping the stars could help reinforce our connection. In Asser, I found a best friend and companion. I still don't have all the answers for the challenges facing women – but I believe that I can enjoy friendship, love and equality in marriage."
Asser also opened up about the their relationship after the couple's marriage announcement, tweeting "In Malala, I found the most supportive friend, a beautiful and kind partner — I'm so excited to spend the rest of our life together."
In Malala, I found the most supportive friend, a beautiful and kind partner — I'm so excited to spend the rest of our life together.

Thank you all for the wishes on our Nikkah. In following our cricket team's tradition, we had to do a victory cake cutting. pic.twitter.com/KSGQOHsY64

— Asser Malik (@MalikAsser) November 10, 2021