The Absolutely Bonkers True Story of How 1 Man Broke Into Buckingham Palace — Twice
Buckingham Palace is known for having some of the tightest security in the world — you have to protect those royal jewels! — but the safety of the residence, as well as its famous inhabitant Queen Elizabeth II, was threatened back in 1982 when a 31-year-old man by the name of Michael Fagan broke into the palace not once but twice in the span of one month. You should sit down for this story, because it's a doozy.
In the early hours of July 9, 1982, just two weeks after Princess Diana gave birth to Prince William, a man was seen "on the railings near the gates to the ambassadors' entrance" at Buckingham Palace, according to a report by Scotland Yard. It was about 6:45 a.m. when the man, Michael Fagan, climbed over the railings and entered a room on the ground floor of the building through an unlocked window. This room housed the $20 million Royal Stamp Collection, and because all the other doors were locked, Fagan came out through the same window before entering again, this time climbing a drainpipe to get to the roof.
Fagan removed his socks and sandals, then climbed through another unlocked window into the office of the Master of the Household, Sir Peter Ashmore, which had been "opened for the day by a housemaid." For the next 15 minutes or so, he was able to move through the corridors unnoticed. His behavior "was not sufficiently suspicious" enough to raise the alarm of a palace staff remember who later remembered seeing Fagan in the house. An alarm sensor that detected his movements went off, but police thought it was "faulty," so they silenced it. Fagan admitted to police that he "followed the pictures" and was able to find his way to the palace's private apartments. He first headed to a waiting room, where he broke a glass ashtray into several pieces, then casually headed into the queen's bedroom — as in, Her Majesty the Queen.
At about 7:15, barefoot, disheveled, and carrying one of the broken ashtray pieces (which he later said that he planned to slash his wrists with), Fagan opened curtains close to the bed where Queen Elizabeth II was sleeping. He was bleeding from a lacerated hand, staining the royal linens. Startled but calm, she pressed the alarm bell, which coincidentally didn't grab anyone's attention; the police sergeant scheduled to stand outside her bedroom at night had recently ended his shift, and the domestic staff member who was on duty had gone out to walk the Corgis. A maid was in another room with the door closed, so as not to disturb the queen with her noise. What are the odds, right?
While initial reports said that Elizabeth tried to make conversation with Fagan in an effort to stall him until help arrived, Fagan himself denied this claim in a 2012 interview. He detailed that Elizabeth, wearing a Liberty-print nightgown that was "down to her knees," yelled "What are you doing here?!" before she "ran out of the room; her little bare feet running across the floor." Apparently, Fagan then asked for some cigarettes, which were brought by the maid who had been cleaning in the next room. Duty footman Paul Whybrew, who had been walking the queen's dogs, finally showed up, followed by two policemen on palace duty who removed Fagan from the bedroom.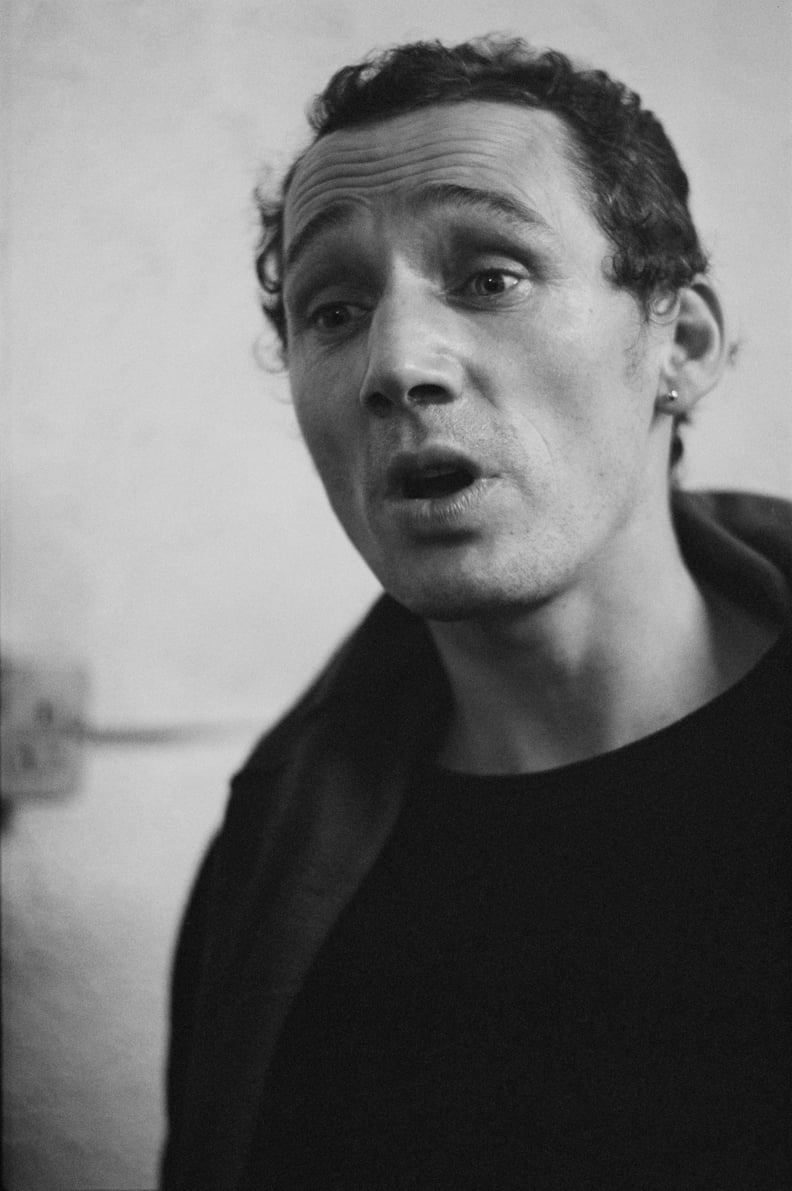 In his own account, Fagan admitted that the night he was arrested was actually the second time he'd broken into Buckingham Palace; about a month earlier, he managed to "spend most of the night inside" after climbing in through a maid's bedroom window. The maid was shocked to see him and ran straight to security, but because they didn't find him in her room, they convinced her that she had imagined the whole thing. Fagan was able to explore the palace and admitted to having quite the adventure — he reportedly spent hours wandering around, eating cheese and crackers, viewing royal portraits, and even "resting for a while" on the throne. Fagan also spoke of walking into a mail room where Princess Diana had hidden gifts for William, who had only recently been born. Fagan said that he "drank half a bottle of white wine" from Prince Charles's room — a "cheap Californian" — and because he couldn't find a bathroom, he peed into a bin marked "Corgi food" (as one does) before eventually getting tired and leaving.
As it turns out, Fagan was unemployed and his wife, Christine, whom he shared four children with, had recently left him before the first break-in. Of his behavior, he said, "I don't know why I did it, something just got into my head," and he also blamed the his actions on taking too many mushrooms months earlier. Because he technically didn't commit a criminal offense, Fagan wasn't charged for trespassing in the queen's bedroom — though he was charged with theft (of Charles's wine). The charges were later dropped when Fagan was committed for psychiatric evaluation. He spent six months in a psychiatric hospital and was released in January 1983.
Unfortunately, Fagan's palace break-ins were not his last brushes with the law: two years after his Buckingham adventure, he attacked a policeman at a Wales cafe, and three years after that, he was found guilty of indecent exposure in London. He got back together with his wife at some point, and in 1997, they, along with their 20-year-old son, were charged with conspiracy to sell heroin. In the wake of Fagan's break-ins, more security devices were installed in and around the royal residences, though people have still managed to scale the 14-ft.-high fences since.
After being awakened by a strange man in her bedroom and having to wait damn near an eternity for the police to arrive, Queen Elizabeth II carried on with the day's royal duties as planned, because she's a total badass.