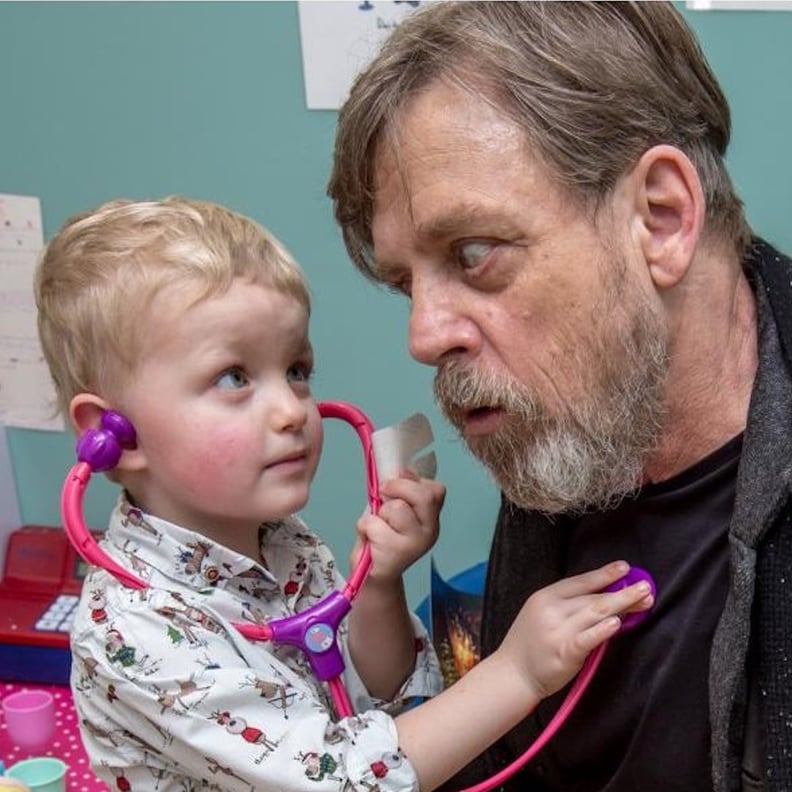 Mark Hamill may be a huge star, but he's also a total sweetheart when it comes to his fans. The actor has garnered huge success for his role as Luke Skywalker in Star Wars, but it's pretty clear that he hasn't let the fame get to his head. Whether he's signing autographs, snapping selfies, or surprising fans at Disneyland, there's no denying that Mark has nothing but love for his fans. If only there were more people like Mark in the world.
01
When He Posed For Pictures With Fans at the Fan Expo in Dallas
02
When He Put a Smile on This Little Boy's Face
03
When He Went Undercover as a Stormtrooper in LA
04
When He Took This "Super Selfie"
06
When He Made Sure Every Single Fan Got an Autograph
07
When He Surprised Fans on the Star Tours Ride at Disneyland
08
When He Pranked Star Wars Fans For a Good Cause
09
When He Snapped a "Selfie Tsunami" at Comic Con in NYC
10
When He Sent This Lucky Fan an Autographed Last Jedi Poster
11
When He Teamed Up With R2-D2 to Surprise This Little Girl on The Doctors
12
When He Made a Sick Boy's Dream Come True
13
When He Put His Fans First
14
When He Played Doctor With This Little Boy