Twitter Investigating Hate Campaign Against Meghan and Harry
Twitter Is Currently Investigating a Coordinated Hate Campaign Against Prince Harry and Meghan Markle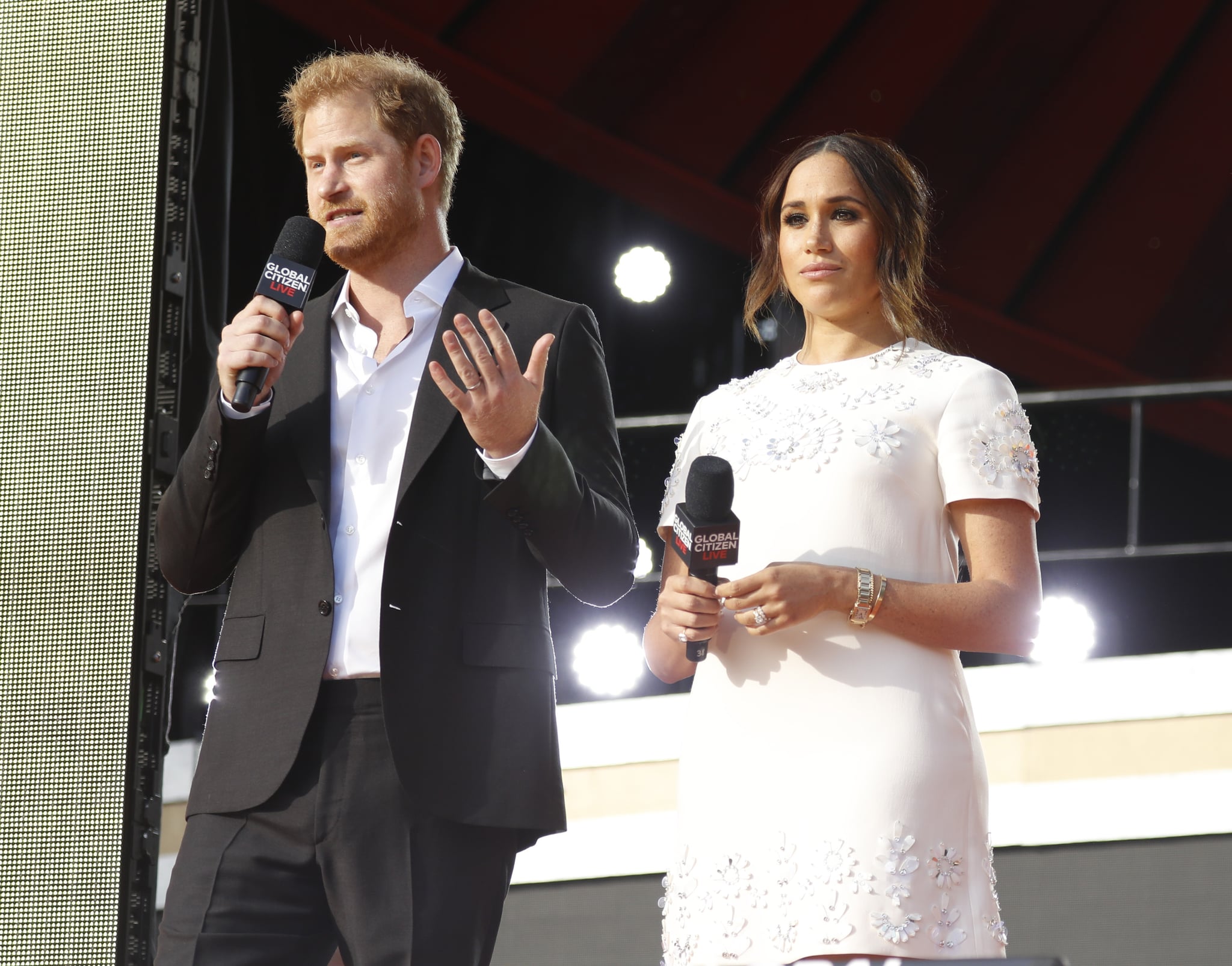 Prince Harry and Meghan Markle have been outspoken about the harmful effects of social media and how the toxicity of it affected their decision to step down as royals. Now, a recent analysis of more than 114,000 tweets about the couple has discovered a hate campaign against Meghan on Twitter that is responsible for 83 accounts that make up approximately 70 percent of the negative content against her. Twitter analytics service Bot Sentinel released the report on Oct. 26, revealing that the campaign's sole intent is to spread misinformation about the couple. The campaign also uses its combined 187,631 followers to further fuel hateful content against the Duke and Duchess of Sussex.
In a statement to BuzzFeed News, a Twitter spokesperson told the outlet that they are "actively investigating the information and accounts referenced in this report — we will take action on accounts that violate the Twitter Rules." In another statement, Bot Sentinel CEO Christopher Bouzy added, "This campaign comes from people who know how to manipulate the algorithms, manipulate Twitter, stay under the wire to avoid detection and suspension. This level of complexity comes from people who know how to do this stuff, who are paid to do this stuff."
Harry and Meghan currently don't have any social media accounts since they ended their Instagram back in March 2020. "We will revisit social media when it feels right for us — perhaps when we see more meaningful commitments to change or reform — but right now we've thrown much of our energy into learning about this space and how we can help," Meghan told Fast Company this past January.