Michael Jordan Pledges $100M Donation to Social Justice
Michael Jordan Pledges to Donate $100 Million Over 10 Years to Social Justice Organizations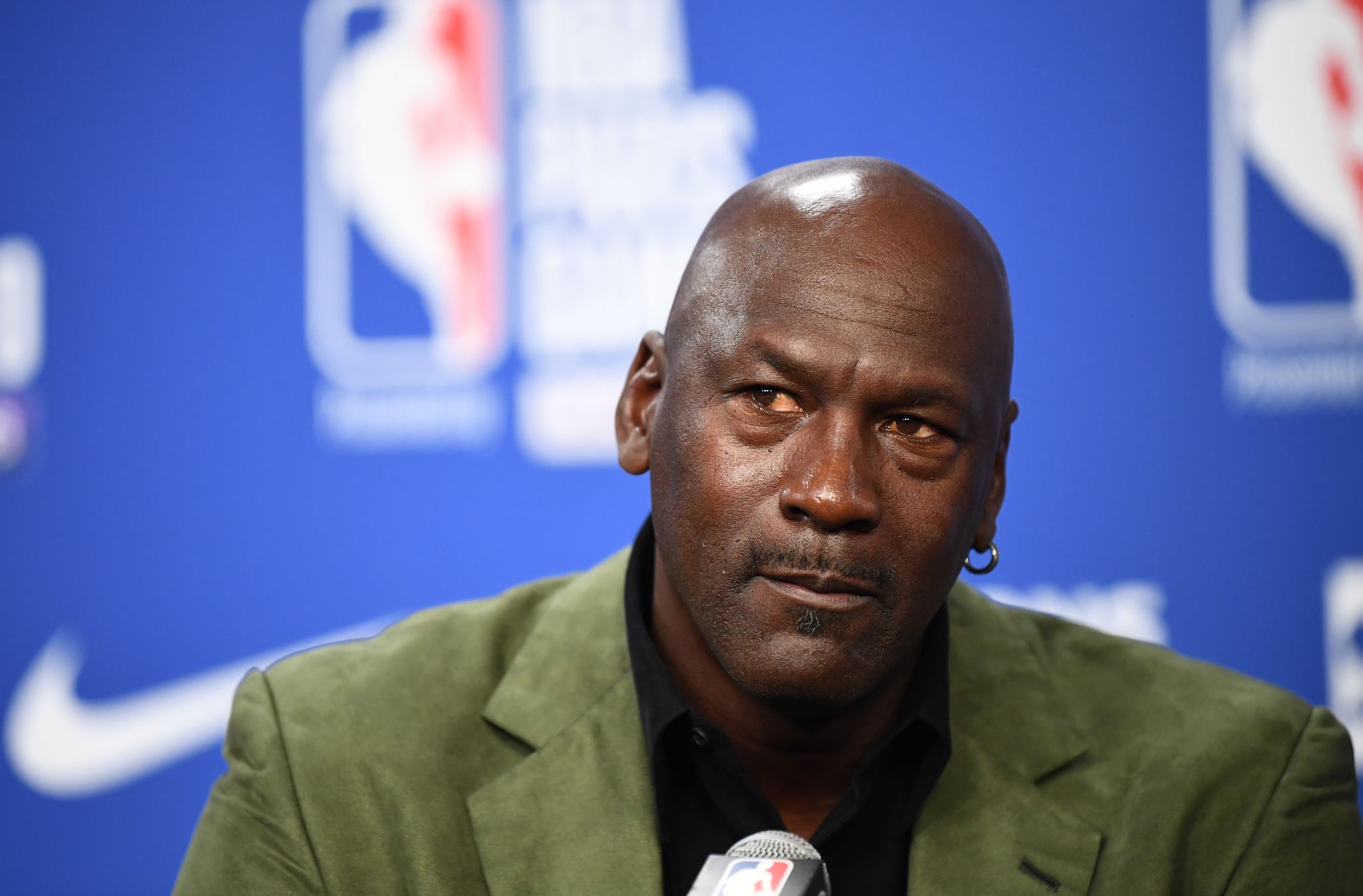 Update: On June 5, Michael Jordan and Jordan Brand announced a joint pledge to donate $100 million over the next 10 years to organizations that promote racial equality, social justice, and greater access to education. An official statement shared on the Nike website read, "Black lives matter. This isn't a controversial statement. Until the ingrained racism that allows our country's institutions to fail is completely eradicated, we will remain committed to protecting and improving the lives of Black people."
Original post: Michael Jordan has spoken out on the death of George Floyd. On May 25, Floyd was killed in Minneapolis when police officer Derek Chauvin pinned his knee to Floyd's neck for nearly nine minutes as he repeatedly said he couldn't breathe. On May 31, amid protests across the country, Jordan released a statement on his official Instagram and Twitter accounts, expressing both his anger and support. "I am deeply saddened, truly pained and plain angry," he wrote. "I see and feel everyone's pain, outrage and frustration. I stand with those who are calling out the ingrained racism and violence toward people of color in our country. We have had enough."
The former basketball player went on to encourage his followers to show empathy toward one another while also actively denouncing uncalled-for police violence. "I don't have the answers, but our collective voices show strength and the inability to be divided by others. We must listen to each other, show compassion and empathy and never turn our backs on senseless brutality," Jordan said. He urged fans to "continue peaceful expressions against injustice," "demand accountability," and "put pressure on our leaders to change our laws." He concluded his statement by offering his condolences to Floyd's family and the "countless others whose lives have been brutally and senselessly taken through acts of racism and injustice."
In the past, Jordan received backlash from fans for rarely taking a stand on politics and Black advocacy during his basketball career. He touched on his tendency to remain neutral on racial issues in his recent docuseries The Last Dance. Back in 1990, Jordan chose not to publicly endorse Harvey Gantt, a Black Democrat who was running for senator in North Carolina against Jesse Helms, a white Republican with a racist reputation. Gantt wound up losing the race in Jordan's home state. Reflecting on the matter 30 years later in The Last Dance, Jordan said, "I never thought of myself as an activist. I thought of myself as a basketball player. I wasn't a politician. I was playing my sport. I was focused on my craft. Was that selfish? Probably. But that was my energy."
Fast forward to the 2000s, and Jordan began using his platform more to advocate for Black Americans. In 2012, he hosted a $20,000-per-person fundraiser in support of Barack Obama's reeelction campaign. And in 2016, he wrote a column about the Black Lives Matter movement for The Undefeated and announced $1 million donations to both the NAACP Legal Defense and Educational Fund and the Institute for Community-Police Relations. "As a proud American, a father who lost his own dad in a senseless act of violence, and a black man, I have been deeply troubled by the deaths of African-Americans at the hands of law enforcement," the former Chicago Bulls superstar wrote. "I know this country is better than that, and I can no longer stay silent."
Image Source: Getty / Franck Fife / AFP