Read Michelle Obama's Post on Joe Biden's Inauguration
Michelle Obama Shares a Message of Hope and Relief on Inauguration Day: "Today Is the Day"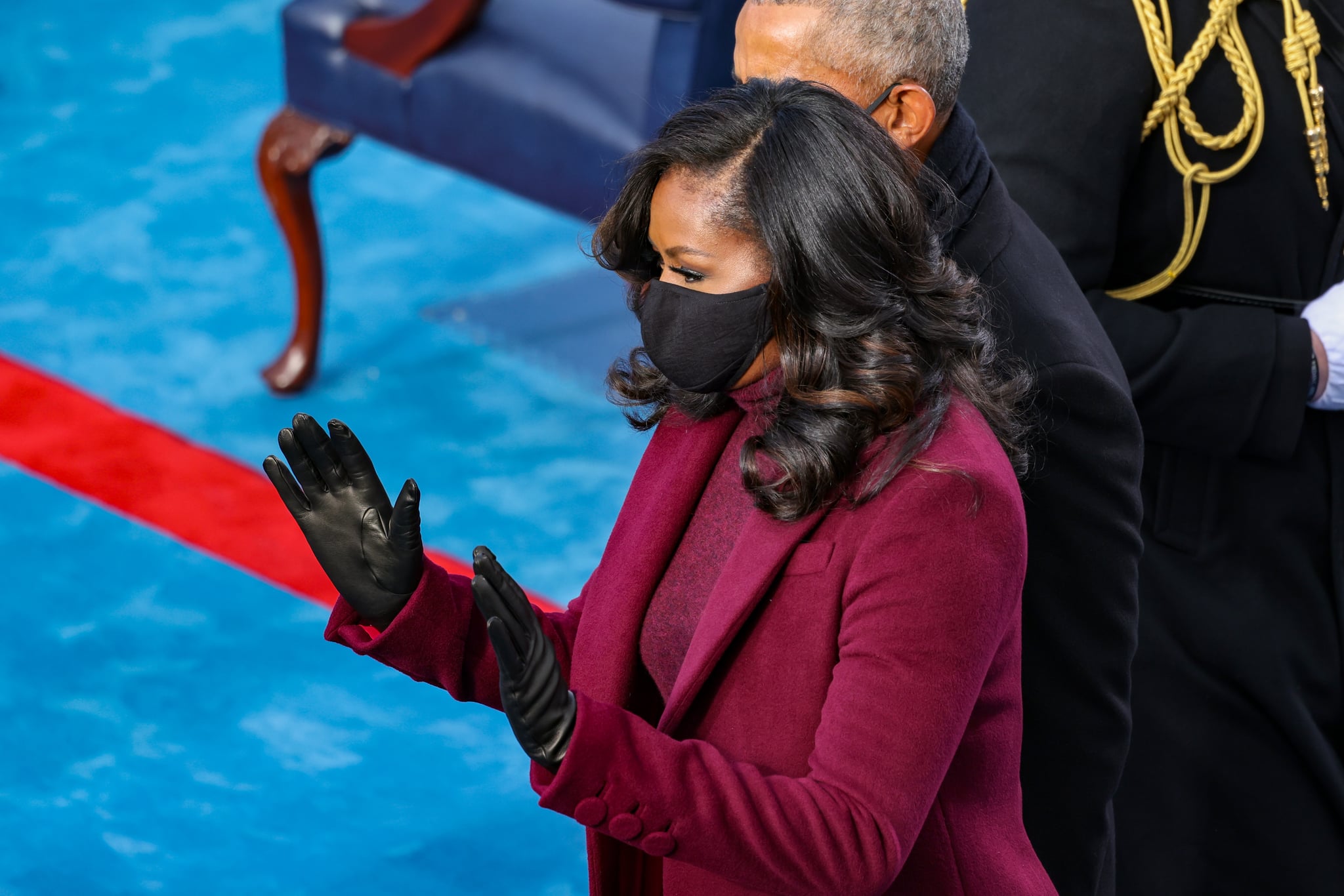 Image Source: Getty / Tasos Katopodis
Michelle Obama expressed optimism on Inauguration Day. Shortly before arriving at the US Capitol to watch Joe Biden and Kamala Harris be sworn in on Jan. 20, the former first lady shared a lengthy Instagram post describing her thoughts and feelings about this transformative political moment. "Today is the day. After a disturbing era of chaos and division, we are entering the next chapter of American leadership," Michelle said. "Right now, I'm feeling more than just relief at putting the past four years behind us. I'm feeling genuinely hopeful for what's to come."
Accompanying a photo from Barack Obama's first inauguration in 2009, shown ahead, Michelle went on to praise the incoming administration, describing them as "decent, hardworking people who reflect the best of our values" and "the kind of leaders our nation deserves." She said, "Most of all, they're guided by empathy, honesty, and a willingness to put the needs of our country before their own. They're determined to make life better for all Americans, and I know they will bring us back the stability that has been sorely lacking through what has been a devastating pandemic."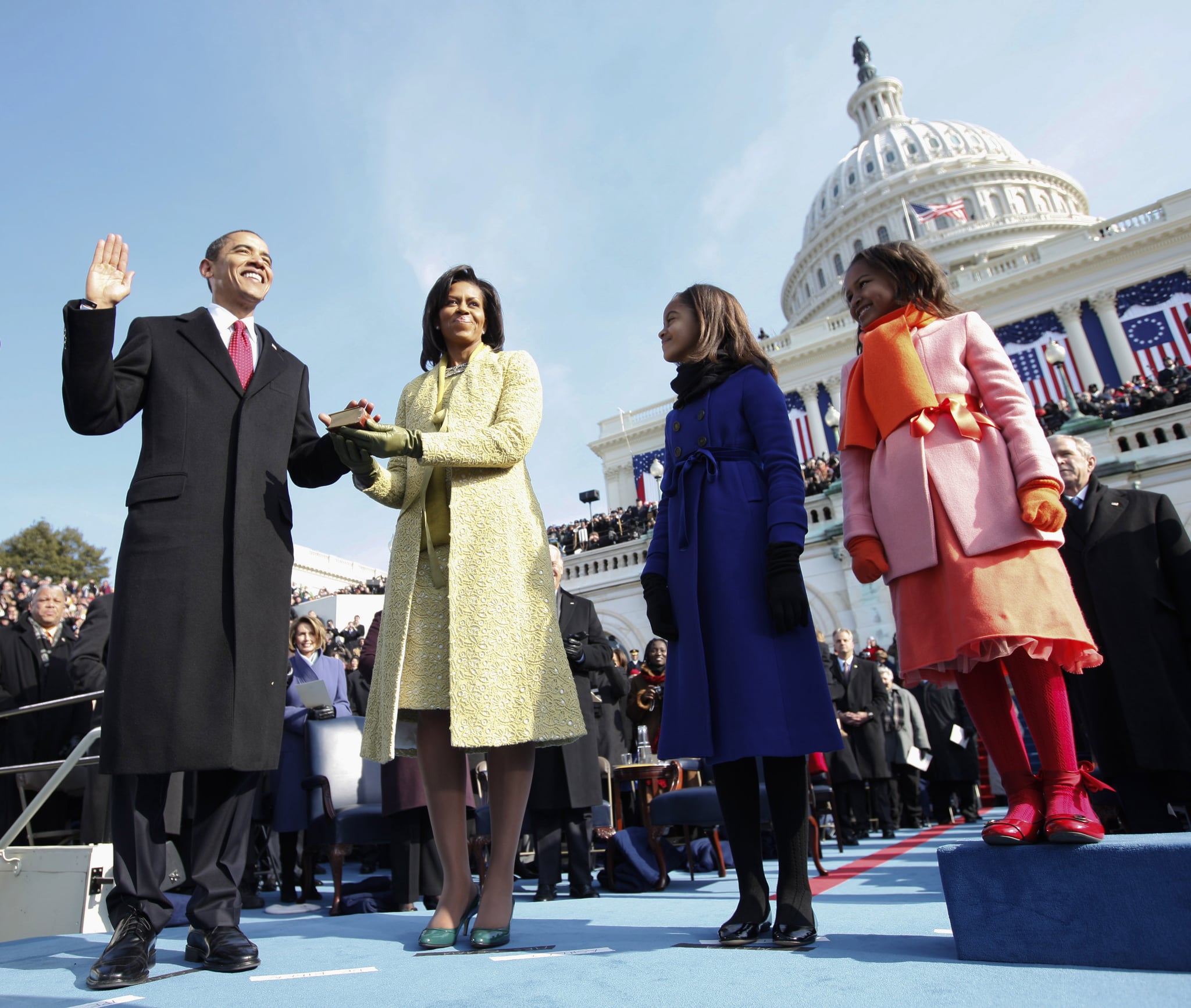 Image Source: Getty / Chuck Kennedy
"It feels like we might finally be getting some momentum."
It's been stated often, but this transfer of power comes during a deeply divided time for the nation. In fact, the inauguration is taking place exactly two weeks after supporters of Donald Trump stormed the Capitol to stop the electoral vote count. Speaking to the challenges the Biden White House will face, Michelle said, "No one person, even a president, is capable of waving a magic wand and fixing the problems that persist in this country." She added, "But this past year, I've seen folks from all over America step up like never before, whether it was peacefully protesting against racial injustice, registering first-time voters, or simply making sure a neighbor could safely get their groceries. It feels like we might finally be getting some momentum."