Mila Kunis, Ashton Kutcher's Reach Ukraine Fundraiser Goal
Mila Kunis Is Grateful After Surpassing Fundraiser Goal For Ukrainian Refugees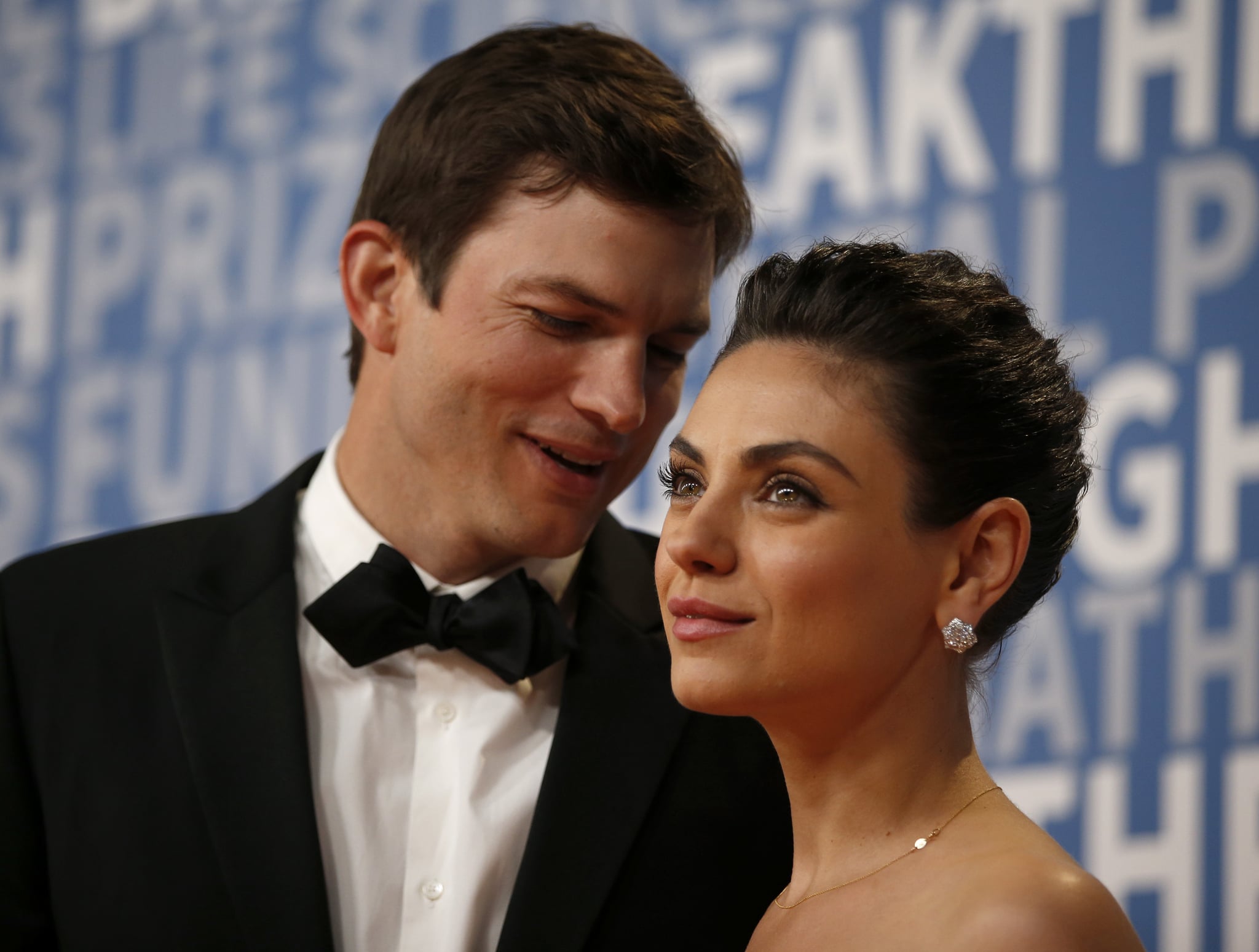 Image Source: Getty / MediaNews Group / Bay Area News
Mila Kunis and Ashton Kutcher successfully organized relief efforts for Ukraine following Russia's invasion. On March 3, the couple announced the launch of a new Stand With Ukraine fundraiser benefiting refugee and humanitarian aid, namely in the form of housing and supplies like beds, medical supplies, and sanitation kids. The GoFundMe initially had a goal of $30 million. Kunis and Kutcher personally donated $3 million. On March 17, the couple revealed that they surpassed their goal.
"Over 65,000 of you donated. We are overwhelmed with gratitude for the support," Kunis said in a video alongside Kutcher. "While this is far from a [solution] of the problem, our collective effort will provide a softer landing for so many people as they forge ahead into their future of uncertainty." She also encouraged supporters to continue donating to their relief fund and others.
Kutcher added, "Our work is not done. We will do everything we can to ensure that the outpouring of love that came as a part of this campaign finds maximum impact with those in need . . . As funding continues to come in we will treat every dollar as if it were being donated from our pocket, with respect and honor for the work that went into earning it, the intent of love through which it was given, and the desire for it so be maximized for positive outcomes for others."
The cause hits close to home for Kunis, who is Ukrainian. "I was born in Chernivtsi, Ukraine in 1983. I came to America in 1991," the actor said in a video announcing the charitable cause. "I have always considered myself an American, proud American. I love everything this country has done for myself and my family, but today I have never been more proud to be a Ukrainian." Kutcher added, "And I've never been more proud to be married to a Ukrainian."
In a statement on GoFundMe, Kunis praised the courage of her compatriots. "While we are witnessing the bravery of Ukrainians, we are also bearing witness to the unimaginable burden of those who have chosen safety," she wrote. "Countless amounts of people have left everything they know and love behind to seek refuge. With nothing but what they could carry, these Ukrainian refugees are in need of housing and supplies right away."
The money raised for Stand With Ukraine will benefit Flexport — a freight company organizing shipments of supplies to refugee sites — and Airbnb, which is providing free short-term housing to Ukrainian refugees. For more information on organizations benefiting Ukrainian civilians and soldiers, take a look at our resource guide here.