We're Over the Term "Friendship Goals," but Miles Heizer and Mae Whitman Are Still It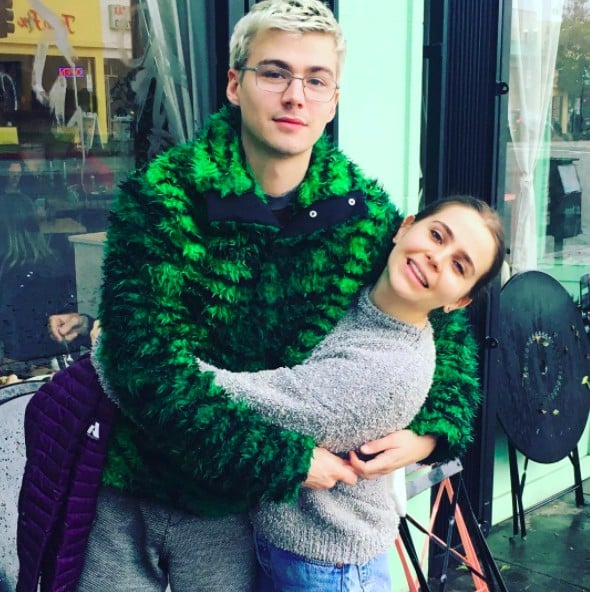 If you watched Parenthood back in the day, then you're probably already a fan of Miles Heizer, but if you're only just starting to obsess over the talented actor, it's probably because you watched him in Netflix's 13 Reasons Why. While we love the fact that he hangs out with his 13 Reasons Why costars in real life — and has a particularly special bond with Brandon Flynn (who plays Justin Foley) — he's also still tight with someone in particular from Parenthood: Mae Whitman.
You probably know Mae from her various acting roles from when she was younger, in particular a guest appearance on Friends and her heartbreaking role in Hope Floats alongside Sandra Bullock. Miles and Mae are best friends and roommates, and they often document their hilarious adventures and bond on social media. While some celebrity BFFs are all about staging the most glamorous photos and only sharing the enviable side of their lives with their fans, Miles and Mae keep it totally real. From hanging out in parking lots to being lazy on the couch, we relate to them on many levels.