Millie Bobby Brown Attending Purdue University
Millie Bobby Brown Is Studying Human Services at Purdue University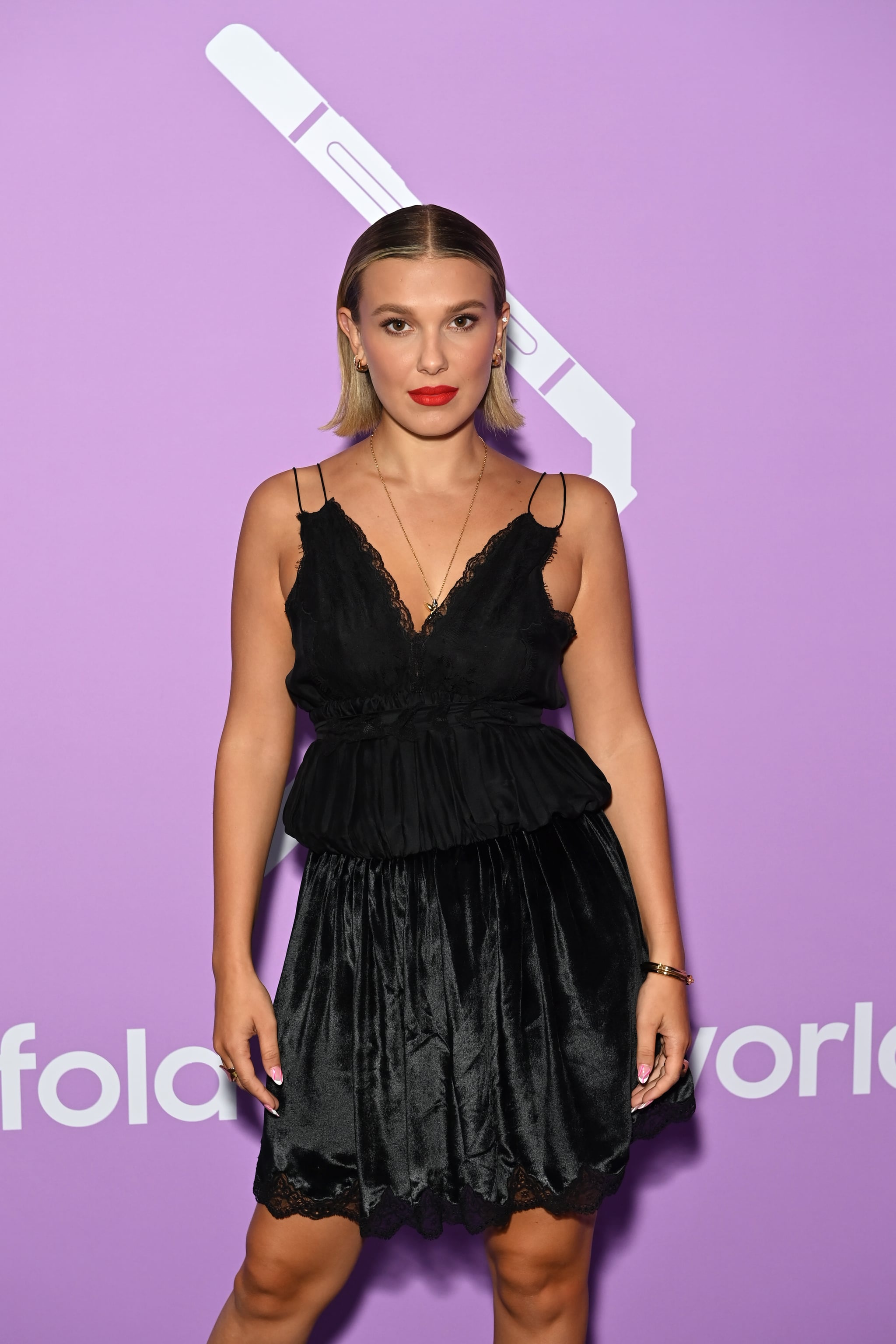 Millie Bobby Brown is going to college — in the same state where "Stranger Things" takes place. In an interview with Allure for its September cover story, the 18-year-old star, who plays Eleven on the show, shared that she is currently taking online classes at Purdue.
According to the publication, Brown is studying human services, a major where "you learn about the system and how to help young people," she said. Per Purdue's website, the major focuses on developing students' "knowledge in human development and family studies, skills for working with people in service agencies, and program evaluation skills." Human-services students "are trained for a variety of careers in community-based programs, home-based programs, health-related social services, and mental health organizations," it reads.
Purdue, ironically, is located in Indiana, the very same state where the fictional town of Hawkins that is at the heart of "Stranger Things" is located. The show itself has even quietly paid tribute to Purdue, with a background character in season three seen wearing a Purdue T-shirt during a scene in the Starcourt Mall.
In addition to her studies, Brown is keeping quite busy. She is currently dating Jake Bongiovi and will star in "Enola Holmes 2" this fall — and eventually, she'll have to face Vecna once and for all in "Stranger Things" season five.
One thing she doesn't do, however, is spend a lot of time on social media. She also told Allure that she doesn't have any social media apps on her phone and her profiles are managed by other people. But she tries to keep in perspective all the stresses of her life in the public eye, focusing on what she can do to help others. "Of course, people can look at it as pressure or scary, but I think that's the most exciting part of my job," she said. "People are all looking at me, 'What are you going to say, Millie?' I'm going to say, 'Young girls deserve an education. Young people everywhere deserve equal rights. [You] deserve to love the people that you want to love. Be the people that you want to be and achieve the dreams that you want to achieve.' That's my message."