Mindy Kaling and B.J. Novak Aren't Dating (Anymore), but Their Quotes Are Precious
If you don't already know her (who are you?), Mindy Kaling dominates the world of comedy television writing, bringing us The Mindy Project, Champions, and many wonderful episodes of The Office. We love her for her quick wit, vibrant sartorial choices, and never-ending pop culture savvy.
Many of us are also fascinated by her wonderfully complicated relationship with former costar B.J. Novak. As writers on The Office who dated in real life, Mindy and B.J. also portrayed tumultuous on-and-off lovers Kelly Kapoor and Ryan Howard onscreen. They're no longer dating, but their current relationship will give you serious friendship goals (and also make you secretly hope that they'll start their romance back up).
Here are some ridiculously lovely things that they've said about each other that'll make you gush. Be warned, what you're about to read is very sweet and will make you want to have a "soup snake" — an alternative to "soul mate" coined on The Office — to call your own.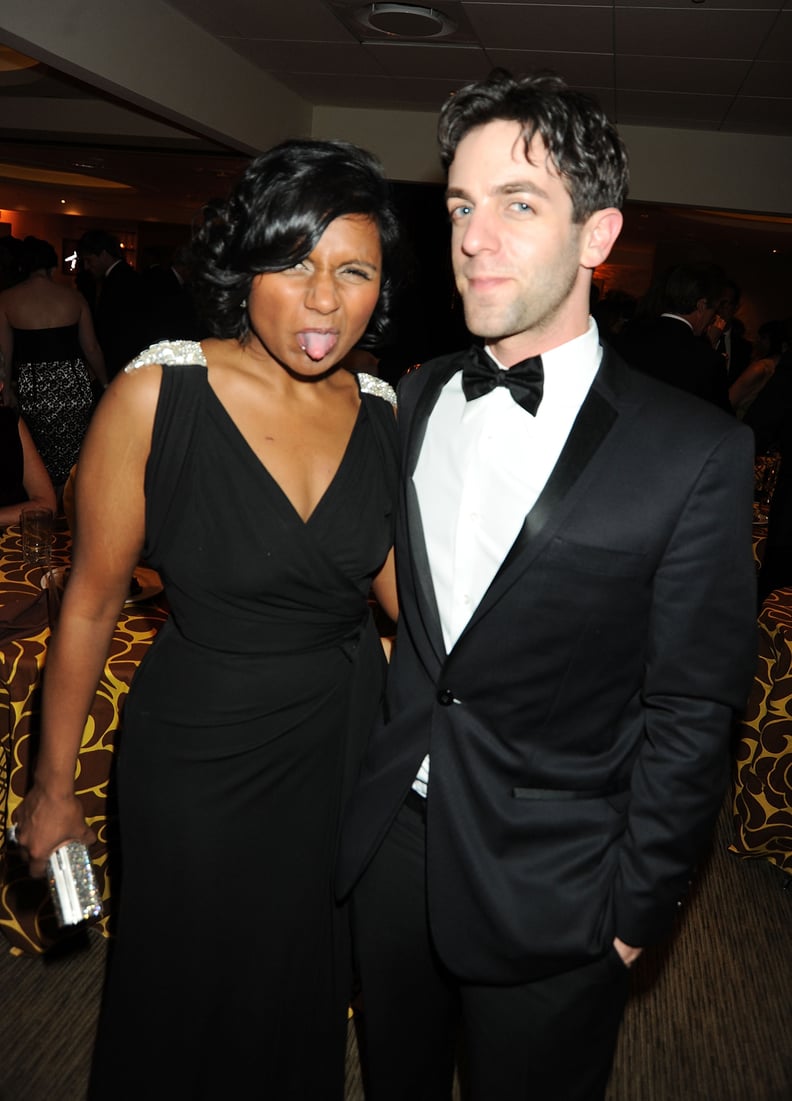 B.J. on whether or not they were dating: "No one, including us, ever really knew, 'Is this dating? Is this not dating?' We were never really dating, we were never really not dating. We didn't know. No one knew. All you'd know for sure was that you'd always find one of us next to the other, even if we weren't getting along."
B.J. on how other people see their relationship: "We are pretty inseparable best friends with a lot of chemistry ourselves, and we're not dating. Whenever we date anyone else, I think there's a period where the person is very skeptical of our friendship."
B.J. on Mindy's personality: "She's a gangster. And guys respond to that. This is not a girl who waits by the phone. This is a girl who picks up the phone and calls whoever she wants."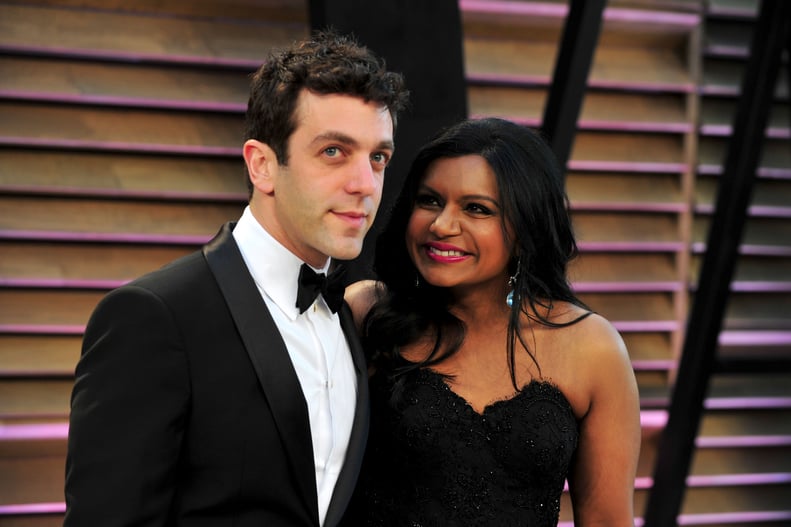 Mindy talking about their breakup on The Howard Stern Show: "He's a good friend of mine, yeah. He's my best friend. He broke up with me. It was years and years ago that that breakup happened. I was so sad, not angry, sad. That was the hottest I ever looked 'cause I stopped eating."
Mindy on what they have together: "We're soup snakes. B.J. and I are soup snakes."
Mindy on being friends with B.J.: "It's the kind of friendship you have when you are embedded with someone, that you can only get by putting in that insane amount of time with people."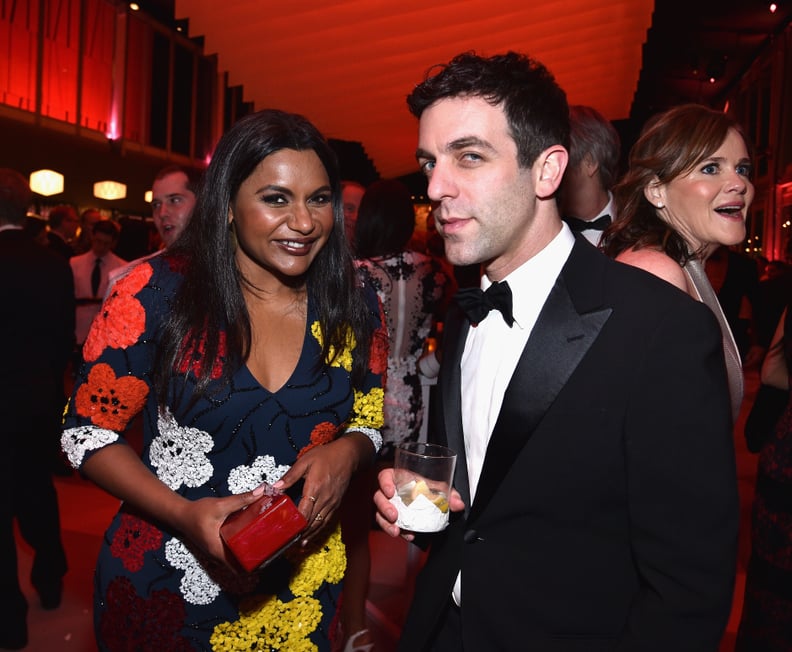 B.J. on Mindy's book: "A friend of mine who doesn't know Mindy told me that for a year she considered Mindy's book one of her closest friends. People really respond to her voice. It's extremely intelligent without being the least bit pretentious."
B.J.'s acknowledgments to Mindy in his book: "Mindy Kaling gets her own line in the acknowledgments, as previously negotiated by her representatives. Thanks, Mindy. I love you and you're the best."
B.J. on Mindy's writing: "Mindy has long been considered the best writer on The Office, and every actor on the show thinks she writes for them best. There is the extra little 'smile' that infuses her scripts, which is hard to quantify. My guess is that it stems from a real loving sense of the super specific inner life of every character. Characters aren't joke machines to her, or types to satirize. As a person, she's incredibly sentimental, more than anyone I've met, but she's also incredibly sharp. She's unabashedly both. That allows her to express real emotions without shyness, but also without clichés."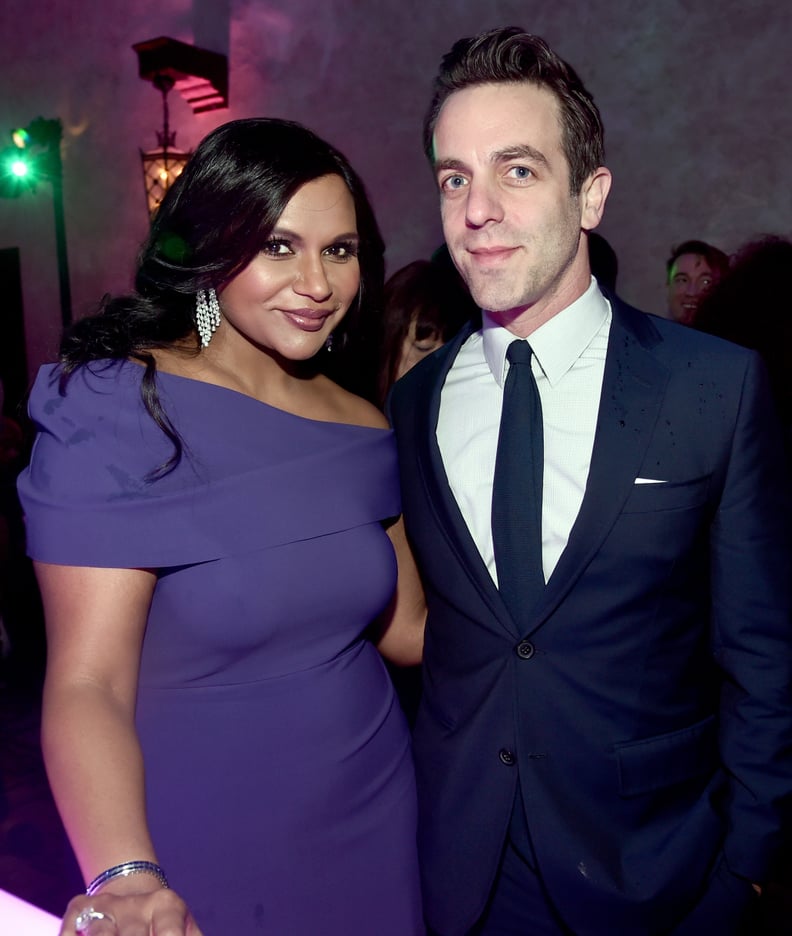 Mindy on how B.J. lifts her spirit: "We are so different and we fight a lot, but the gift he has always given me is the utter and total belief that I am one of the greats. And it is an intoxicating feeling."
Mindy on what their Facebook status would be: "He is not my boyfriend, but he is not my best friend. I guess you could describe our relationship as a 'romantically charged camaraderie with loud arguments,' but I don't think Facebook would accept this as a new status."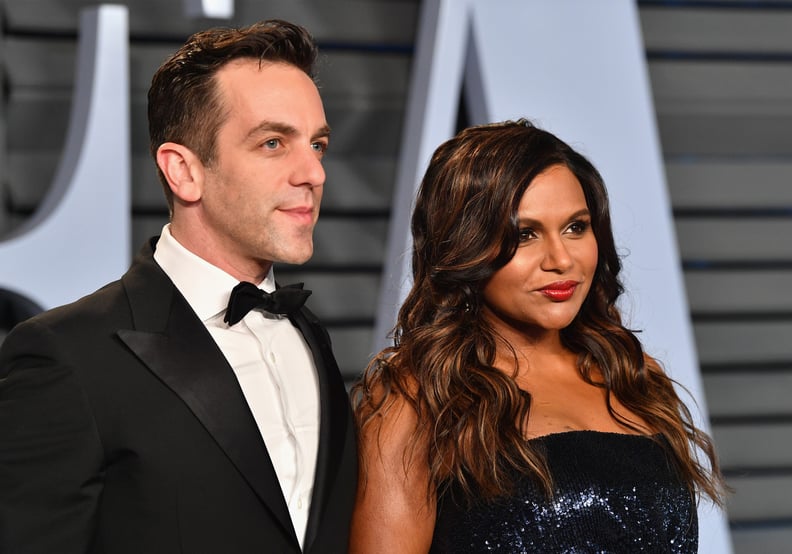 B.J. on his closest friend on The Office: "I was closest with Mindy Kaling, and also least close with Mindy Kaling, on a minute-by-minute basis. And I wouldn't trade it for the world. Actually, I would trade it for the world. What am I talking about: I'd trade it for a more consistently positive relationship with Mindy Kaling. She's the best."
B.J. on Mindy's Howard Stern interview: "I thought it sounded to me like an honest and heartfelt account to a complicated and mostly wonderful relationship."
B.J. on being Mindy's BFF: "It is a fantastic relationship with a lot of shorthand. I feel so lucky that I get a brilliant text from Mindy Kaling, like, once an hour. It's like something you'd win at an auction — Mindy Kaling will blow up your phone!"