Nick Carter and Lauren Kitt Are Expecting Their Third Child
Nick Carter and Wife Lauren Are Expecting Their Third Child: "Sometimes Life Blesses You"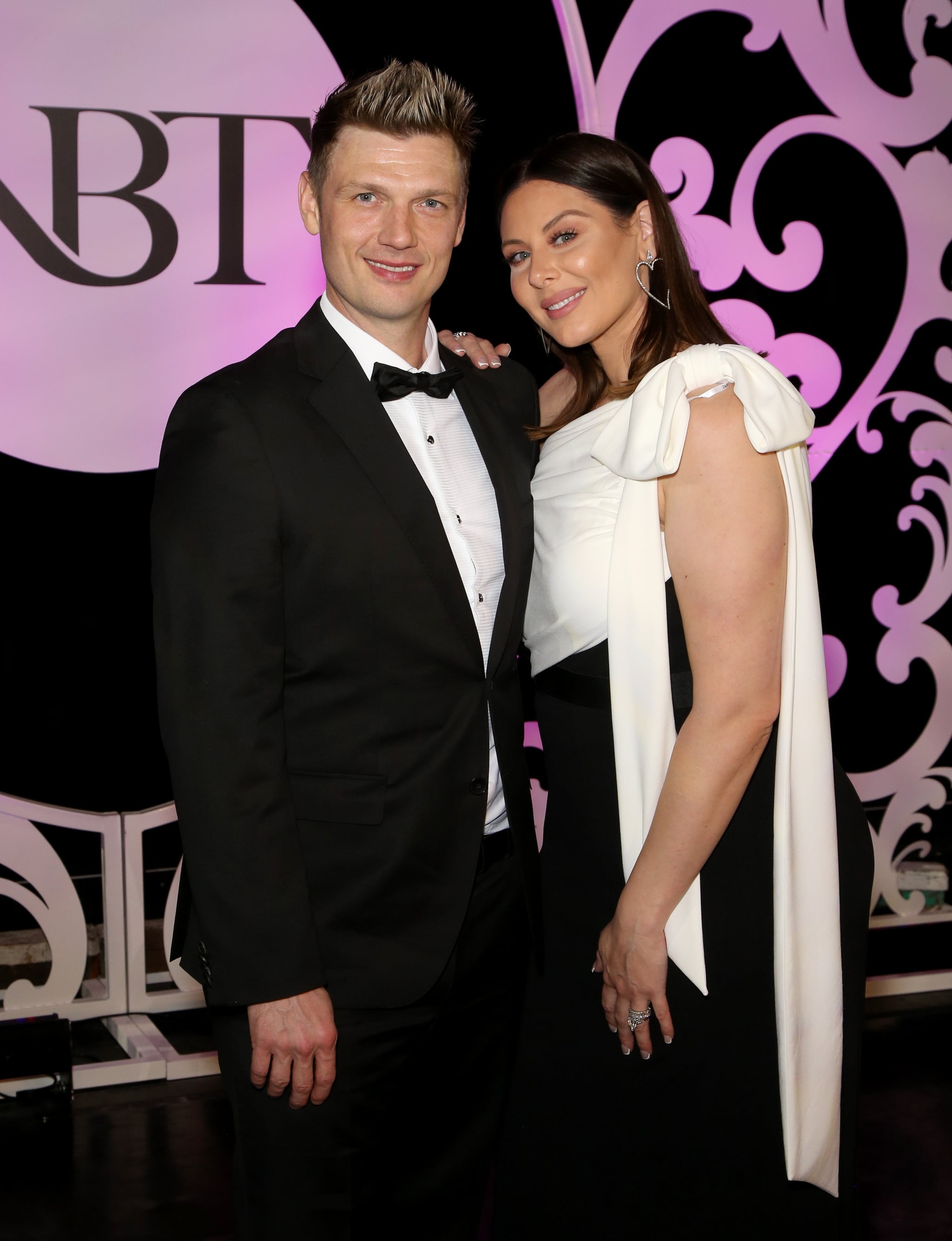 Nick Carter and Lauren Kitt are expecting their third child. "Sometimes life blesses you with little surprises," he captioned a video of the ultrasound on Wednesday. The two are already parents to 4-year-old son Odin and 1-year-old daughter Saoirse. In an interview with People, the couple opened up about the moment they found out they were going to be parents again.
"I was fully set on just having two children and I had prepared for that and made arrangements for that," Lauren told the publication. "We were going to have two children and it was a surprise. I didn't find out I was pregnant till I was about five-and-a-half months pregnant. I didn't have any symptoms, I didn't have anything indicating that I was pregnant. One day I just, I felt something move in my body and I said, 'Nick, there's something not right. I think I need to go to the doctor. Something's wrong with me.' I was not supposed to be able to have any more children, so I never assumed that I was pregnant."
The news comes after the couple suffered multiple miscarriages over the past few years. "My last, the one before Saoirse was a second-term loss, which is more, just more traumatic and there's a lot that goes into it," Lauren told People. "[It was] similar to what Chrissy Teigen went through. When she came out with her story, we were so happy because we were like, 'Wow, other people are open and sharing their stories and it's not so taboo.' People go through it and I was actually very grateful that they shared as much as they did and as in depth as they did, because I mean, no one talks about it."
Nick added that "with everything that 2020 has given to the entire world," they look at their surprise pregnancy as "a blessing" as they start the new year. "We love our two children and we pride ourselves in being great parents," he said.
Image Source: Getty / Gabe Ginsberg