Nick Jonas and Priyanka Chopra Take Their Newlywed Bliss to the Caribbean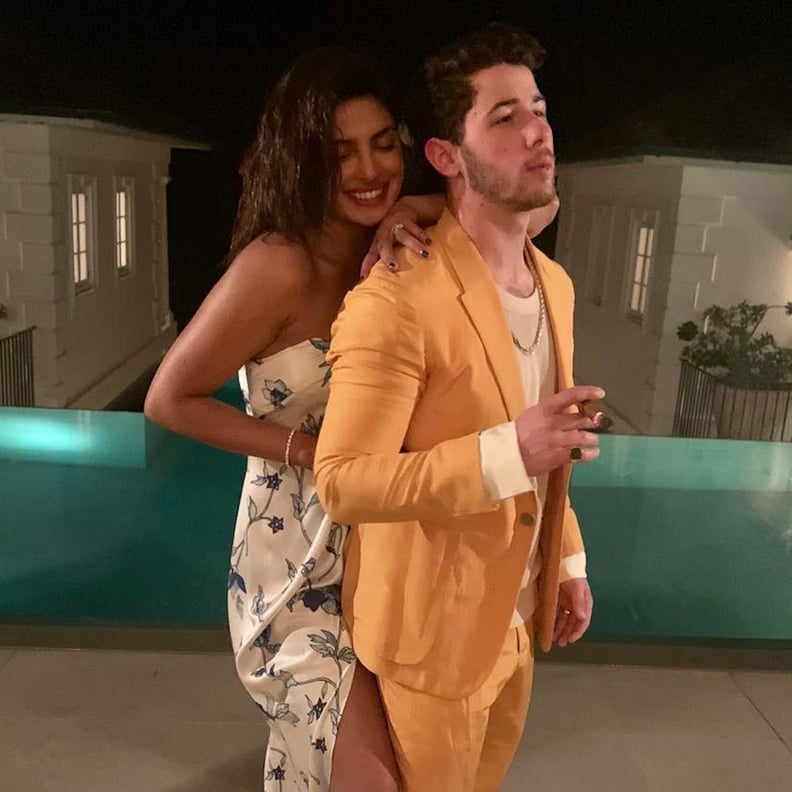 After a month full of wedding celebrations, Nick Jonas and Priyanka Chopra have officially begun their honeymoon. On Sunday, the newlyweds touched down in the Caribbean following their family vacation in the Swiss Alps. The pair looked ready for some romantic R&R as they held hands while stepping off of their flight. Priyanka donned a pale blue dress, while Nick kept things casual in a gray long-sleeved tee. On Tuesday, Priyanka shared a photo of herself relaxing on the beach on her Instagram Stories, and we wish we were doing the same. Two days later, Nick gave us a closer peek at their honeymoon, posting a video of Priyanka on a swing.
Nick and Priyanka's relationship initially started off as a friendship, but things turned romantic when they started dating in May 2018. Nick popped the question to Priyanka during her 36th birthday celebration in July 2018, and five months later, they tied the knot in a series of ceremonies in India. Yep, Mr. and Mrs. Jonas are living the good life!