Zendaya and Nicki Minaj Gush About Their Impactful Barbies on Instagram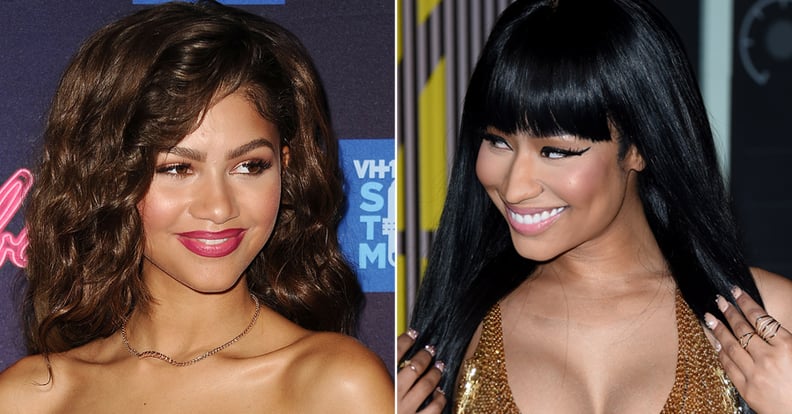 Getty | Jason LaVeris / Mark Ralston
In case you missed it, Zendaya's dreadlocks from this years Oscars were immortalized in Barbie form over the weekend in LA. We were already overwhelmed by the power of her personal message on Instagram, where she talked about how much her doll would have meant to her as a little girl. Nicki Minaj sweetened the whole situation, though, when she weighed in and talked about her own Barbie experience. Keep scrolling for the wonderful exchange in full. Nicki's Initial Response
"Congrats on your doll, Zendaya! Did u know Barbie made me one a cpl years back? It was such an honor & a HUGE surprise. Anyway, I love your doll's hair! I love what it means for other little girls who will identify with it & be empowered. Continue to be proud of yourself girls!!!!! #Barbie"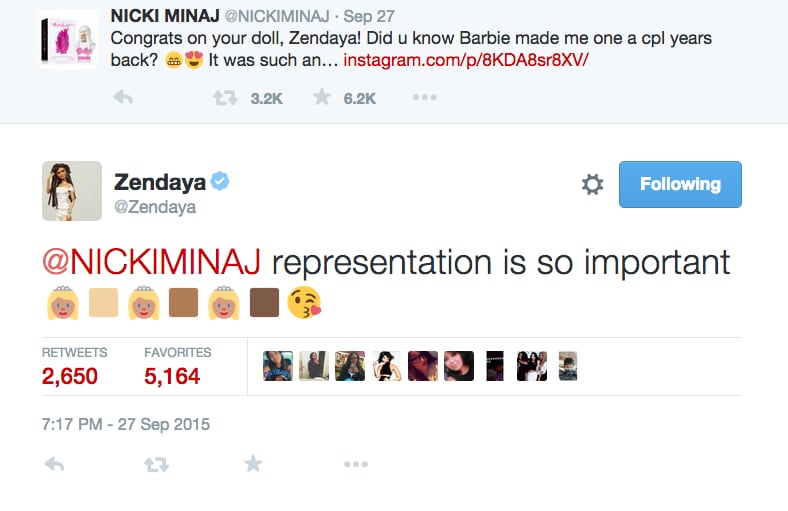 Zendaya's Reply to Nicki
Zendaya answered with a quick word about representation, and appropriately included a very representative set of princess emoji. Nicki's Barbie Fantasy
"@zendaya they should have matching bff Barbie cars with the dreamhouse to match. Love this."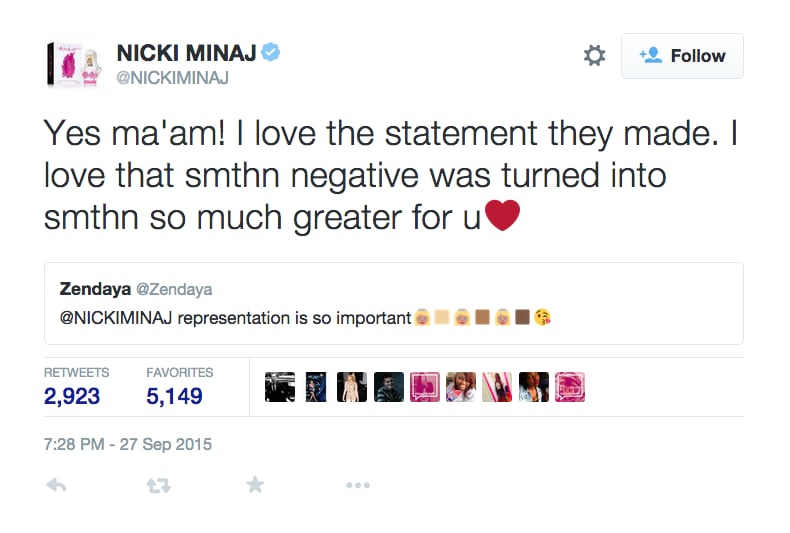 Nicki's Follow-Up Comment to Zendaya
Nicki, of course, is referring to the entire controversy surrounding Giuliana Rancic's comments on Fashion Police, which had the whole situation spiraling into a viral news story. And Nicki's right: it's really incredible to see something good come out of such a negative situation. Talk about a new kind of squad goal.