Nikki Bella Re-Cancels Her Wedding to John Cena: "I've Ruined Everyone's Fairy Tale"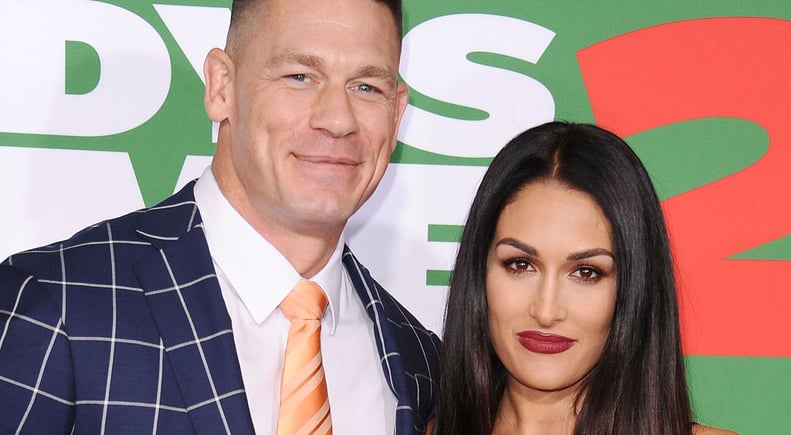 Looks like Nikki Bella and John Cena aren't going to be Mrs. and Mr. anytime soon. On the season finale of Total Bellas, fans got to see Nikki really struggling with wedding planning after John couldn't make it to their final venue appointment.
"It's tough 'cause he's like fighting really hard for me. The tables have kind of turned," she said. "I didn't give myself long enough the first time we broke up because I got so excited he wanted kids. I feel like I've ruined everyone's fairy tale. My heart hurts so bad."
The first time Nikki and John ended their engagement, it was just a few weeks before their May 5 wedding. Nikki reportedly called it off because she didn't "need a pity husband" and the two had very different outlooks on their future. For years, John had made it very clear that he didn't want kids, but he had a change a heart because of how important it was for Nikki to one day be a mom.
"It just sucks. I wish it could be different, and I think that's why I've had almost six years of working on us and fighting and just taking in a lot. I just feel like I've hit the point that I'm just exhausted and done," she said. "I just don't want to hurt him. It's just hard when you love someone so much and care for them so much, but you just can't do it anymore. It's not his fault; it's not my fault. We've had this amazing love story and it's just come to an end."
So, where do the two currently stand? Nikki revealed the status of their relationship in a recent YouTube video. "I'll admit, my relationship, it has been a super emotional rollercoaster ride. And I think it's hard for people to understand, because we film and things get shown months after. I feel like I have to say what's the update on John and I, but right now, we are just friends." Watch the video below to see what else Nikki had to say and why she still has hope for her relationship with John.