Orlando Bloom Sings Karaoke on St. Patrick's Day
Orlando Bloom Surprises Pub-Goers With a Karaoke Performance of Irish Songs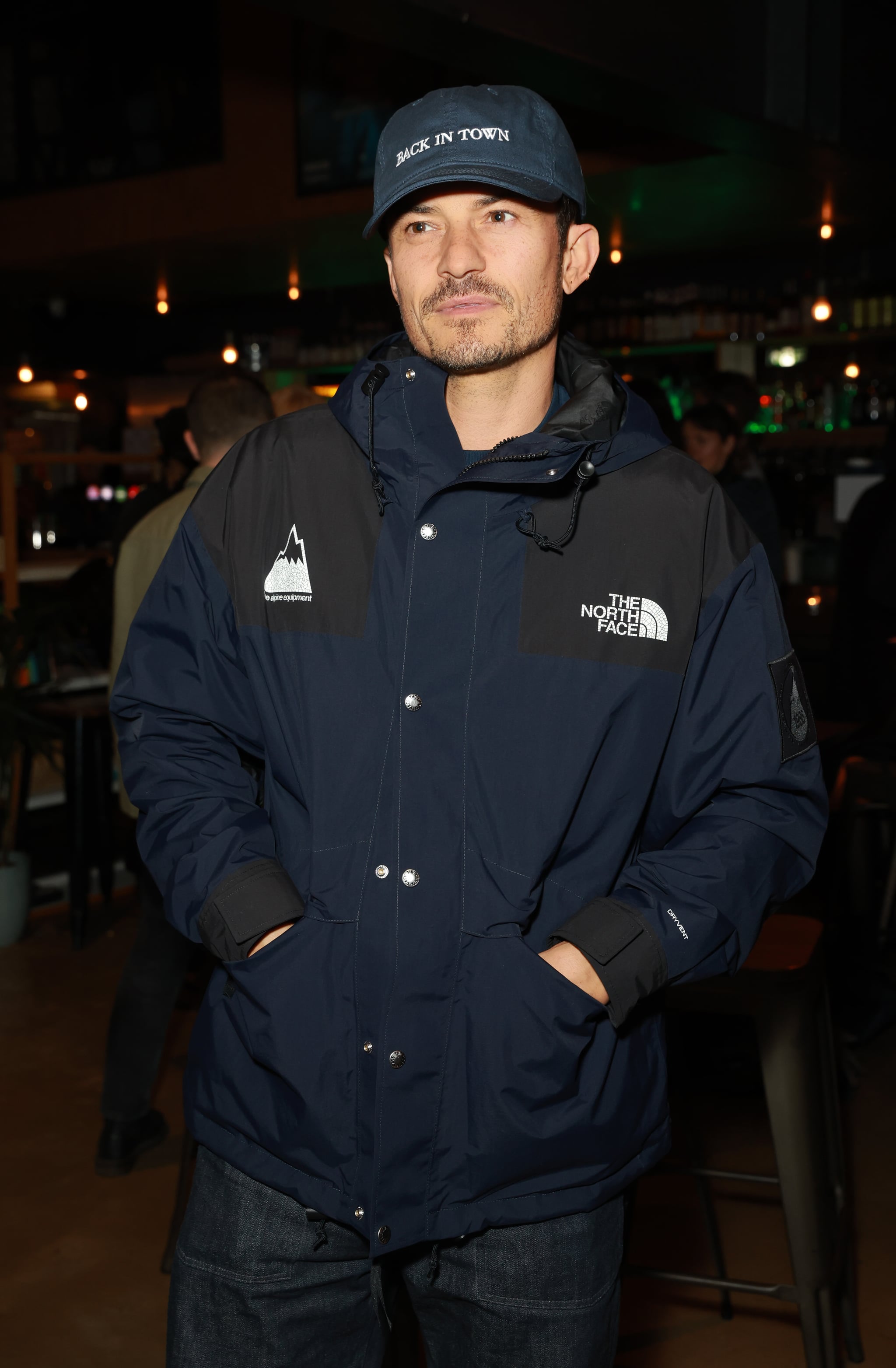 Image Source: Getty / Kevin Winter
It's not often we get a candid look into a celebrity's Friday night, but St. Patrick's Day had Orlando Bloom letting loose on the karaoke mic — and we were all given a sneak peek. Thanks to Capital Radio's Chris Stark, who happened to be celebrating the Irish occasion in The Alma Pub, the radio DJ tweeted: "It's honestly not the Guinness talking but Orlando Bloom has just started singing Irish songs in the pub I'm in . . ." When fans asked for proof, he added a video, and lo and behold, the "Carnival Row" actor was filmed singing a rousing rendition of Irish folk song "She Moved Through the Fair."
The dad of two was dressed casually in a The North Face navy raincoat, baggy jeans, and a navy hat as he took center stage in the pub alongside live band Juice of the Barley. At one point, he could be heard shouting "everybody" to encourage the pub-goers to join in. Stark added, "He's actually really good."
While some were still questioning if it really was the "Pirates of the Caribbean" star, his performance was confirmed by his fiancée, Katy Perry. She commented on Stark's video on Twitter, writing, "What a ledge." And we have to agree! Others were quick to comment on social media, calling Bloom a "legless Legolas" in reference to his Lord of the Rings character. Extra points that this happened "Last Friday Night," too.
Bloom, who is engaged to Perry, previously opened up about the challenges in their relationship. "Her pool is not a pool that I necessarily understand, and I think my pool is not a pool that she necessarily understands," he told Flaunt magazine in February. Perhaps Bloom's love of karaoke could be the first step in dipping his toe into the music industry. May we suggest "Roar" as the next song of choice? Watch Bloom's karaoke sesion below.