Orlando Bloom Discusses His Relationship With Katy Perry
Orlando Bloom Says His Relationship With Katy Perry Is "Challenging": "We Definitely Battle"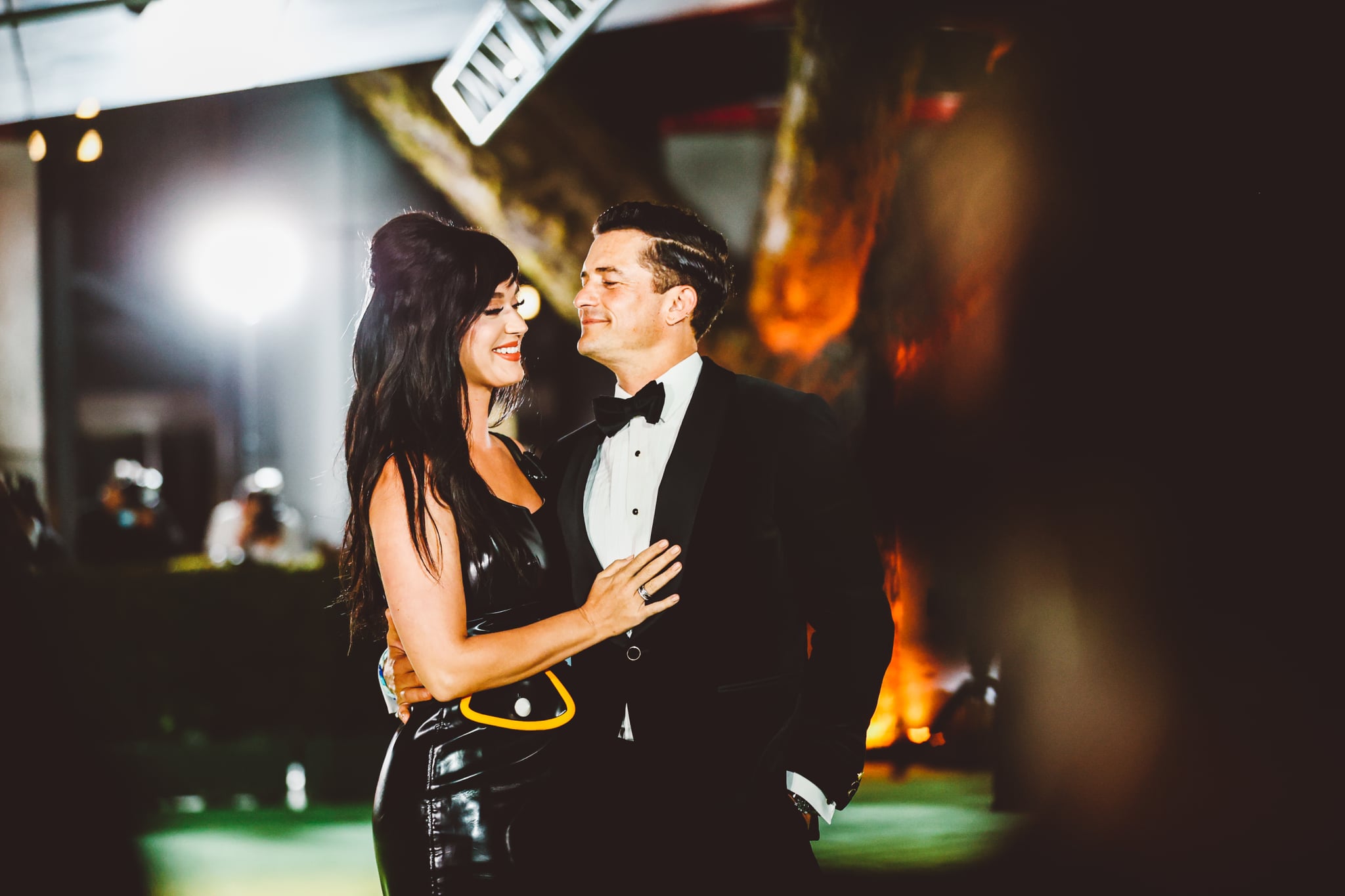 Orlando Bloom is making it clear that his relationship with Katy Perry isn't always rainbows and butterflies. The star opened up about his fiancée in a Feb. 15 interview with Flaunt, revealing that it takes some effort to make things work in their relationship, particularly when it comes to their careers.
"We're in two very different pools," he explained of their respective artistic niches. "Her pool is not a pool that I necessarily understand, and I think my pool is not a pool that she necessarily understands. Sometimes things are really, really, really, challenging. I won't lie. We definitely battle with our emotions and creativity, [but] I think we're both aware of how blessed we are to have uniquely connected in the way that we did at the time that we did, and there's definitely never a dull moment."
Things may not always be easy for the couple, but for Bloom, it's all part of the process of learning and growing together. "I think we're all just humans navigating," he said, describing Perry as his "baby mama and life partner." Bloom added: "We have to learn to accept each other. And I think everybody's fallible. Everybody's flawed and everybody's just looking to improve. I'm personally trying to evolve . . . attain enlightenment in this lifetime. I'm trying. I'll keep trying."
Bloom and Perry have been dating since 2016 and announced their engagement in 2019. In 2020, Perry revealed she was expecting their first child together in her "Never Worn White" music video, and their baby girl, Daisy Dove, was born that April.
Since then, the couple have kept relatively quiet, but they've made a few public appearances together. In January 2022, Perry honored Bloom's 45th birthday with a sweet Instagram tribute. "Happiest 45th to the kindest, deepest, most soulful, sexy & strong man I know," she wrote. "Thank you for being a constant compass, an unwavering anchor, and bringing joi de vivre into every room you walk in. You are the love and light of my life. I thank my lucky stars for you and our darling dd."
While the two still haven't tied the knot yet, in a September 2022 interview with Drew Barrymore, Perry said that a wedding is in the works and will happen "hopefully soon."