Justin Bieber's Scandals
Justin Bieber Apologizes, Again, For Making Racist Remarks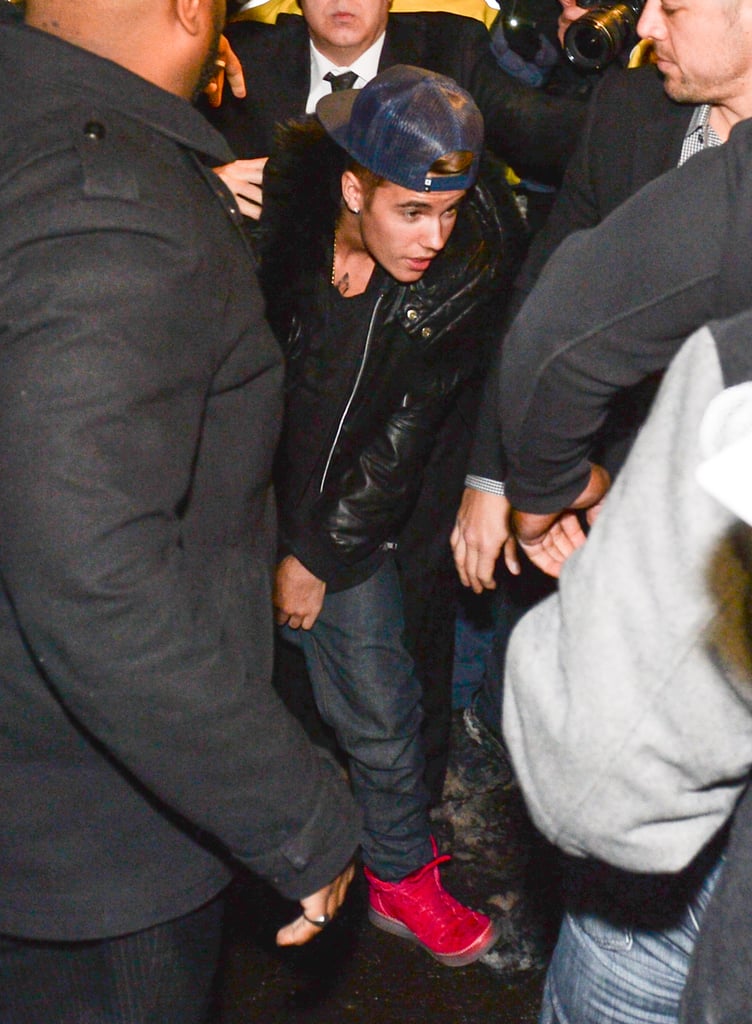 Jan. 29
Justin made headlines again when he turned himself into Toronto police to be charged with criminal assault. The charge resulted from a December incident in which he allegedly roughed up a limo driver. It was a big day for Bieber, as he also released a video for his new song, "Confident," and pleaded not guilty to the DUI and drag racing charges in Miami.
Jan. 31
Justin's private plane was searched by police at an airport in New Jersey after the authorities detected a strong odor of marijuana coming from the plane. Justin, who was traveling with his father and 10 friends, was eventually allowed by authorities to leave the airport. He reportedly admitted to smoking pot and drinking, but since there were no more drugs on the plane, the police had to let him go. Over the weekend, he attended several Super Bowl parties in NYC.
Feb. 5
NBC News obtained the official report from Justin's plane drama before the Super Bowl, and the new revelations won't pay the pop star any favors. According to the pilots and the flight attendant, Justin and his friends were smoking so much weed on the plane that the crew all had to wear gas masks. Justin and his entourage were asked to stop smoking, but they refused to listen to the crew. In addition, Justin and his father, Jeremy, were allegedly "extremely abusive verbally" to the flight attendant, so much so that the captain asked her to stay in the cockpit to avoid interacting with Justin and his team.
June 4
In the first week of June, never-before-seen video of Justin repeatedly making racist remarks surfaced online. The first video, which was shot when Justin was 15 for his Never Say Never documentary, showed Justin making a racist joke using the n-word. The singer quickly apologized, but another video soon surfaced from around the same time period that showed the then-14-year-old Justin singing his hit song "One Less Lonely Girl" while replacing "girl" with the n-word. Justin was forced to apologize, again.