Pink and Carey Hart Dressed Up as Lucy and Ricky Ricardo For a Party, and We're in Love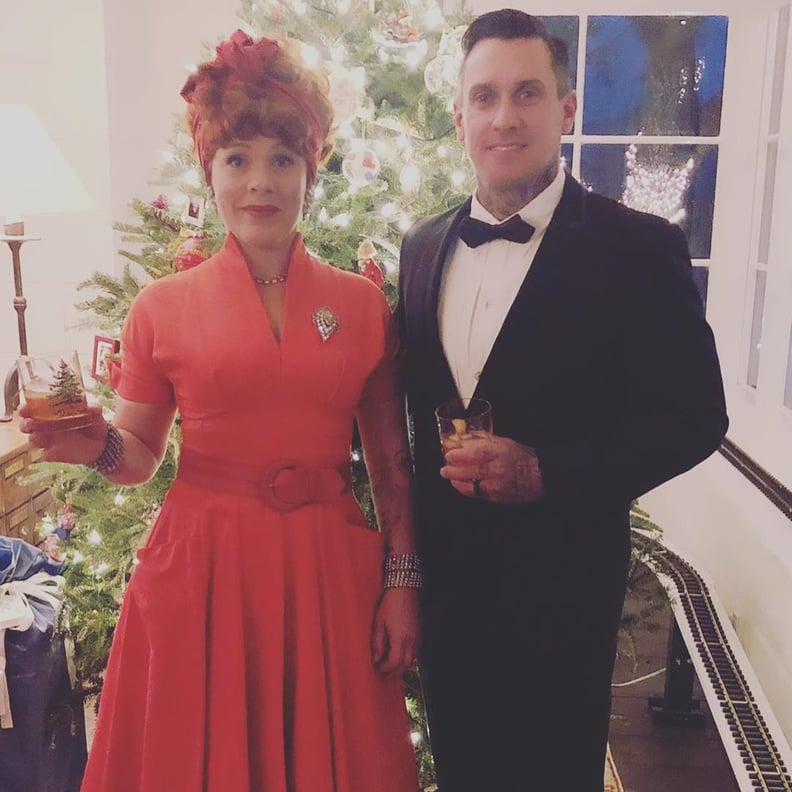 As an adult with an obvious lack of reasons to dress up other than Halloween, I can confidently say there is nothing like a themed party. Pink and Carey Hart clearly feel the same way, because when they were summoned with a "famous couple" theme for a holiday party, they didn't just go as Danny and Sandy from Grease or Mickey and Minnie Mouse, they went all out as the iconic duo that is Lucy and Ricky Ricardo.
Over the weekend, the parents of two documented their I Love Lucy sitcom costume, giving us plenty of premature Halloween inspiration — all the way down to their red heels and Oxford shoes. "I really do love Lucy," Pink captioned her photo alongside her husband, and we really do love them. One comment on Carey's Instagram photo said it best: "Guess she's not Pink anymore she's red 😂," but regardless of who she is, she's definitely homeeee! Read on to see photos from their fun night out.