Prince Harry and Meghan Markle Get Invited to Honeymoon in Antigua and Barbuda
We can't get enough of Prince Harry and Meghan Markle's blossoming romance, and obviously, neither can the prime minister of Antigua. During a reception held in the prince's honor on Monday as part of his Caribbean tour, Gaston Browne left the famous royal feeling a little embarrassed when he invited him and the Suits actress to come to the island again in the future. "I understand that there may be a new addition to the royal family very soon," he said. "I am told that there may be a princess, and I just want to say that should you make the decision to honeymoon, then Antigua and Barbuda want to welcome you." But while Harry is definitely off the market, Miss Antigua and Barbuda Leanda Ann Norville (pictured below) couldn't help but gush over the prince, adding that any girl would be lucky to be his princess. "His girlfriend seems like a nice lady," she said, "but I would be a good girlfriend for him."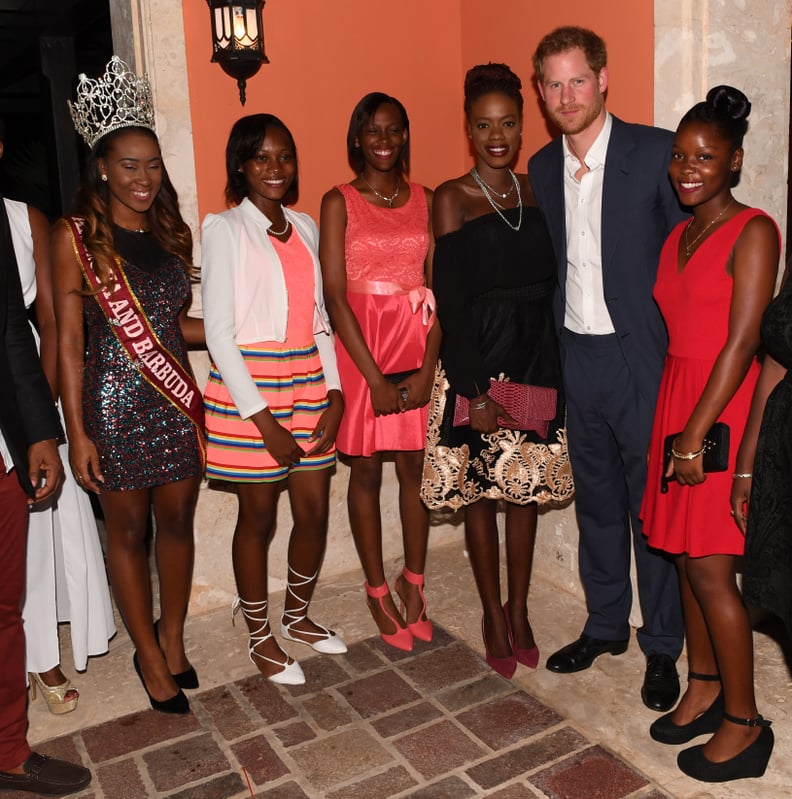 Even though Harry has kept pretty mum about his personal life and has yet to bring up Meghan during his stay in the Caribbean, he did release a statement earlier this month urging the press and public to respect her privacy. As for Meghan, a friend of the star recently told People that the 35-year-old philanthropist is "head over heels" for the prince and is "doing everything she can to make the relationship work."