Inside Prince Philip's Surprising Connection to Princess Diana — and Their Falling Out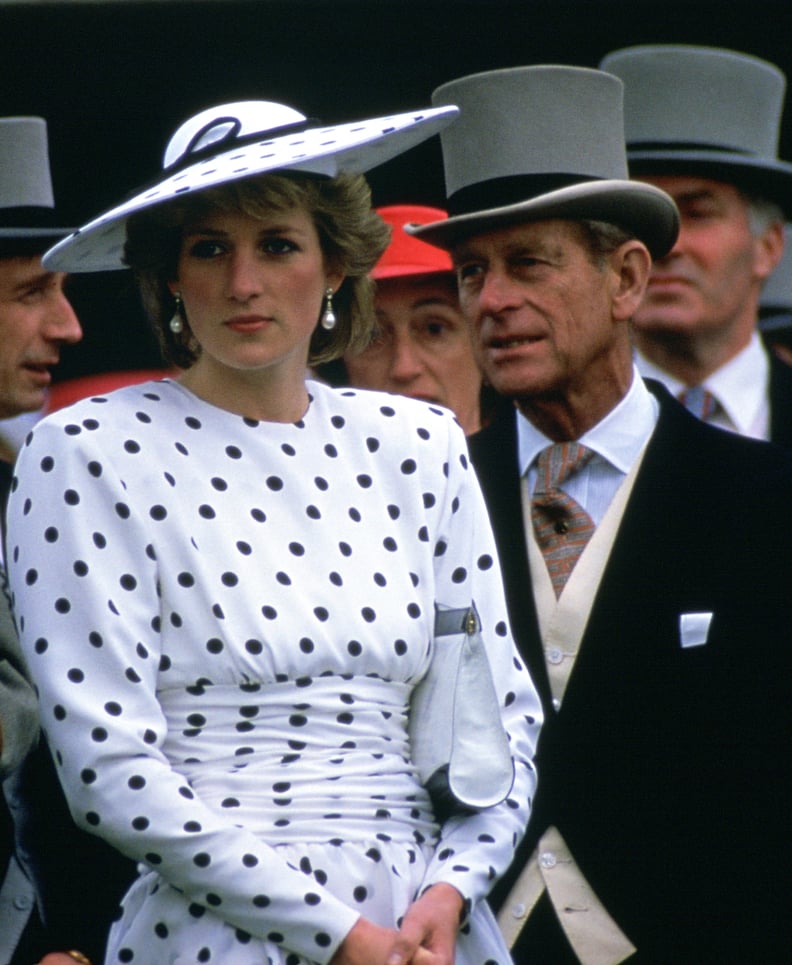 Princess Diana Archive/Getty Images
The death of Prince Philip at the age of 99 has the world reflecting on his remarkable life, and that includes looking back at his up-and-down relationship with his former daughter-in-law, Princess Diana. Prince Philip and Princess Diana once shared the special bond of knowing what it was like to marry the heir to Britain's throne. That commonality wasn't, ultimately, enough to keep them close. Anyone who watched The Crown's fourth season will recall the scenes of Philip and Diana happily stalking through the Scottish highlands together near Balmoral Castle, and those moments accurately reflect Philip's feelings at the time. He thought Diana was everything Charles needed in a wife: young, English, fun, and interested in the outdoors. It's possible Philip saw something of himself in Diana, too; they both were, while well-connected socially, outsiders to the unique world of the Windsors.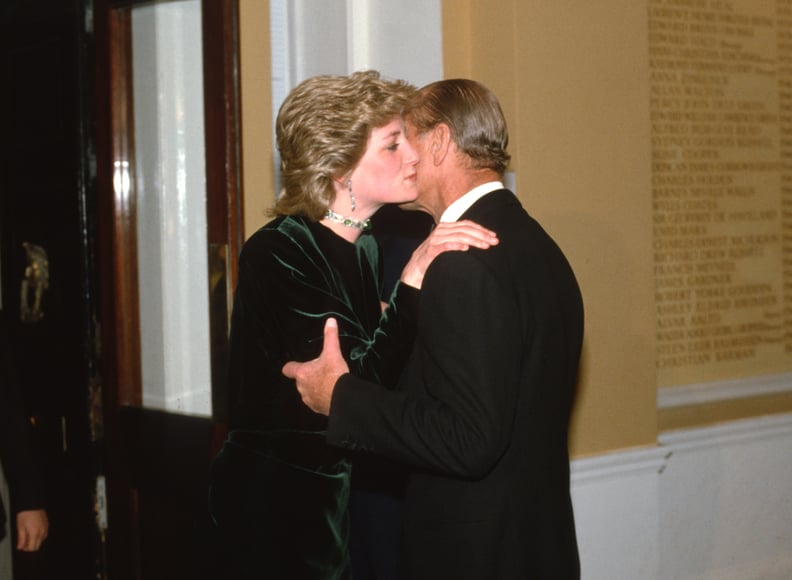 Philip and Diana's Early Relationship
Philip, being fond of Diana, was one of the main champions of her relationship with Prince Charles. During Charles and Diana's relatively brief courtship — she memorably said they'd only met 13 times before he proposed — Philip wrote to his son that, due to increasing press interest in the new romance, the relationship should be ended or made official to preserve her integrity. Charles interpreted this letter as an ultimatum and decided to propose.
Though many in the royal family did not warm to Diana at the beginning — or ever — her father-in-law was a reliable early friend. Biographer Sarah Bradford noted in Diana that "The Duke of Edinburgh, always sympathetic to a pretty young girl, did his best to jolly her along, whirling her into dinner when she hung back overcome with shyness."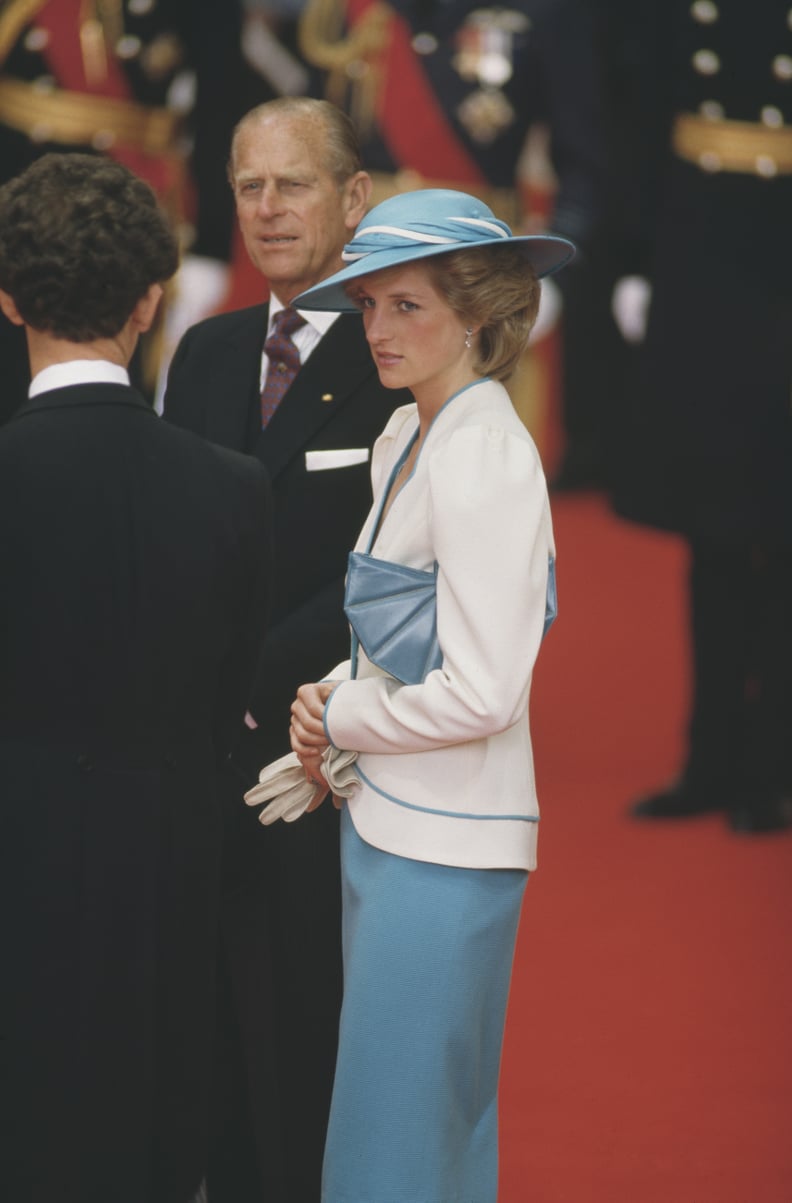 How Diana's Tell-All Changed Things
Philip's friendship, however, lasted only so long. The 1992 publication of Andrew Morton's Diana: Her True Story brought about a sea change in her relationship with Philip and the broader family. The book told the world about Diana's eating disorder and suicide attempts and Charles's relationship with Camilla Parker Bowles. Beyond their concern for Diana's welfare, the royals were aware that the book reflected very poorly upon individual relatives as well as the institution. Much of what Philip did in his life was motivated by his desire to protect the queen and the crown, and the book was seen as a betrayal.
Diana denied involvement with the book, despite having been instrumental in its creation. Andrew Morton wrote later in Diana: In Pursuit of Love that publication of the earlier biography prompted the queen and Philip to summon both Diana and Charles to a meeting. There, Philip angrily accused Diana of lying about her involvement; he also said the family possessed a tape recording of her on the phone talking about the book prior to its publication.
She was incredibly upset by the meeting, but things within the family nonetheless carried on as they were for some time longer. There were scheduled events for the queen, Philip, Charles, and Diana to attend, including that year's Royal Ascot races. Philip's changed feelings toward Diana are believed to have been on display when he publicly snubbed her at the races that summer.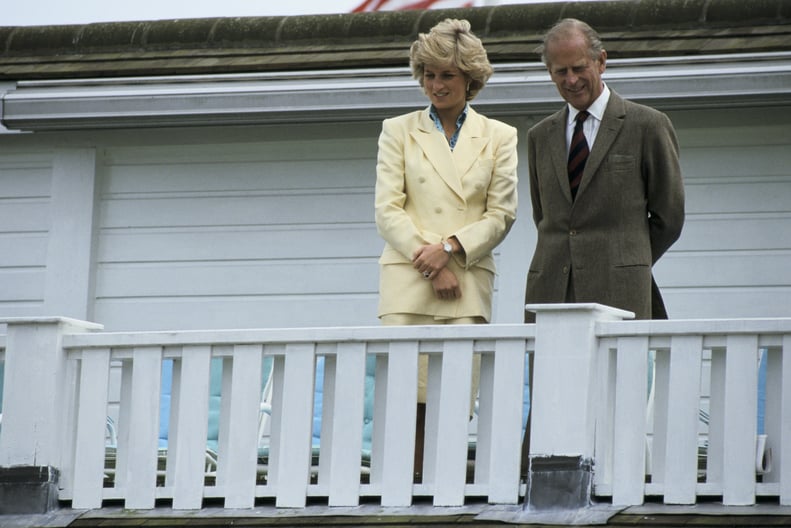 Philip's Letters Amid Diana and Charles's Marital Troubles
Nonetheless, Philip wrote Diana a series of now-infamous letters about her marital situation a few weeks later, ostensibly trying to bring her back into the fold. Some interpret his letters as caring and affectionate; he signed some of them "with fondest love, Pa." He was at times stern but at others kind. At one point, he wrote of Charles, "I cannot imagine anyone in their right mind leaving you for Camilla. Such a prospect never entered our heads." What has been published from Diana's responses is cordial. "I am very grateful to you for sending such an honest and heartfelt letter. I hope that you will read mine in the same spirit," she wrote.
Any optimism contained in the letters was short-lived. The airing of Diana's 1996 Panorama interview, in which she publicly questioned Charles's fitness to be king, brought about the end of Philip and Diana's remaining cordiality. Both Philip and the queen immediately counseled Charles and Diana to, at long last, divorce.
Relations between Diana and Philip were, from then on, frosty. Journalist Ingrid Seward reported Diana's true feelings when she quoted a close friend of the princess as saying, "She hated Prince Philip."
What started as kinship between Philip and Diana, two people with unique roles supporting the queen and her heir, was over.