5 Hidden Spots Where Princess Diana Vacationed With Will and Harry – and 1 That's Not Private at All
As members of the royal family, Princess Diana, Prince William, and Prince Harry had their pick of vacation spots all around the world, but only a very select few got the royal seal of approval. Their chosen destinations varied wildly from Caribbean ultra-luxe to quaint pockets of quintessential British-ness, and fiercely protected private properties to public free-for-alls. William and Harry have their own favorite spots now they're grown, but where did they used to go with their mom?
01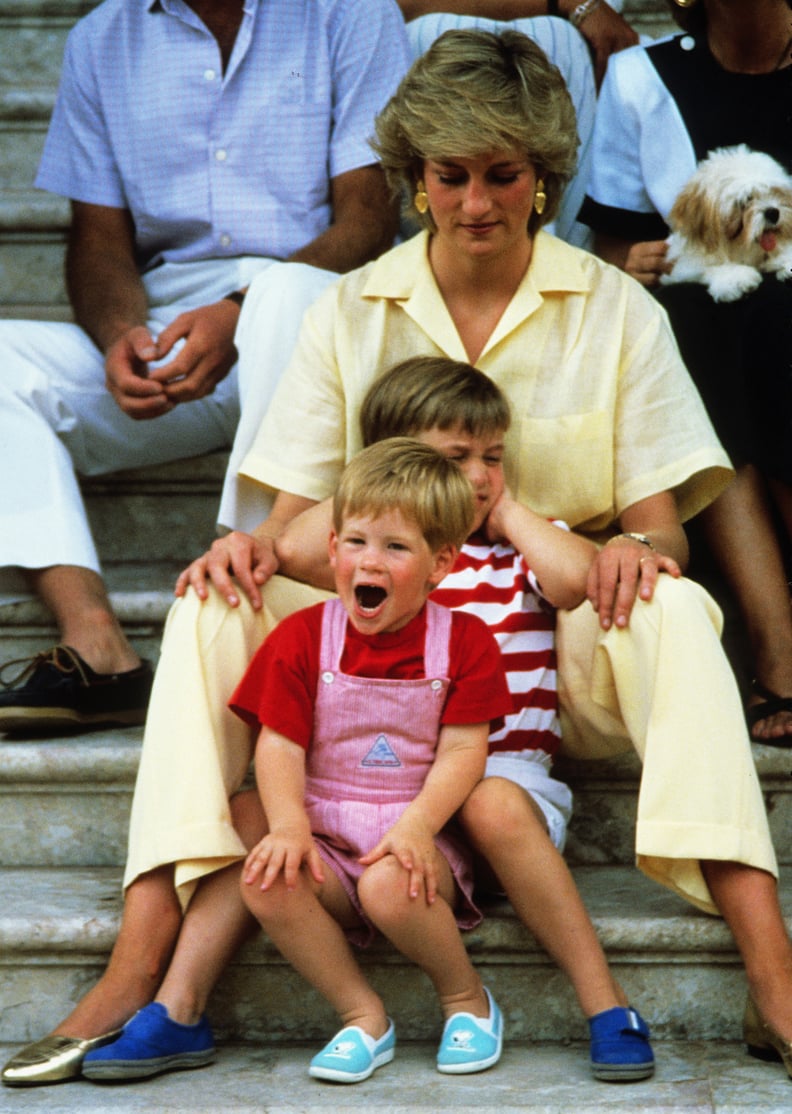 Majorca, Spain — 1987
King Juan Carlos of Spain often invited Prince Charles and his family to stay at Marivent Palace, where the two families would pose for formal vacation pictures on the steps of the property. The king's summer home is located on the popular Spanish island of Majorca, on a clifftop overlooking the capital Palma, and the families would take in all the popular tourist experiences including the Copa del Ray regatta, the island of Cabrera, Ses Illetes Beach, and the Marineland waterpark.
02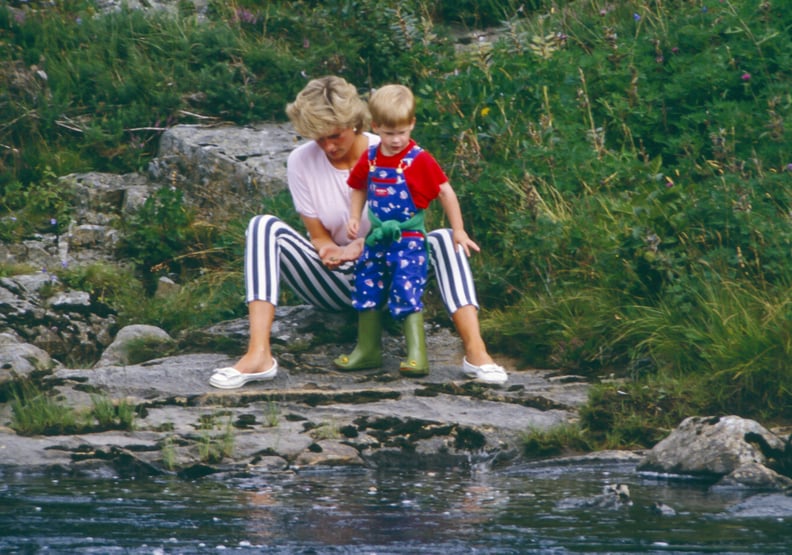 Balmoral, Scotland — 1987
The gray stone fairytale castle in the Scottish Highlands was built in 1856 and was a gift from Prince Albert to Queen Victoria. Set in 50,000 acres of heather-covered moors, forests and rivers, Balmoral is where the Queen and Prince Philip vacation every summer, without fail from July to October, while members of the family stay with them at various times. Charles and Diana used to take William and Harry there every year when they were young, and the boys loved the outdoors lifestyle. They would spend their days hiking, playing hide-and-seek, sailing boats on the river, having picnics and barbecues, and learning how to fish.
The Wales family were also regular visitors to the tiny island of Tresco in the Isles of Scilly, off the tip of Cornwall. They would go on bicycle rides together, and when Harry was very young he would ride in a seat on the back of his father's bike.
03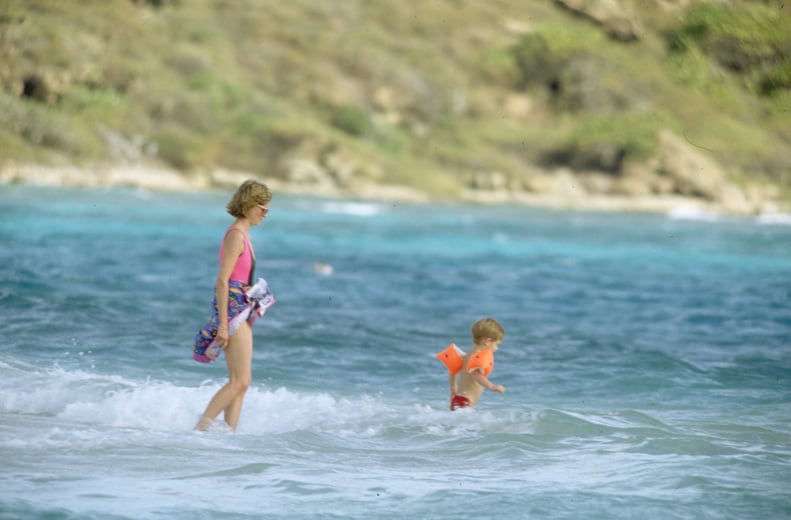 Necker, The British Virgin Islands — 1989
The tropical island of Necker features a large Balinese villa surrounded by beaches, and is owned by Virgin boss Richard Branson who offered it as a place to stay for Diana and her family on more than one occasion. The princess would take not just William and Harry, but her mother, sisters, and their children too, and they would enjoy beach life and meals cooked up by the private chef.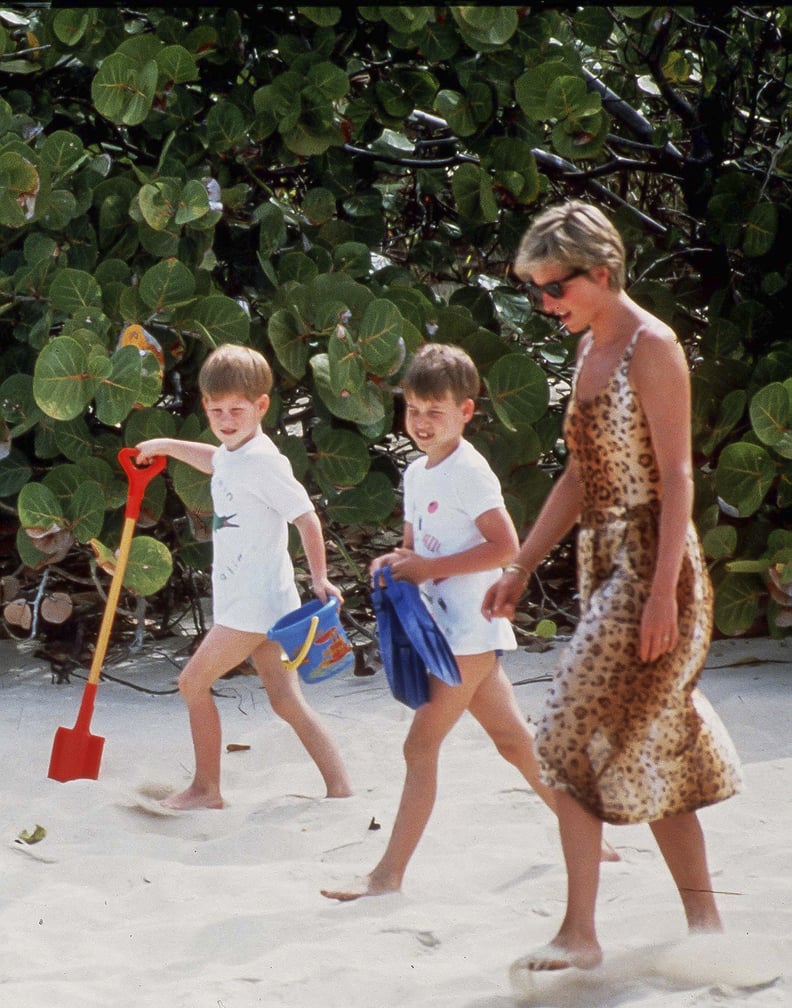 Necker, The British Virgin Islands — 1990
04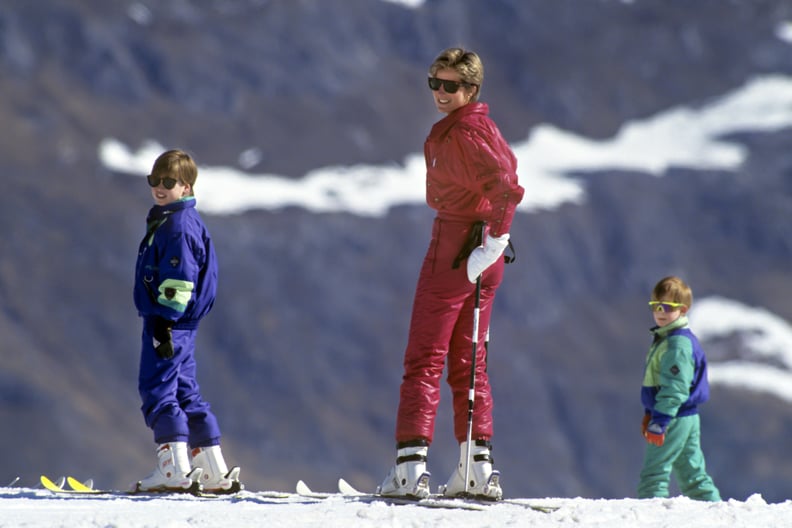 Lech, Austria — 1991
Prince Charles' favorite ski resort is Klosters in Switzerland, but Diana refused to go back after one of their party — Major Hugh Lindsay — was killed in an avalanche there in 1988. Diana had been back at the chalet with Sarah Ferguson, but Charles had been out on the slopes and narrowly avoided serious injury himself. From that point on Diana, Charles and the boys would go to Lech, although since his divorce Charles has always returned to Klosters.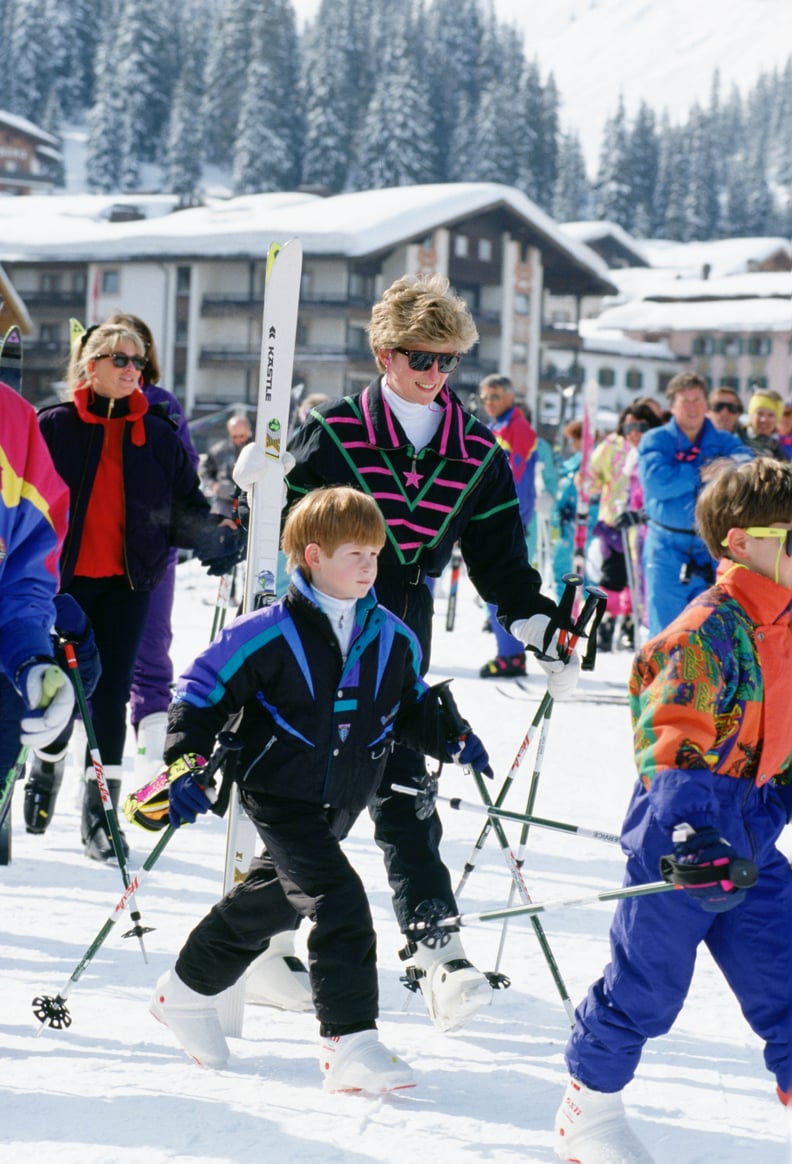 Lech, Austria — 1992
The last ski trip that William and Harry ever had with both of their parents was cut short when Diana's father died of a heart attack. Diana and Charles rushed home, while the boys continued their vacation with the rest of the party which was made up of some of Diana's friends and friends of William and Harry plus their nanny and protection officers.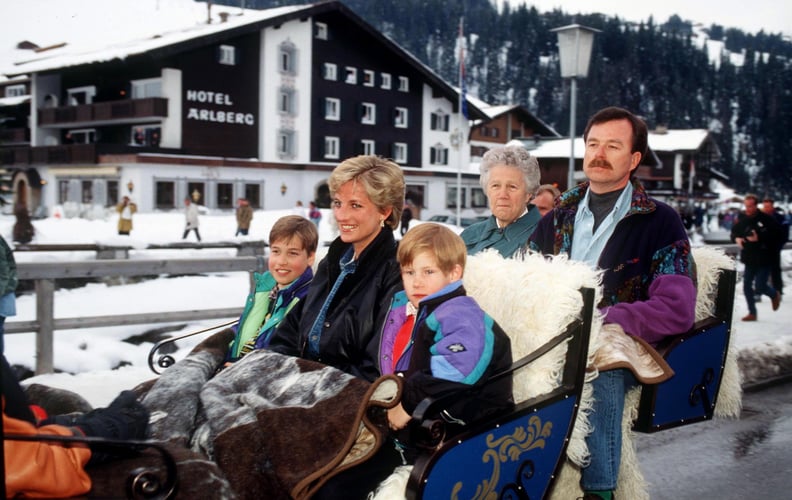 Lech, Austria — 1993
In order to maintain some stability in the young prince's lives the newly-single Diana took her boys back to Lech, and as always they stayed in the Arlberg Hotel. As well as hitting the slopes, the group took a sleigh-ride round the town with their nany Olga Powell and a protection officer riding behind.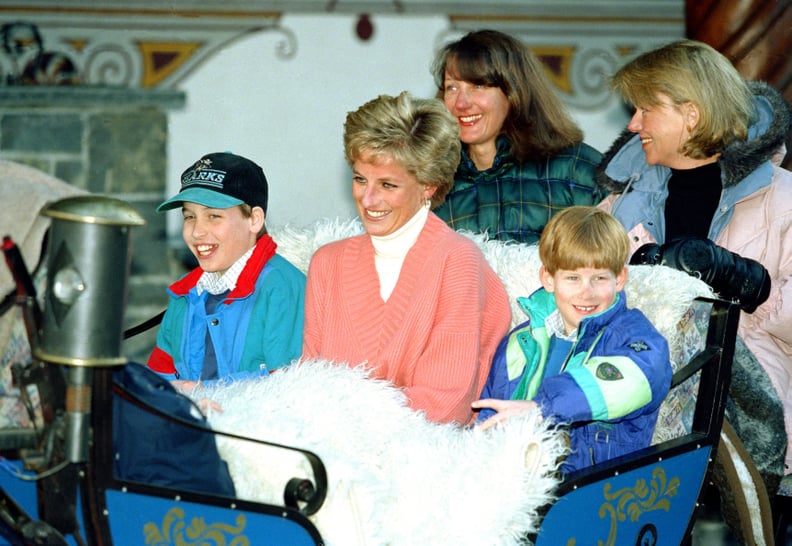 Lech, Austria — 1994
During their school holidays it was back to the slopes for Diana and William, aged 11 and Harry, 9. They were again accompanied by assorted others including Diana's friends Kate Menzies and Catherine Soames.
05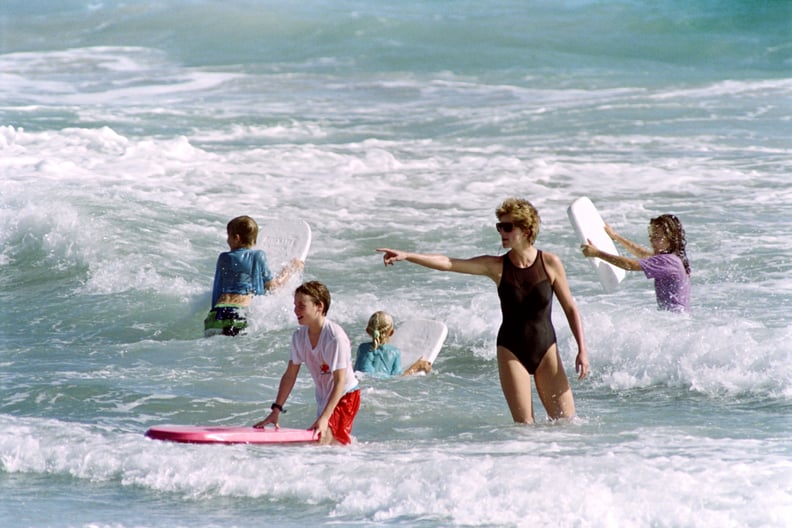 Nevis, The Caribbean — 1993
The first vacation the princes took after their parents' separation. Following Christmas with the Royal Family, William and Harry headed to the tropical island with their mother, her friends, and their children for new year. At the time, Nevis was more rugged than many of its glossy Caribbean neighbours, and they stayed at the Montelier Plantation Inn. The group would pile into pick-up trucks and head to one of the beaches with a picnic lunch and go body-boarding. Harry also organized a race between some local toads. Fast forward thirteen years, and the grown-up prince returned to Nevis during his Caribbean tour in 2016 when he shone a spotlight on the island's conservation work.
06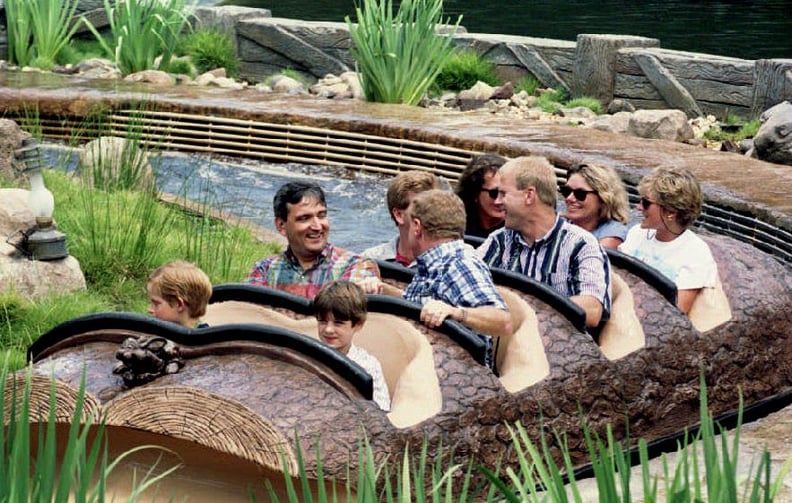 Walt Disney World, Florida — 1993
During their third vacation of the year with their mother, William and Harry encountered any child's dream-come-true when they visited the most famous theme park in the world. It was the princes' first time in the US, and the royal party stayed at the Grand Floridian Resort and Spa. Harry later revealed when he returned to Orlando for the Invictus Games that he loved Splash Mountain so much he rode it "12 or 14" times. As well as the log flume, the princes also went on Thunder Mountain Railroad, took the Jungle Cruise, and had some face time with Mickey Mouse.