"Law & Order: SVU" Star Richard Belzer Dead at 78
"Law & Order: SVU" Star and Comedian Richard Belzer Dead at Age 78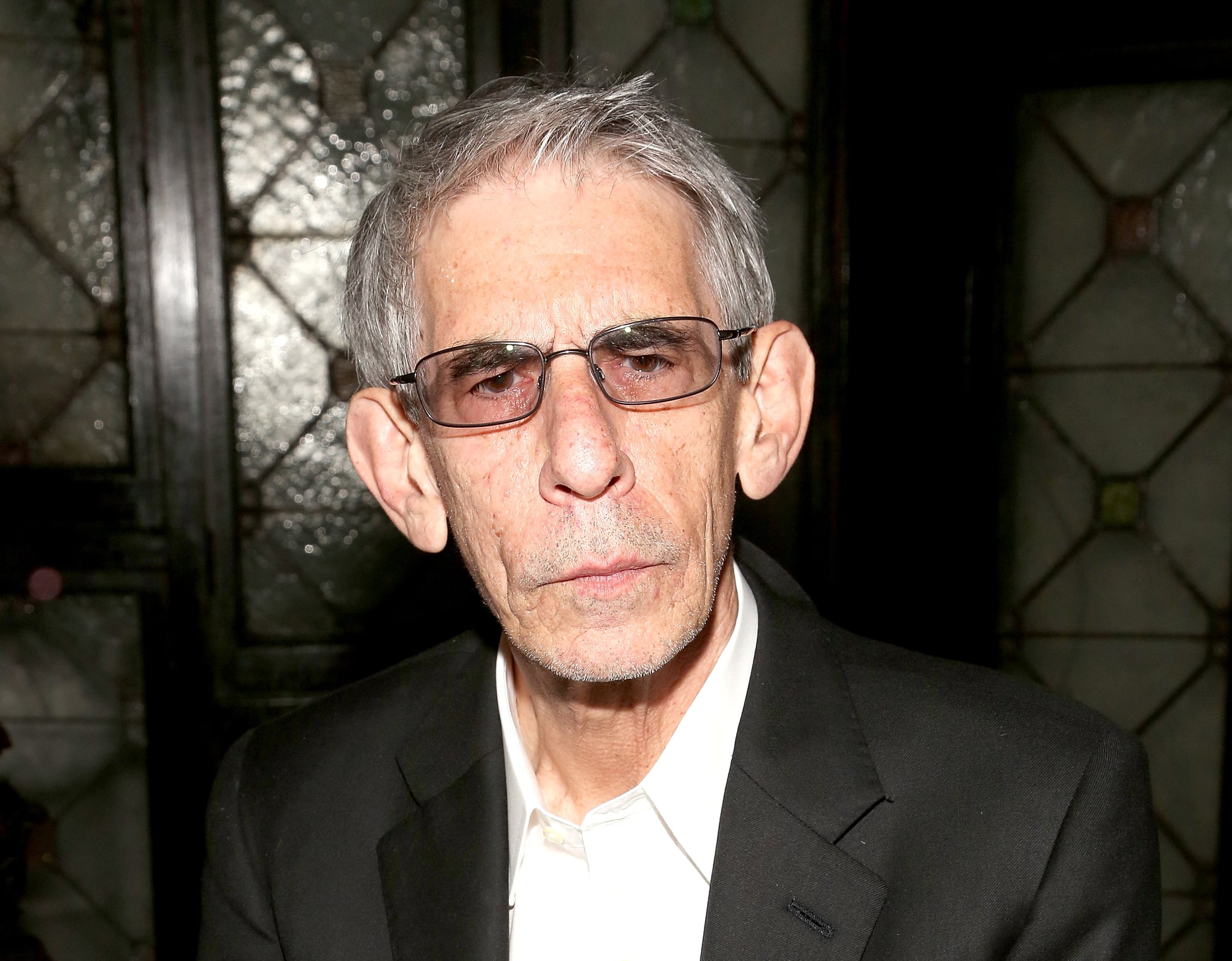 Prolific actor Richard Belzer, who was best known for his role as Detective John Munch on "Homicide: Life on the Street" and "Law & Order: SVU" (among other shows), has died at the age of 78, The Hollywood Reporter has confirmed. The actor's longtime friend writer Bill Scheft told the outlet Belzer died Sunday at his home in Bozouls in southwest France. "He had lots of health issues, and his last words were 'F*ck you, motherf*cker,'" Scheft said.
The sad news was first shared by the actor's friend and fellow actor Laraine Newman on Twitter. "I'm so sad to hear of Richard Belzer's passing. I loved this guy so much. He was one of my first friends when I got to New York to do SNL. We used to go out to dinner every week at Sheepshead Bay for lobster. One of the funniest people ever. A master at crowd work. RIP dearest," she wrote.
Born August 4, 1944, Belzer began his career as a standup comedian in New York City before becoming the warm-up comedian for "SNL" during the show's early seasons. He went on to appear on the sketch-comedy series three times over the course of his long career. By the time the '80s rolled around, the actor was a well-established comedian who earned roles in films including "Fletch Lives," "Night Shift," and "Scarface."
However, it was the role of Munch that would define Belzer's career. In 1993, he originated the role on "Homicide: Life on the Street" where he played the misanthropic detective throughout the series until it wrapped in 1999. He then brought the character over to "Law & Order: SVU" where Munch continued to solve crimes until 2016 when the actor retired from Hollywood.
Earlier this month, "SVU" gave an update on Munch when the character's former partner Fin (Ice-T) revealed what his old friend has been up to since leaving the Special Victims Unit behind. "See, I had a partner years ago, an old homicide detective. He had the same exact defense mechanism. . . . He retired," Fin says in "Dutch Tears." "I guess he just ran out of gas. Last I heard, he moved back to Baltimore. Met a divorced female rabbi. And he bought back his old cop bar. It's 1:30 a.m. He's probably cracking a joke to some barfly. That skinny b*stard had a punchline for every second of the day."
In addition to playing Munch on "Homicide: Life on the Street" and "SVU," Belzer also portrayed the character on eight other series, including "The X-Files," "Arrested Development," "The Wire," and "30 Rock." When he wasn't acting, Belzer was a noted conspiracy theorist who wrote four books about topics like UFOs and the assassination of John F. Kennedy. Munch was a conspiracy theorist as well.
Belzer is survived by Harlee McBride, his wife of more than 40 years, and his stepdaughters, Jessica and Bree.