Mariska Hargitay and Christopher Meloni Have an Iconic Friendship On and Off Screen
Mariska Hargitay and Christopher Meloni make up one of TV's most beloved duos: "Law & Order: SVU"'s Olivia Benson and Elliot Stabler. While their onscreen chemistry has had many fans hoping their characters would get together, their offscreen relationship has actually been an adorable decades-long friendship.
From lunchtime selfies and cute social media exchanges to traveling together to events, their reunions have always given people hope Meloni would one day return to "SVU." Thankfully, their wish has been granted with Chris's "SVU" spinoff, "Law & Order: Organized Crime." Hopefully, this means we get to see even more glimpses of Hargitay and Meloni's relationship.
So far, that's certainly been the case. The pair walked the Emmys red carpet together on Sept. 12 to promote the upcoming crossover premieres of their respective shows on Sept. 22. Then, they both attended the actual premiere event in NYC on Sept. 19. The jury's out on whether or not their characters will finally get together on screen, but they're certainly not opposed to teasing the possibility (like when they nearly kissed while presenting an award at the Emmys).
This TV duo have a relationship like no other, both on and off screen. Read some of their quotes about their friendship ahead.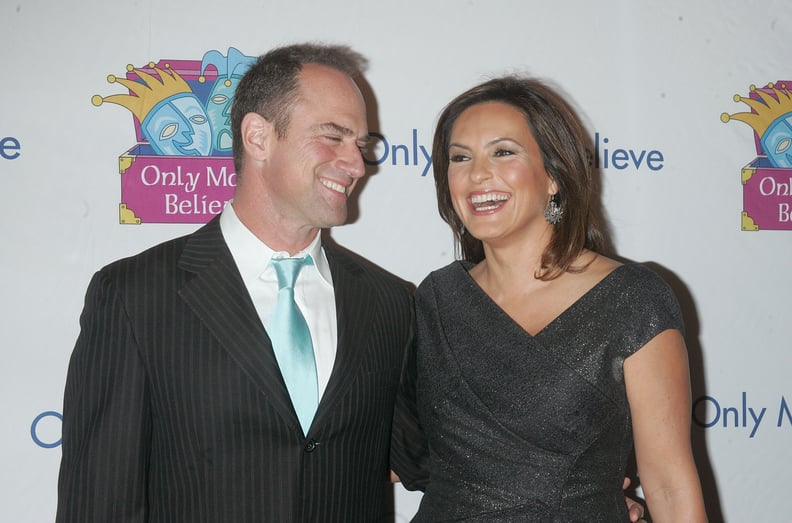 Mariska Hargitay's Quotes on Christopher Meloni
"From the second we met, bells went off. We knew we were going to be a huge force in each other's lives. He was intense and mercurial but also fun."
"[H]e and I, from minute one were [doing] all this shtick, and laughing. It was nonstop chitchat; couldn't stop talking. All of a sudden someone comes out and pairs us up: 'Mariska and Chris.' And I thought. 'I want to be with that guy!' Because we already had a thing."
She describes her relationship with Chris as one with "instantaneous ease, trust, comfort."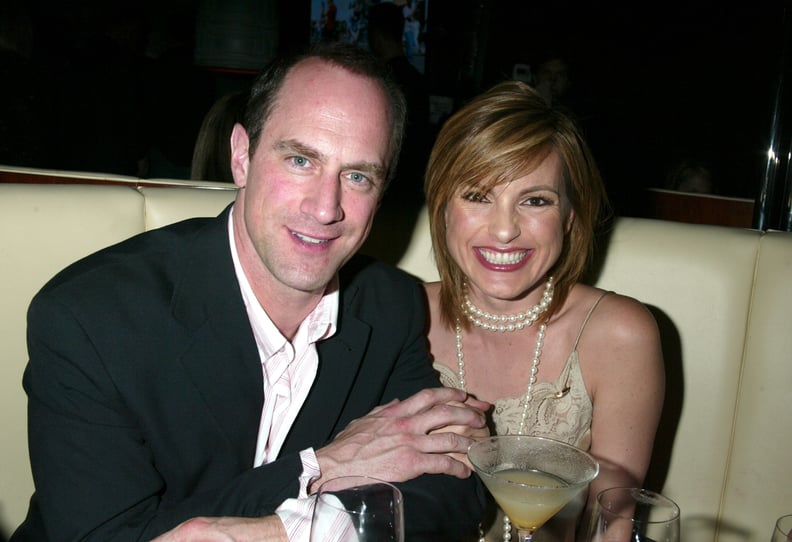 Christopher Meloni's Quotes on Mariska Hargitay
"I just knew that Mariska was going to be 'The One.' I was in the middle of telling her this story, this joke. So we got up on the stage and I'm like, 'Hold on just a second, I'm going to finish telling this story.' Not being disrespectful, but this is important too. This may change my life, but the story is that funny. And I think that put us at ease, and unconsciously there was a connection you could see: That she was now my partner."
"She and I hit it off right from the get-go . . . it's always been a huge part of our relationship and I think part of the success of ['Law & Order: SVU']."
"We just pick it up right where we left off and we've said it's like we don't have this relationship with anyone else . . . it's unique, it's full of laughter, she's full of love. We just kind of fall seamlessly into that place every time we see each other."