Sarah Levy Cheered on Dan Levy During His SNL Hosting Debut
Sarah Levy Was There to Cheer on Dan During His SNL Hosting Gig, and God, I Love This Fam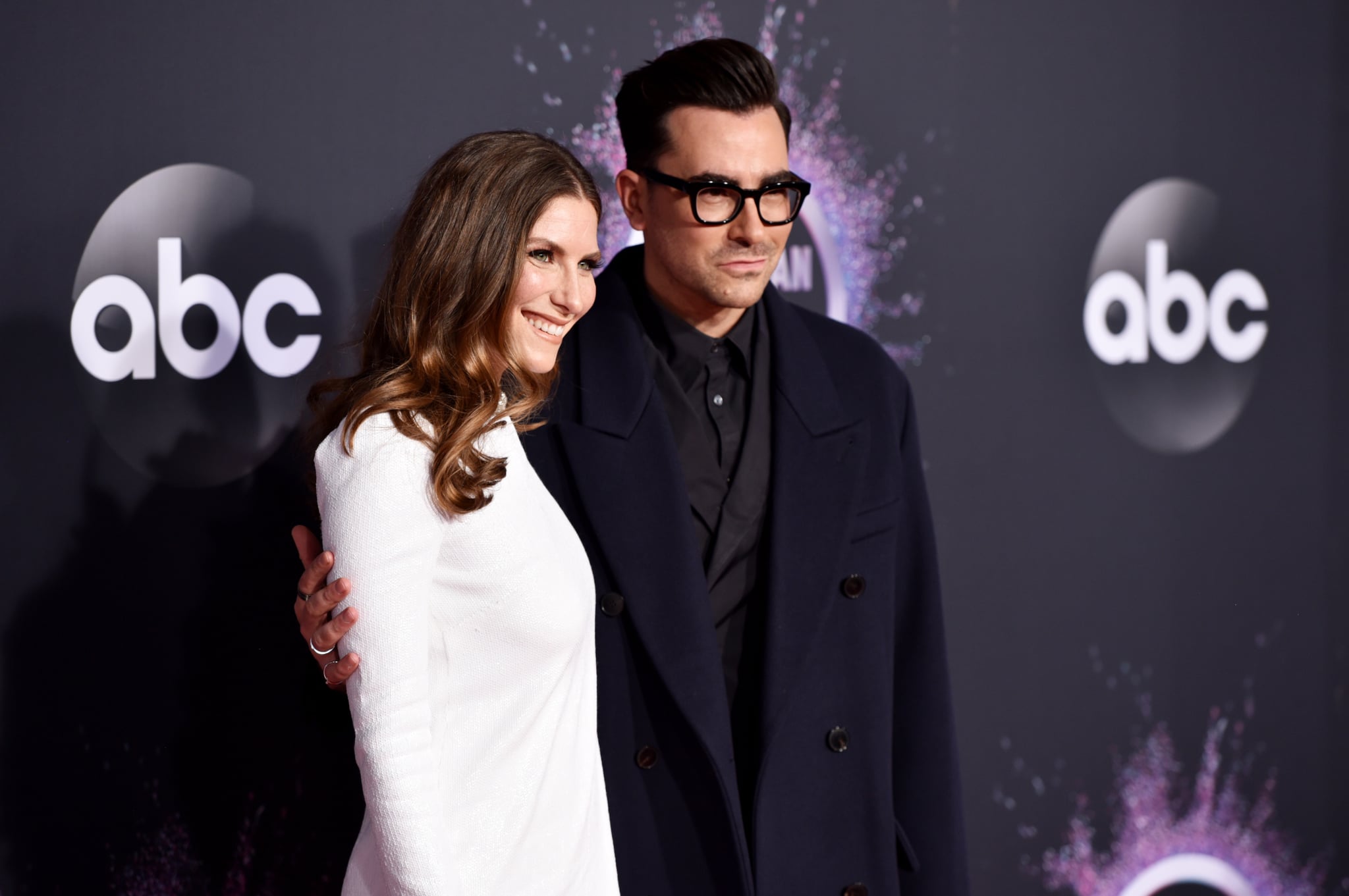 Image Source: Getty / John Shearer
Psh, you didn't think Sarah Levy would miss witnessing her brother's big Saturday Night Live gig in person, did you? The Schitt's Creek actress traveled to the Big Apple to watch Dan host the sketch comedy show for the first time, and their dad, Eugene, was also there to make the occasion a full-fledged family affair.
Sarah posted a sweet behind-the-scenes snapshot showing her proudly sitting in Studio 8H, where Dan kicked off the evening with his opening monologue. In the photo, Sarah is visibly beaming with pride from behind her face mask, while Dan is throwing up a peace sign on stage and Eugene is aimlessly staring into the distance with a piece of paper in hand, likely having flashbacks to his own SNL hosting stint back in the day. She captioned the photo, "Saturdays, am I right?! ❤️"
Before the show, Sarah could hardly contain her excitement about her brother nabbing one of the most coveted TV hosting appearances. While retweeting the official announcement, she simply wrote, "DOUBLE OMFG" on Twitter, and she later captioned a related sneak peek video on Instagram with, "F*cking screaming." Sarah is clearly an extremely supportive sibling, as she also exhibited while hilariously reacting to Schitt's Creek's many Emmys wins from home last year. So, can the Levy fam just adopt us already, or . . .?