Selena Gomez and Simi Khadra's Fascinating Friendship
Selena Gomez Hangs Out With The Weeknd's Rumored GF, Simi Khadra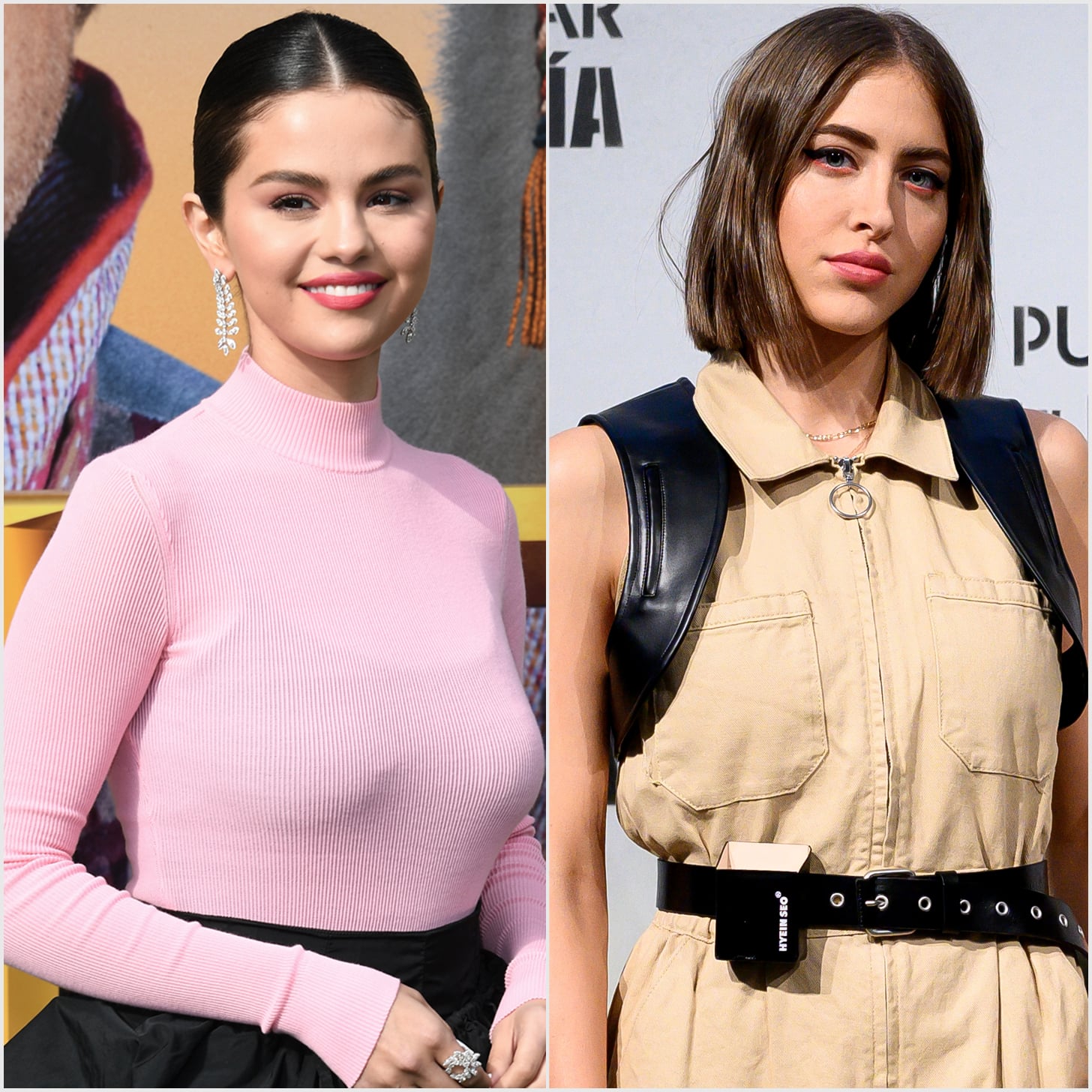 Image Source: Getty / Jon Kopaloff / Samuel de Roman / WireImage
Selena Gomez's latest Instagram post has "The Weeknd" written all over it. On Feb. 24, Gomez shared Instagram photos with Simi Khadra and her twin sister, Haze Khadra, of Palestinian DJ duo Simi Haze, implying that the three of them have been friends "since 2013." The post comes shortly after The Weeknd was spotted kissing Simi during his 32nd birthday celebration.
In the first photo, Gomez is striking a pose between the twins, but the second, much more interesting picture, features Gomez and Simi laughing as they hold each other in a friendly embrace. While adorable upon first glance, the seemingly innocuous photo sent fans flying to the comments section with one important question: What is going on?
Neither The Weeknd nor Simi have addressed rumors of their relationship, but the photos come as a surprise to fans who closely followed Gomez and The Weeknd's romance and subsequent split in 2017. After rumors surfaced about Gomez and The Weeknd kissing that same year, Bella Hadid, who dated The Weeknd from 2015 to Nov. 2016, unfollowed the "Lose You to Love Me" singer on Instagram. She kept the pattern going earlier this year when she unfollowed Simi on Instagram following reports of her relationship with the "How Do I Make You Love Me?" singer.
Both Gomez and the Khadra sisters have posted photos together across social media over the years, so their friendship definitely tracks. But given that neither Gomez nor the Khadra twins are on speaking terms with Bella Hadid, we have to wonder exactly what the trio chatted about before they stopped to snap some selfies. Was this just friends hanging out? Exes and girlfriends exchanging valuable information? A possible music collaboration in the making? See Gomez's cryptic Instagram post ahead and decide for yourself.